Boston-based artist Ethan Murrow takes pride in unveiling our first collaboration "Sovereign," a meticulously detailed tapestry that will serve as the centerpiece of his solo exhibition "Magic Soil" at Galerie Les Filles du Calvaire in Paris this coming October. Woven using the gobelin technique, this piece is inspired by an original painting by Murrow. It depicts a sheep standing atop a majestic chest, surveying the surrounding land with undeniable pride.
"This project gained depth when I met Jaime Odabachian. We both share a passion for the history of wool, textiles, and their impact on humanity. I was highly impressed with how they were able to bring my vision to life in such rich detail. It's been a privilege to work with Odabashian."
The image draws inspiration from "The Ghent Altarpiece" by Van Eyck, created in 1432, which similarly features a sheep. However, in Murrow's interpretation, the woolly creature sheds religious connotations and devotees. Instead, it appears fixated on safeguarding the contents within the box beneath it, perhaps a declaration of ownership over its own wool. Part of a broader exhibition that delves into folktales, superstitions, and oral histories associated with farming and domesticated animals, "Sovereign" aims to provide the sheep with a platform that celebrates not only its intellect and pride but also its historical and spiritual significance.
Raised on a rural sheep farm in Vermont, USA, Murrow utilizes this endeavor as a tribute to a category of mammals that once surpassed the human population in his home state. Sheep, a four-legged friend, are animals the artist has always admired for the myriad ways in which their presence has shaped human history.
Murrow's exhibition "Magic Soil" invites audiences to contemplate the importance of sustainable farming practices and explore the delicate balance between humans and the environment. The show will be on display from October 12th until November 25th, 2023.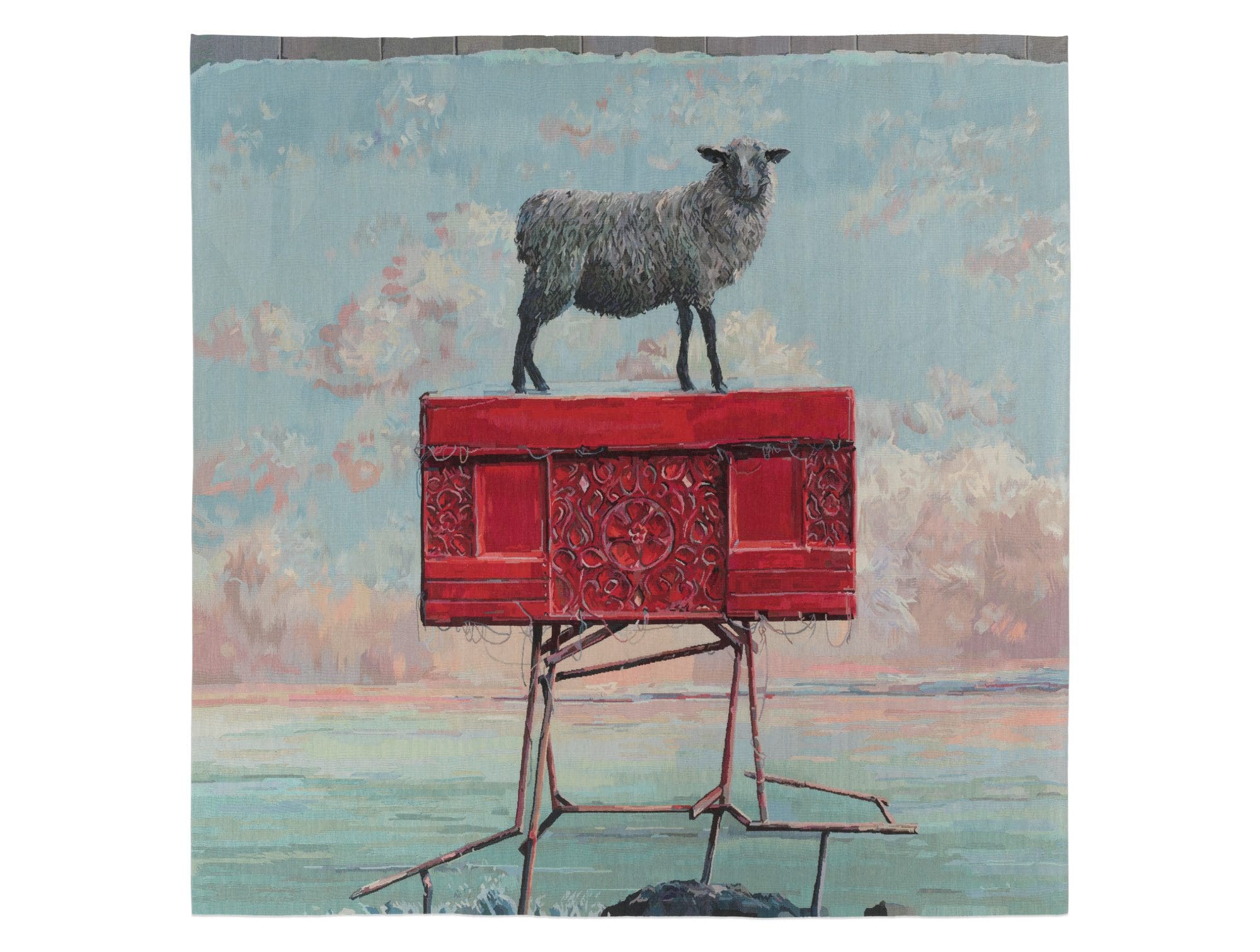 Sovereign
Fine spun New Zealand wool
Upon request via Gallery Les filles du Calvaire