"Locked Down" and "Tangled Up" 2023, by Aka Pasqual 
In a bid to explore new mediums during the pandemic lockdown, Brazilian tattoo artist Aka Pasqual found himself drawn to the world of rugs and reached out to us with his proposal to develop a collection of contemporary designs based on traditional British and American tattoo motifs.
"Locked Down" and "Tangled Up" see Pasqual's art organized into symmetrical groupings that mimic traditional rug designs, but on further inspection reveal unexpected elements such as bats, snakes, skulls and flowers.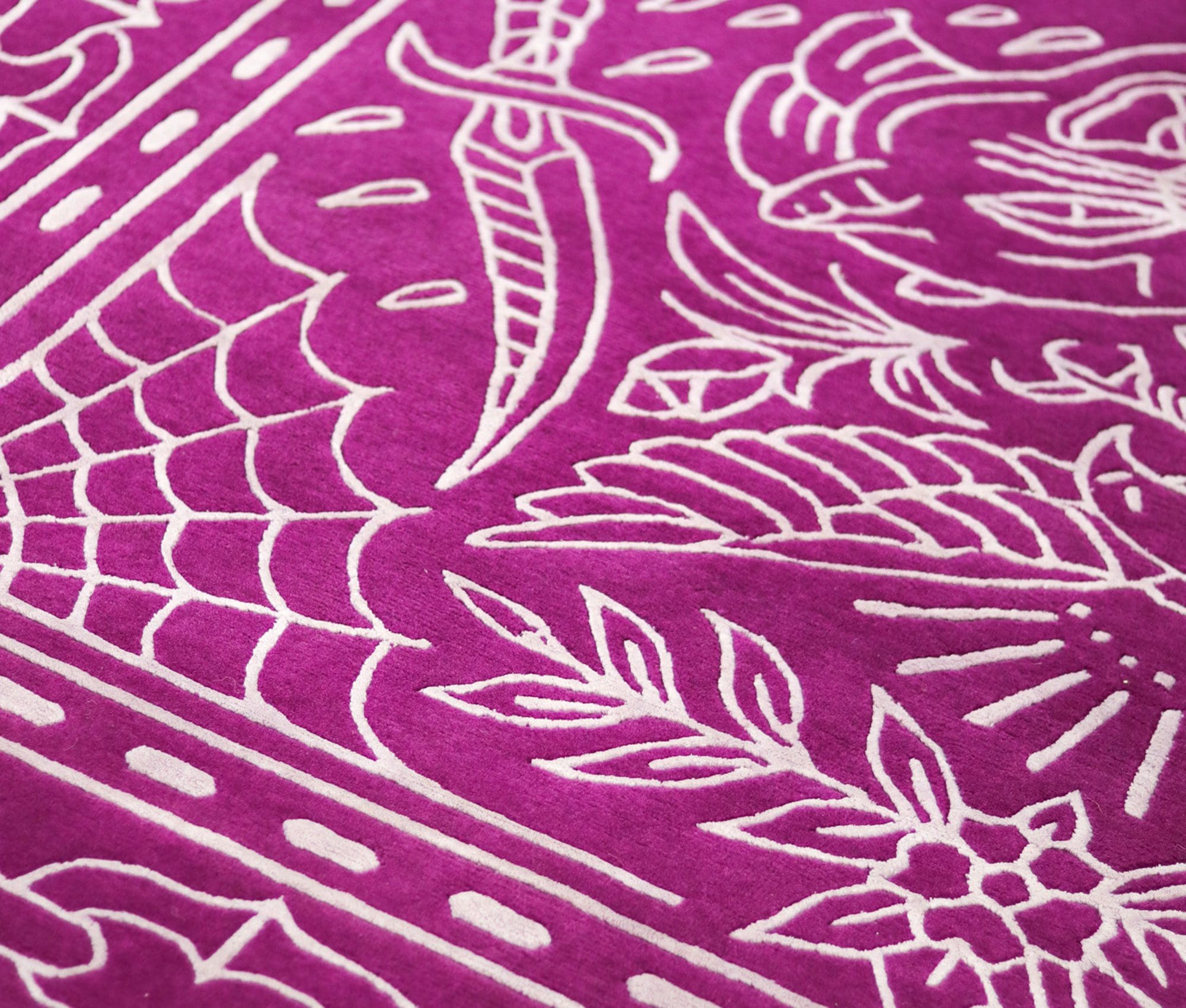 "I stick to classic designs in my tattooing, particularly American and English traditional styles rooted in the history of sailors and wars, where tattoos were used to symbolize homesickness or love for a partner."
The rugs were handwoven using a classic Tibetan knot technique, which involved weaving premium-quality New Zealand wool and cotton foundation with delicate viscose details. The artwork will be showcased as part of the highly anticipated Mexico Design Fair, set to take place in the idyllic Puerto Escondido, Oaxaca, Mexico, from May 19 to 21, 2023.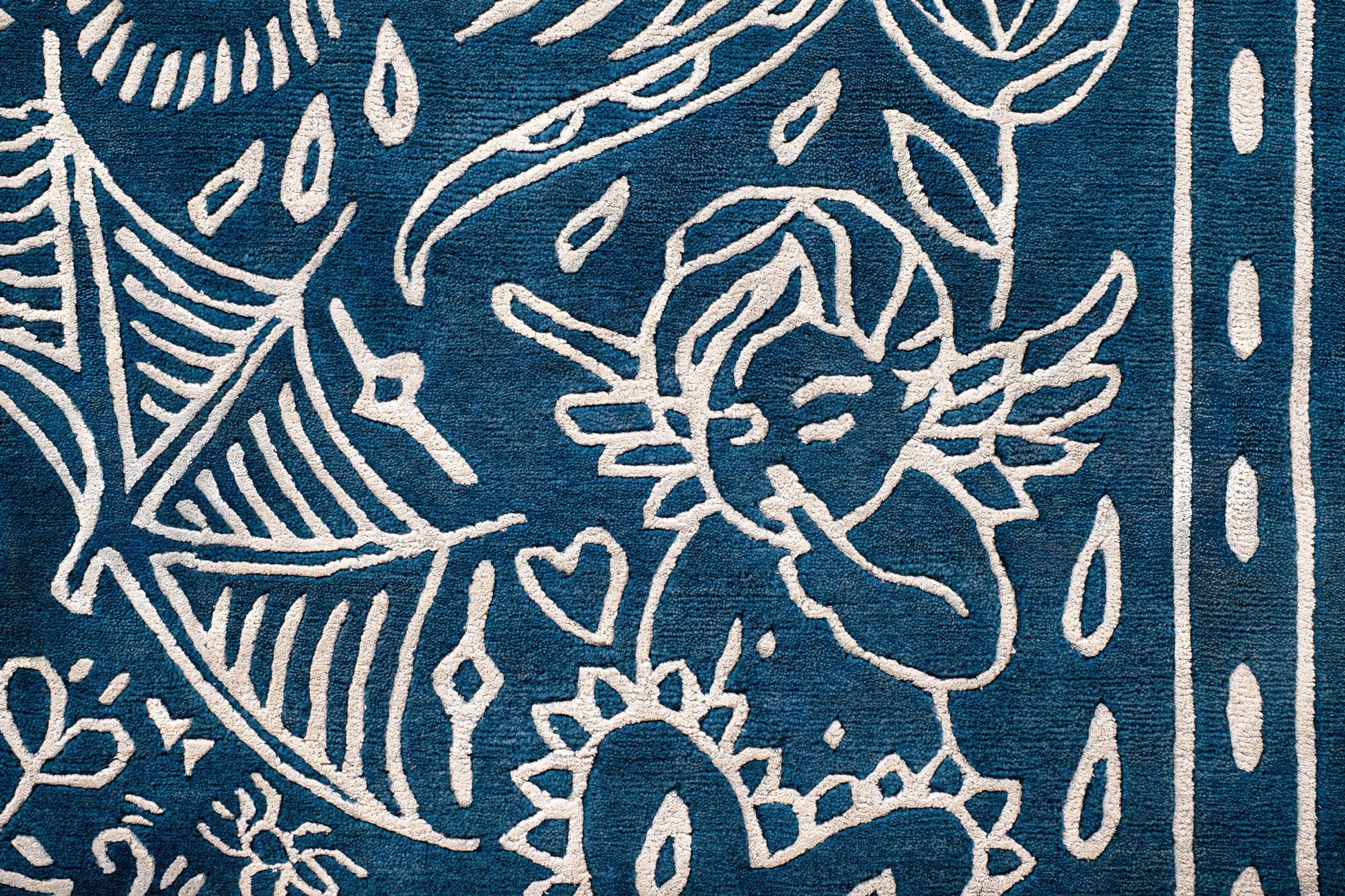 About the author
Aka Pasqual is a dynamic Brazilian tattoo artist whose love for tattooing began during his teenage years, where he participated in drawing competitions for enjoyment. After enrolling in design school and studying art history, Aka opened a tattoo studio in Brazil, which expanded to a larger studio in Sao Paulo. In 2019, he moved to Norwich, England, with his wife and established Blackbird Tattoo Norwich.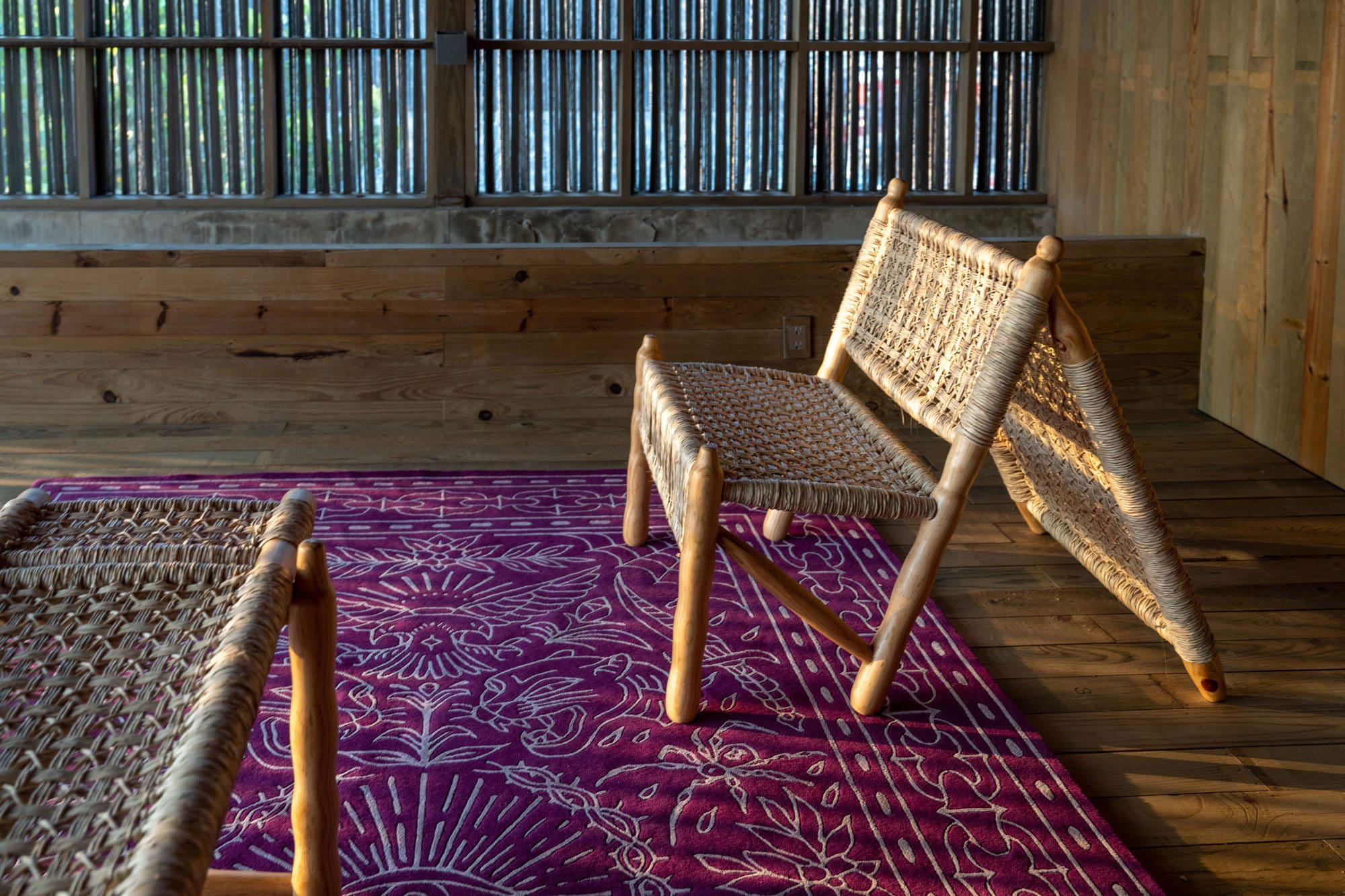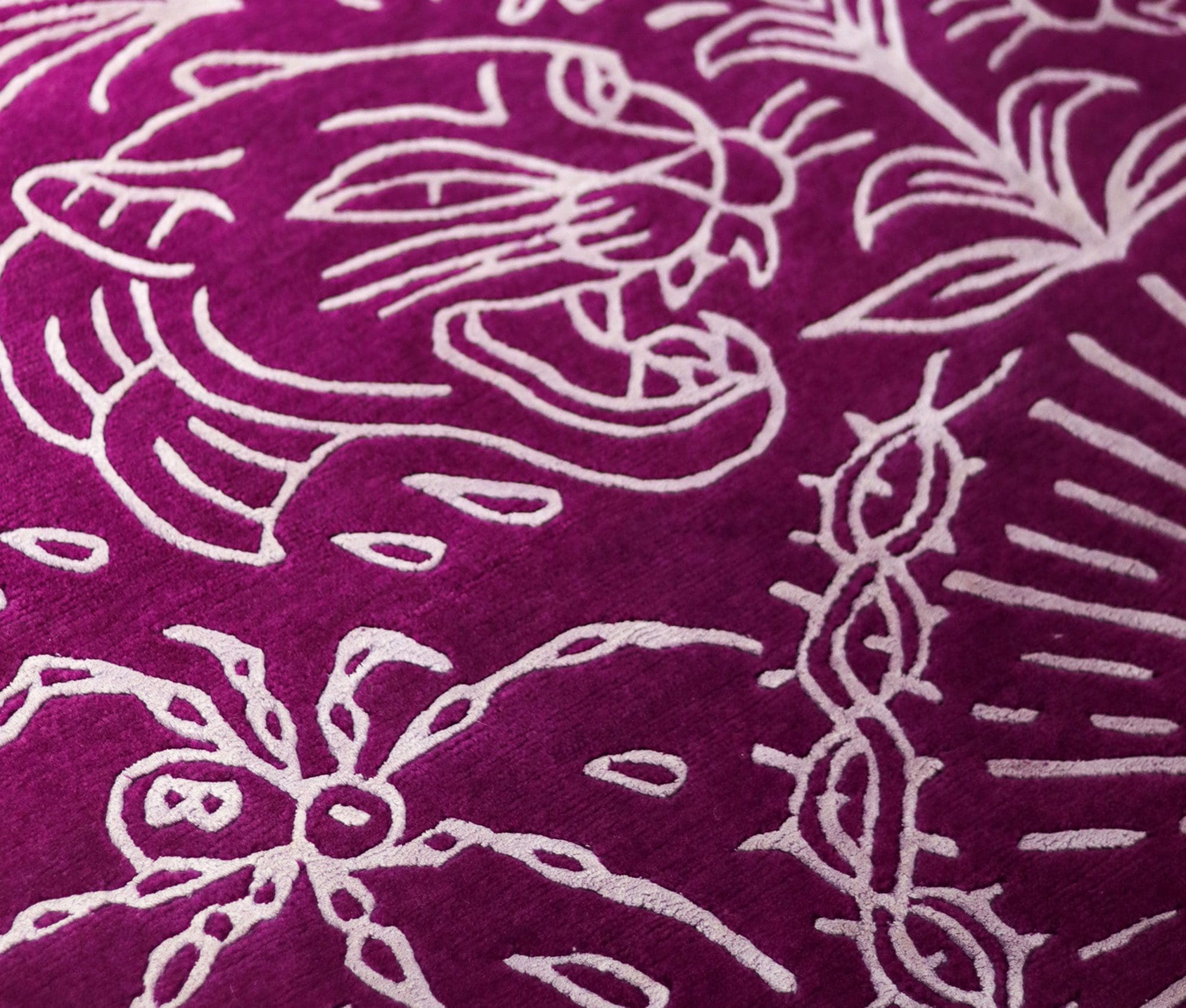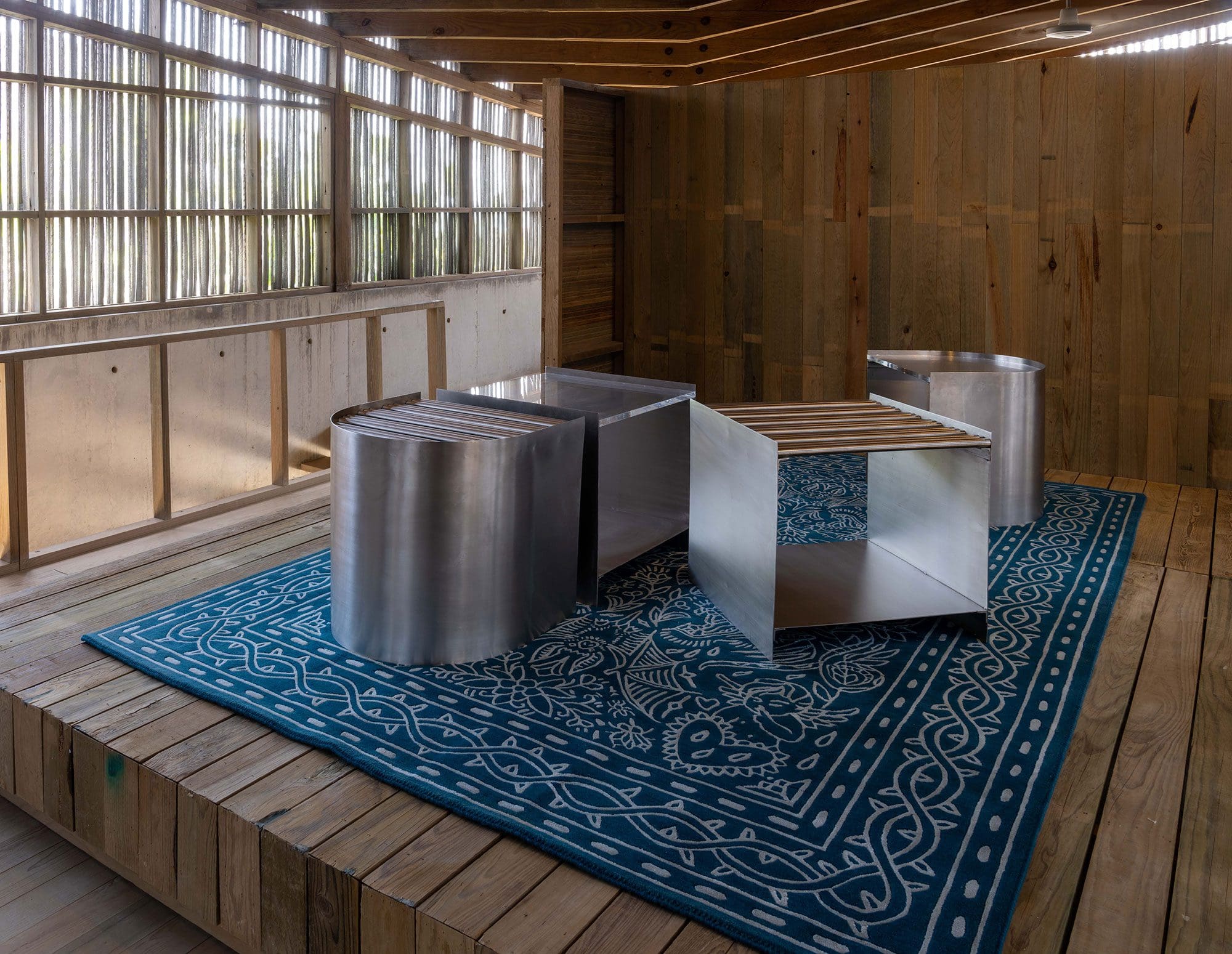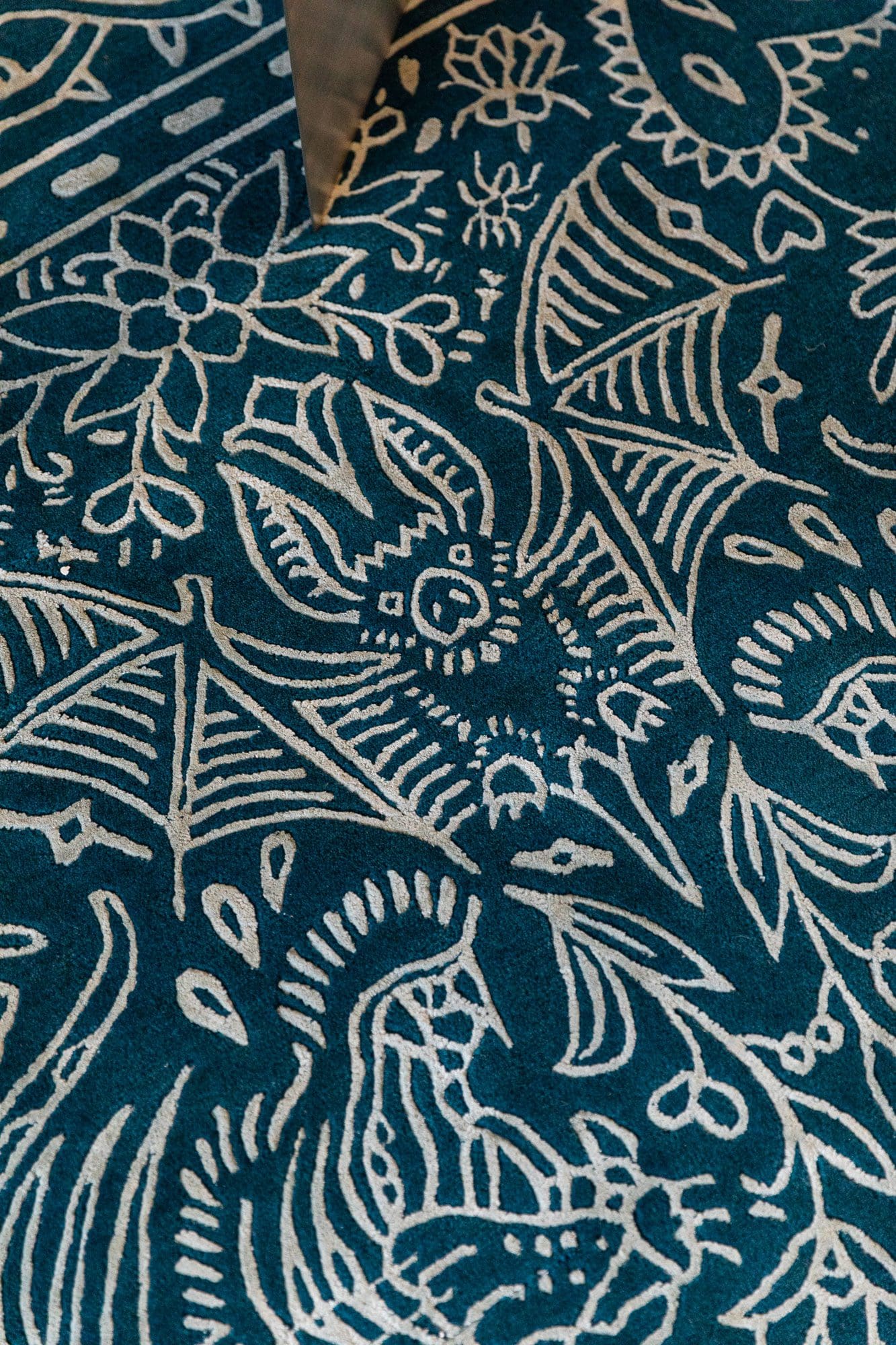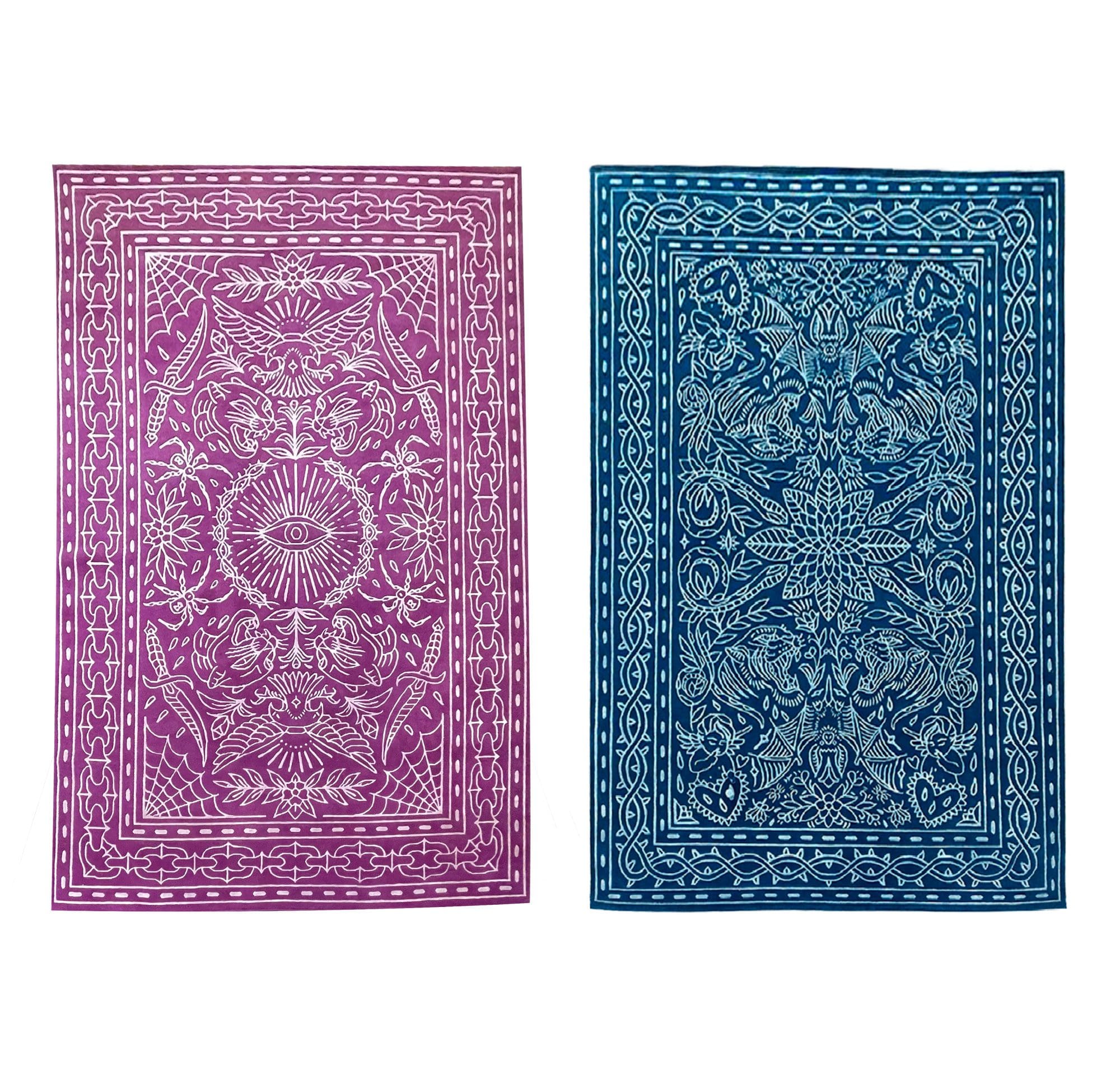 Locked Down / Tangled Up
New Zealand Wool and Cotton Foundation with Viscose details
Classic Agra Farsi Baff (Persian knot)