"Portal in Wool," is our latest of several collaborations with Miami-based Venezuelan artist Johanna Boccardo. The tapestry is inspired by Miami's vibrant colors and rapidly changing urban environment.
The design was developed using dotted, grid paper to create "analog 8-bit drawings", which was then translated into the aesthetics of Boccardo's ongoing work, which explores retro-futurism, architecture, and the possibilities of inhabitable spaces through integrated technology.
Boccardo has always been fascinated by architectural living spaces and enjoys envisioning how a corner of a place can be transformed into a home. Her interest comes from witnessing the rapid changes happening every day. The city that was once entirely horizontal has become completely vertical, which is only possible due to modern technology, giving life to micro-worlds within a world that is a city of myriad cultures.
"My mind is set on developing ideals of self-sufficient living environments within a city."
Johanna has created many rug designs, and the translation of a drawing into a textile always brings a 10% unexpected element to the results. The finished piece of "Portal in Wool" exceeded her expectations, and the Moroccan knot technique accentuates the lo-fi character of the rug contrasting the futuristic ideas where its design comes from.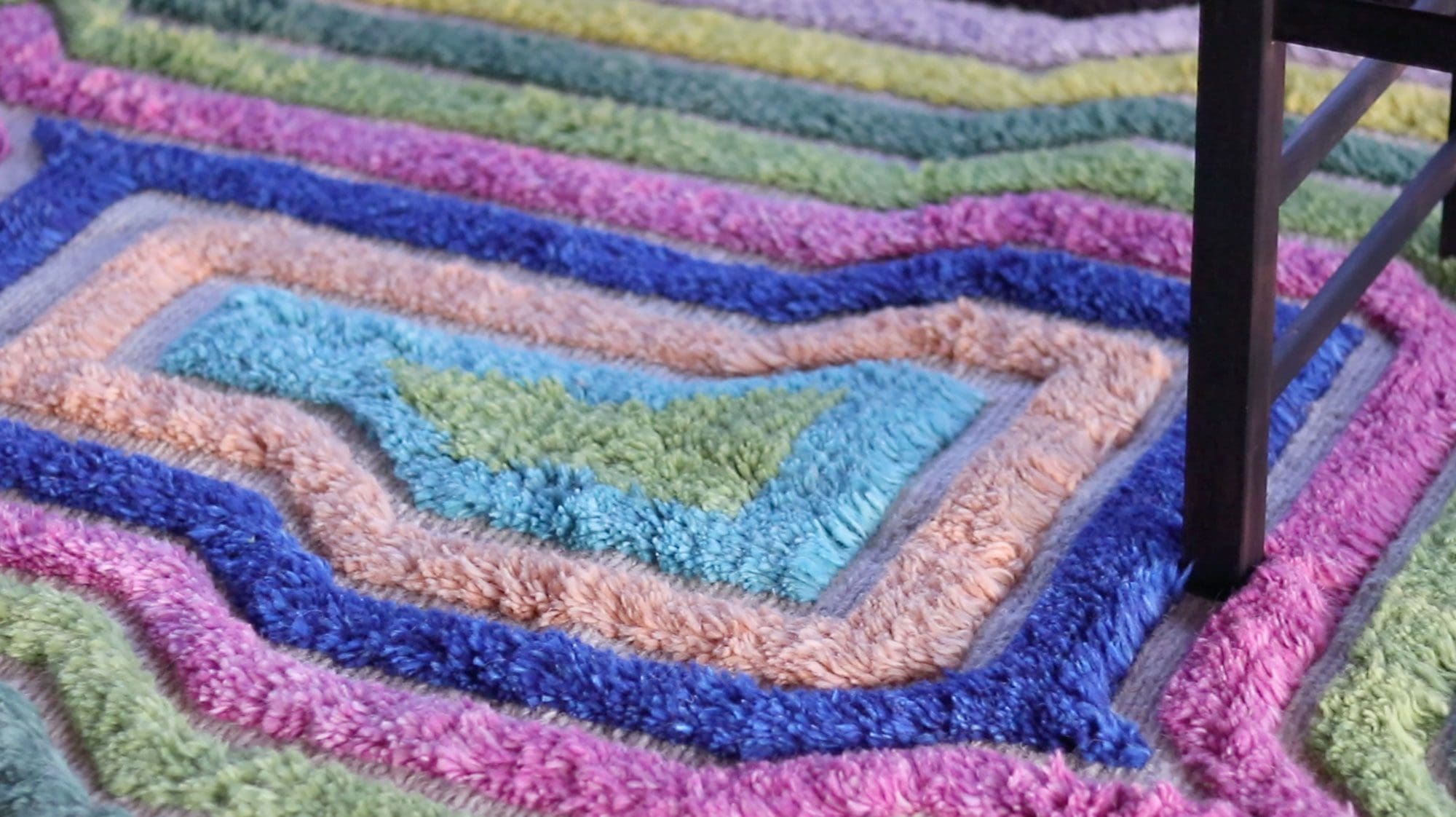 "I took this from the creation train that I was already carrying, and what I did was translate it into what Odabashian does. This piece reflects a lot of what I am currently working on in my studio."
This collaboration with us has been her favorite so far, allowing her complete freedom to translate the exact inner-workings of her mind without second- guessing them. The rug was exhibited at the Mexico Design Fair, in Puerto Escondido, Oaxaca (May 19th-21st, 2023).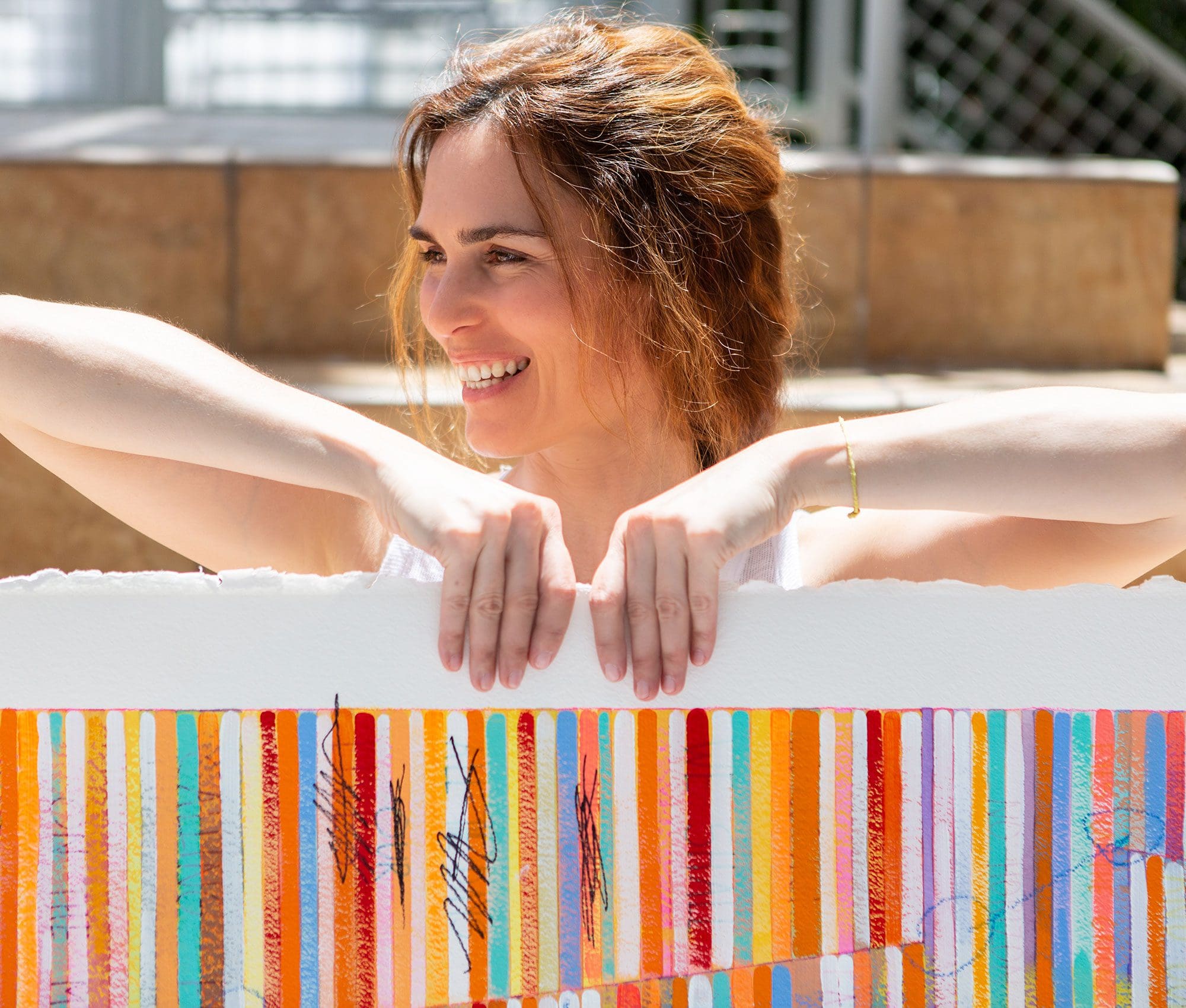 ABOUT THE AUTHOR
Johanna Boccardo is a Venezuelan artist inspired by modernist works of Cruz Diez and Jesus Soto. Based in Miami Beach, her art is a mesmerizing fusion of geometric shapes, bold colors, and luxurious materials. She captures the essence of Miami Beach in every stroke of her brush, bringing a sense of texture and depth to her compositions. Her artwork reflects the sub- tropical light and colors, resulting in distinctive vibrancy and energy.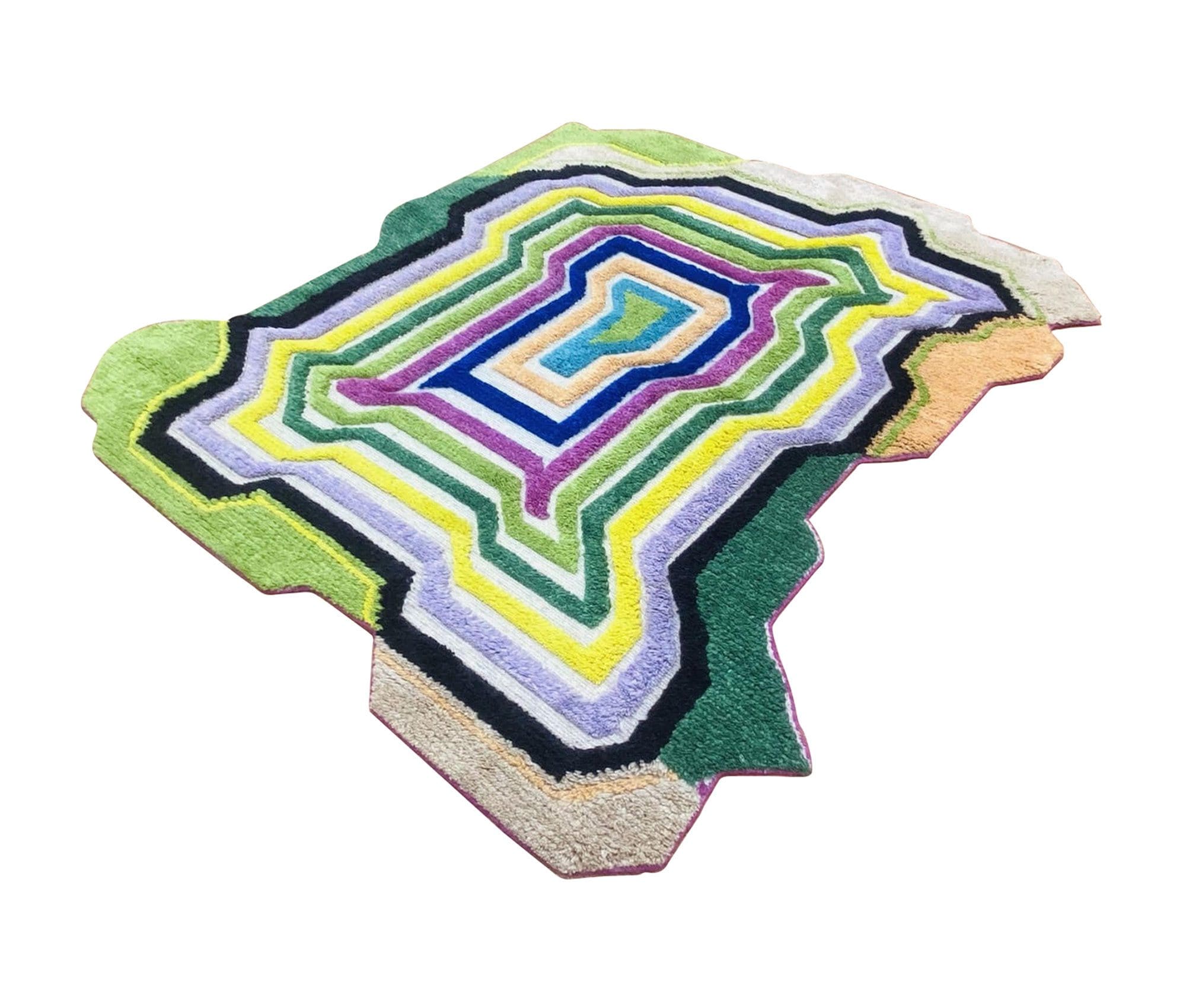 Portal in Wool
Semi Worsted New Zealand double washed Wool