We are proud to present our latest collaboration with French designer, matali crasset "Watershed," an interpretation of the Earth's veins. A rug that invites us to change our relationship with water in the face of the current global crisis. "My idea for 'Watershed' was to express flow. Water creates a territory that enables nature to grow. I wanted to explain this connection and to show how water is becoming more and more essential every day."
The rug symbolically brings the flow of the watersheds into our homes, where the patterns start as something simple and then begin to diverge.
"Collaborating with Odabashian made me feel free in terms of proposing my own atmospheres" – matali crasset.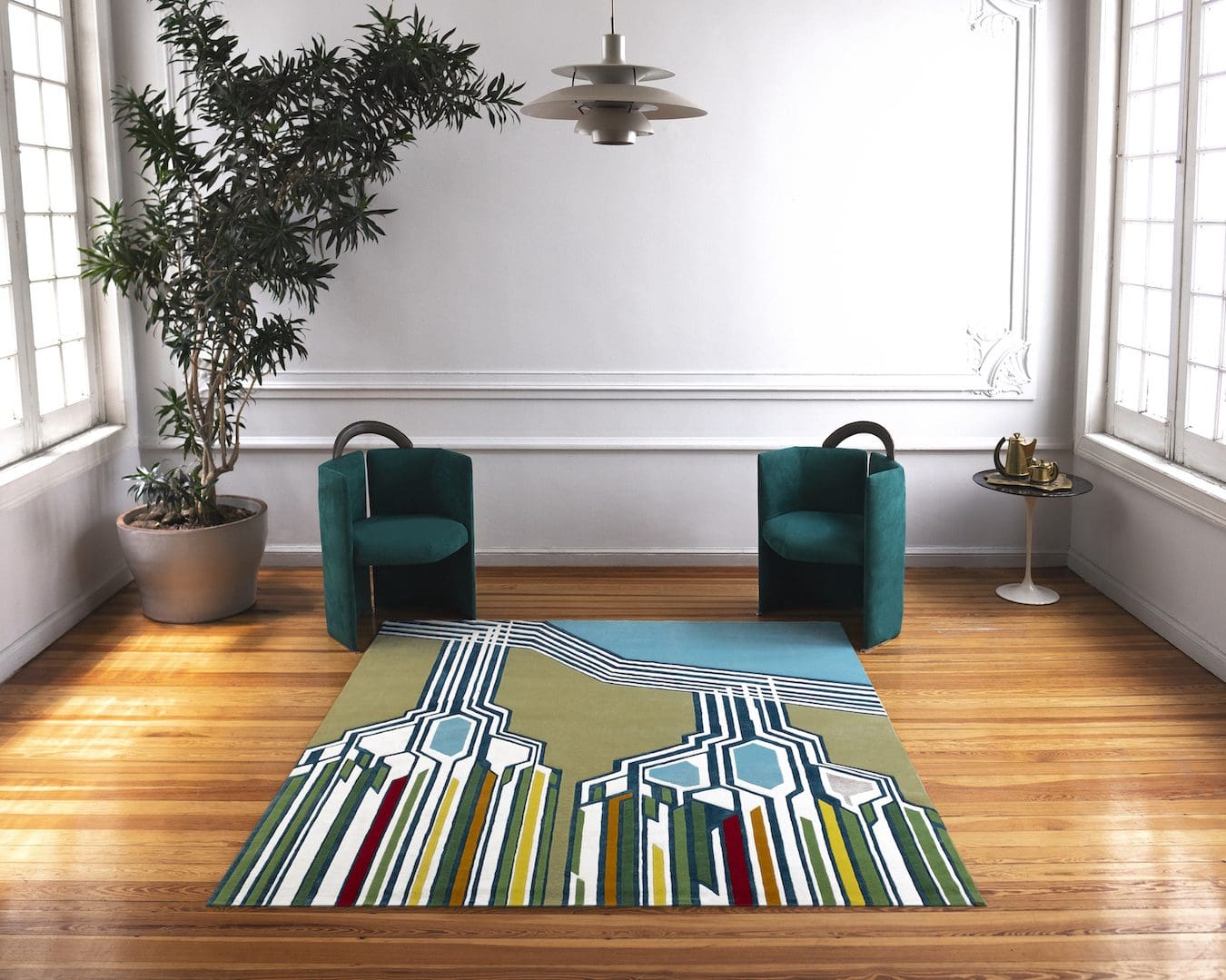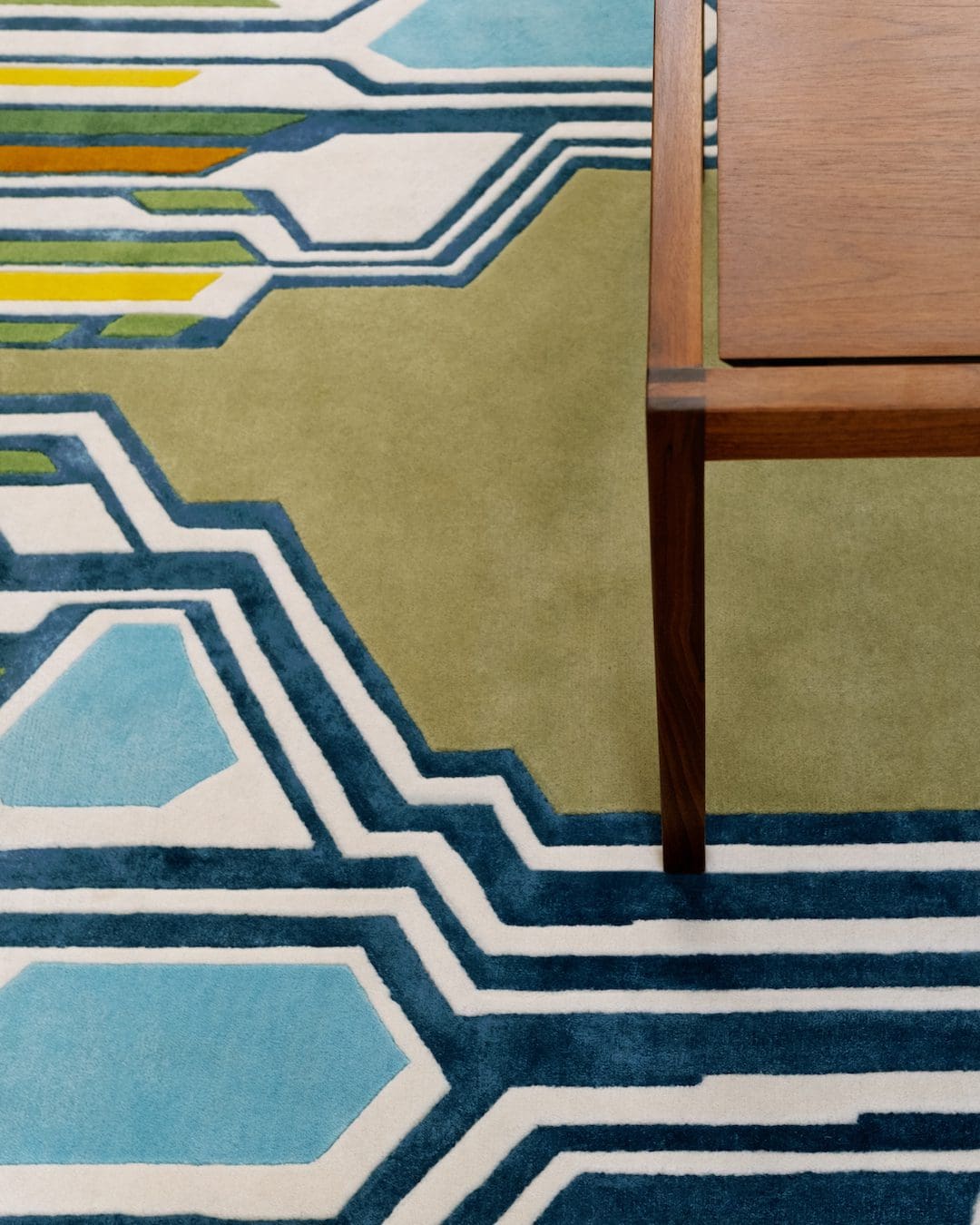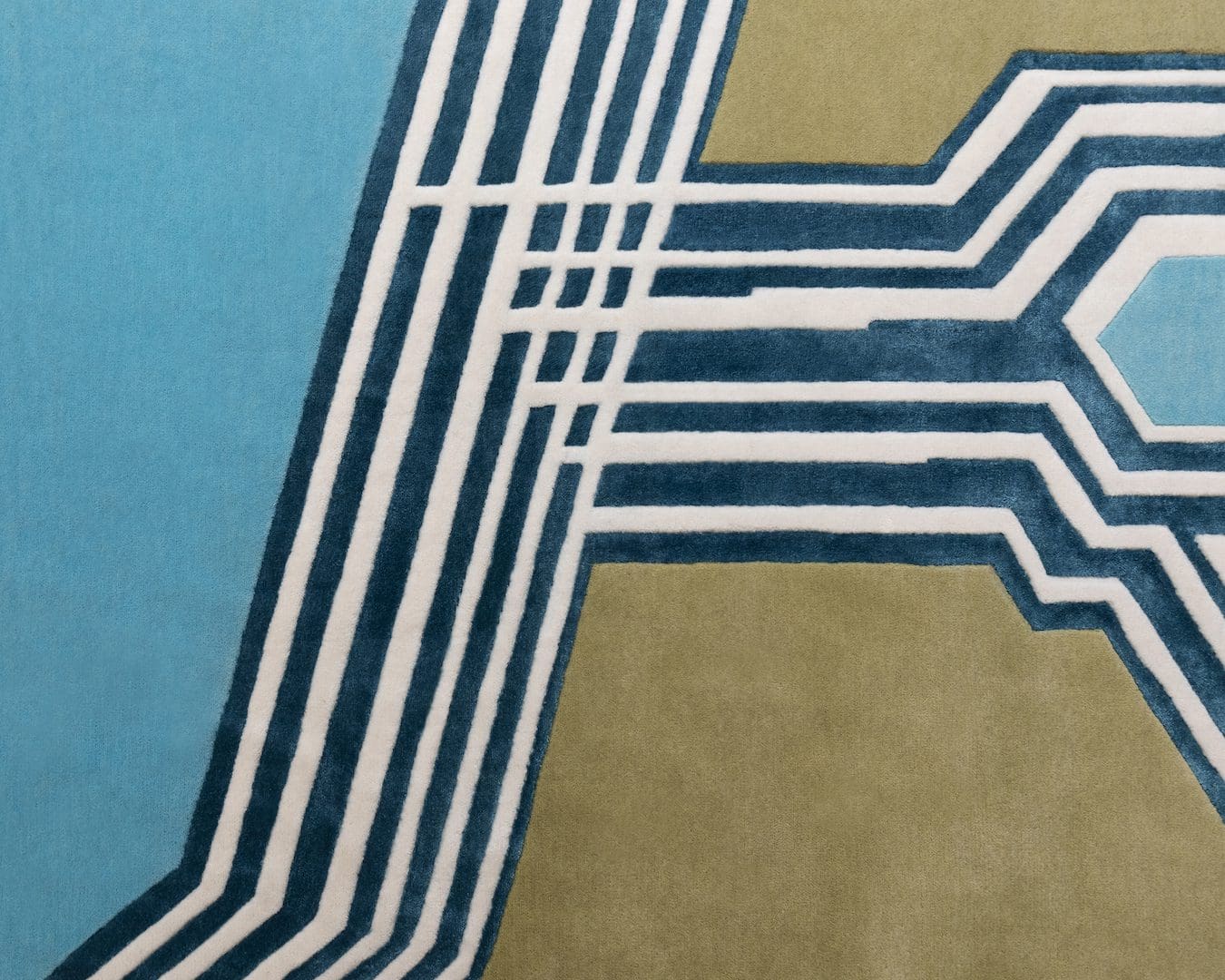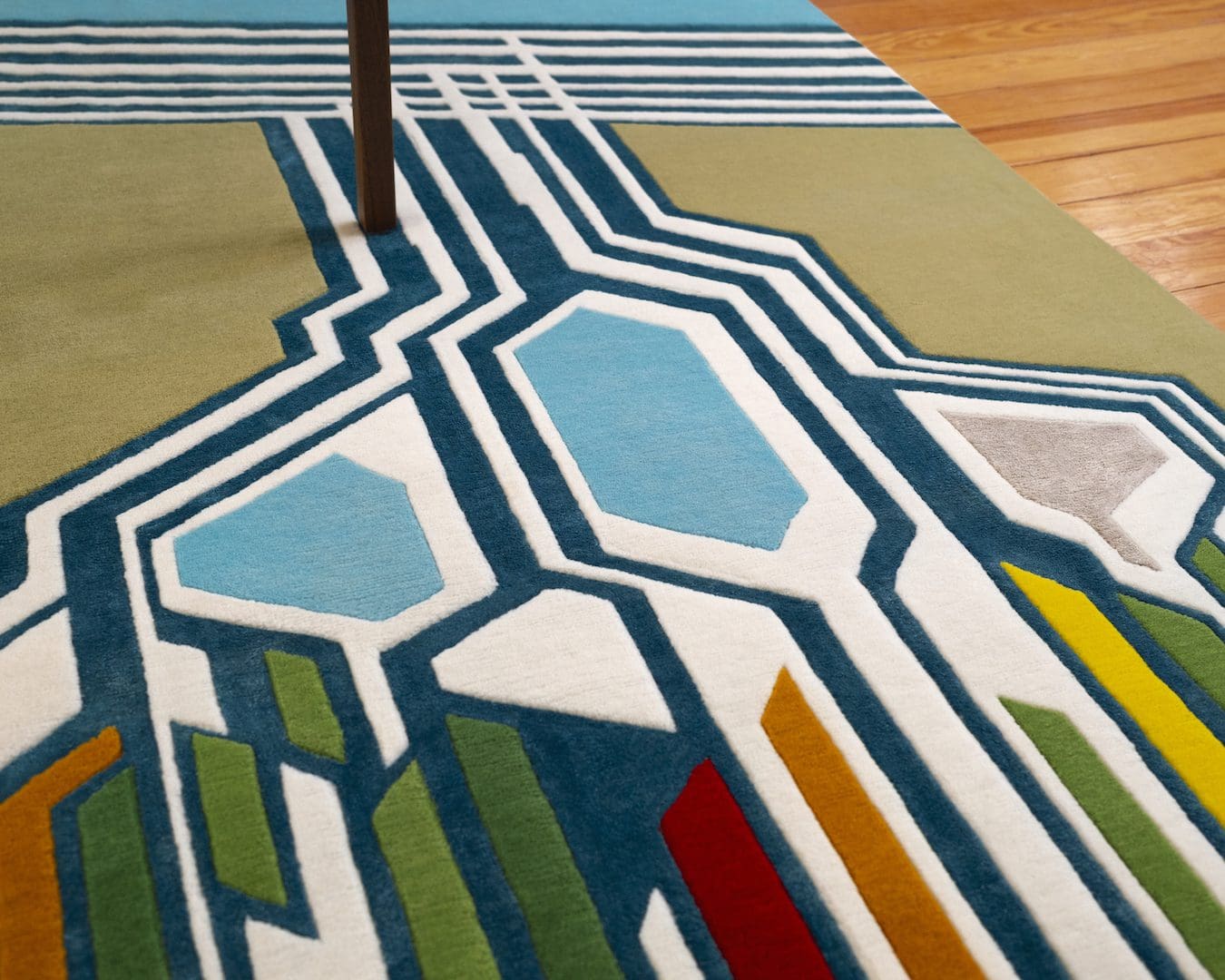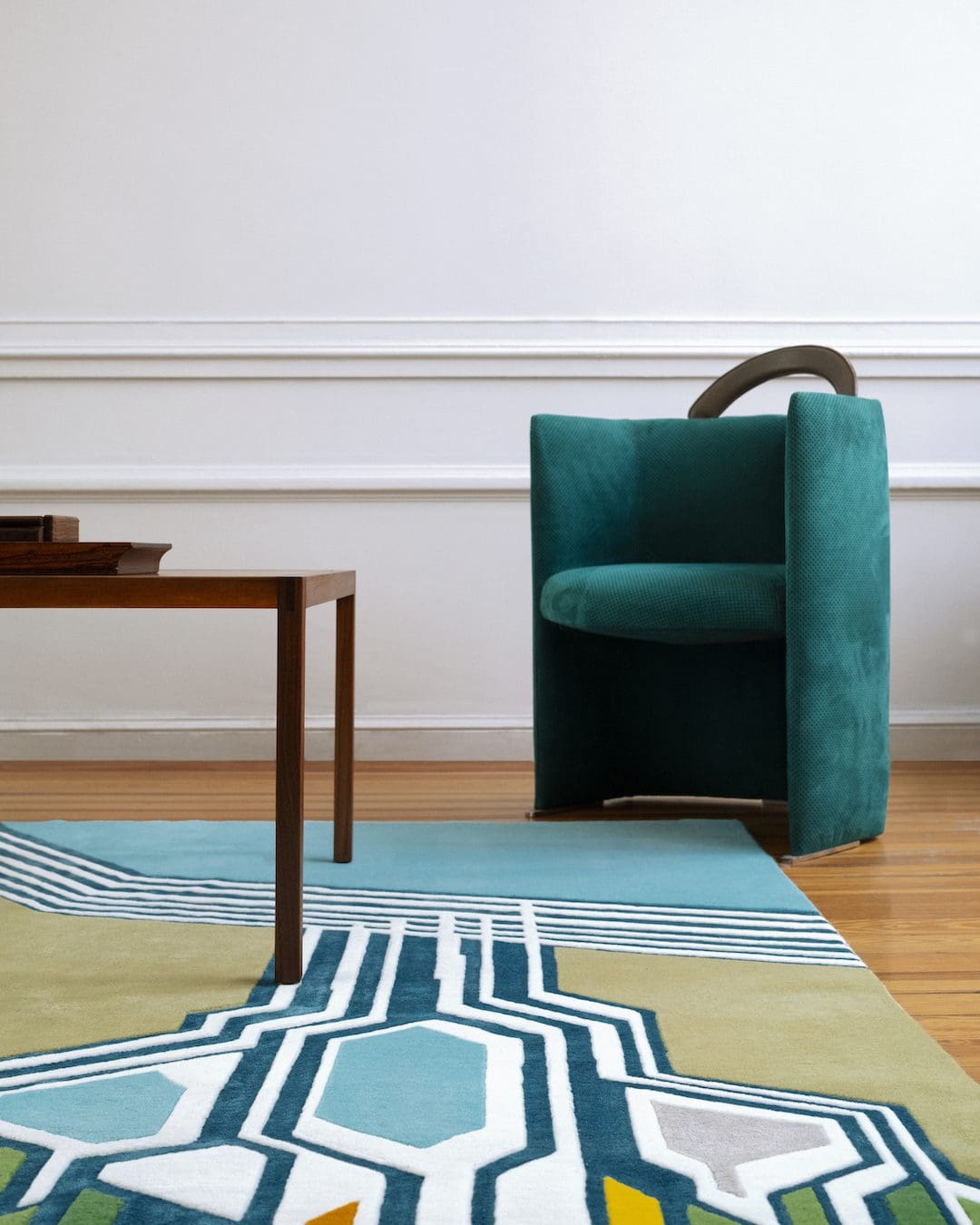 How did the collaboration with Odabashian come about?
I received an email from the MDF editor, which described the work and production processes. I love working with rugs and I had previously developed several ideas. My aim had been to transform rugs into new spaces, and I worked on a series of proposals, all aimed at making rugs three-dimensional. During that time, I was working around the idea of creating landscapes. For this project, I decided to work with water because I think it is such an important subject. Human beings come from water, and I wanted the rug to be a reminder of this idea by bringing water into the home. 
How did you come up with the concept for the rug and how did it evolve into the final design? 
As I mentioned before, I wanted to create a landscape. And when I looked at the rug on the floor, I decided that I wanted to express the flow of water through the concept of watersheds. I am currently interested in working with territories, and when we speak of watersheds, we refer not only to the river itself but to all the arborescence around it. I wanted to establish a connection between this image and the weaving process, which I find very similar. Both have a sense of flow, so I tried to reinterpret these waterscapes through weaving.
This idea of rivers and their tributaries —of how water flows and divides and then comes back together— resonates a lot with the flow of ideas and goods along traditional trade routes, which is a key part of Odabashian's history.
Yes. My idea was to express flow. In the end, you'll see a lot of colors arriving at the base of the drawing. Water creates a territory that enables nature to grow. And that was my idea: to explain this connection and to show how water is becoming increasingly essential. It has of course always been important but is becoming more and more essential every day. That's why the patterns start with something quite simple and then begin to bifurcate and ramify. 
Did you have previous experience with rug-making or other weaving techniques?
I had collaborated with several companies, mostly Italian (although not always made in Italy but in different countries). I had never had the opportunity to see the production process on-site. It was always from far away, which is a bit of a pity because it becomes a somewhat abstract way of working. I had also collaborated with Mobilier National in France, which is a very old, state-run organization and royal manufacturer that commissions work from different artists.
How was the collaboration with Odabashian? How did they help you to bring the piece alive? 
I felt very free in terms of proposing my own atmospheres. I think they're looking for something very specific and that is something I enjoyed. I liked the idea of creating something specific that has at the same time a certain universality. I also wanted to work with different colors, because I believe that life is color and colors are life.
What do you think of the Mexican design industry?
Due to the pandemic, we have been locked down in our own countries for a long time. But this has also opened new ways of working. I usually try to collaborate with different ecosystems, so I try not to stick to one single place but rather to have multiple anchorages in different places. I like the idea of collaborating with existing ecosystems. And rug-making is itself an evolving ecosystem —it started a long time ago and has managed to survive. I think we must keep this process moving forward by diversifying production techniques.
Do you think that is a trend across all design fields or just your practice?
I think everybody is currently questioning the notion of where we are designing. Personally, I try to introduce certain forms of site-specificity in my work because I believe we have lost a great deal of sensibility. If we continue to damage our environment, we will end up losing our sensible relationship with nature. The rule of a designer or an artist is to provoke sensitives and to help us not forget the symbolic aspects of life. That is why rug-making is so interesting, because you can incorporate all kinds of symbolisms and symbolic details. 
How do you see Mexico as a platform for communicating these ideas?
I remember traveling in Mexico some years ago 2007. I visited a very poor area that was full of color. It was strange because I saw starvation in the people's eyes. They were extremely poor, but they were nevertheless surrounded by so much color that life was very present. I like this image as a reminder that color can bring life to people. I love working with colors and rhythm. I see it as an opportunity to act and not remain passive. And today we have an ecological reason to do so. It is not about representing quiet landscapes or about the mere beauty of landscapes. It is about inviting people to change the way they interact with nature.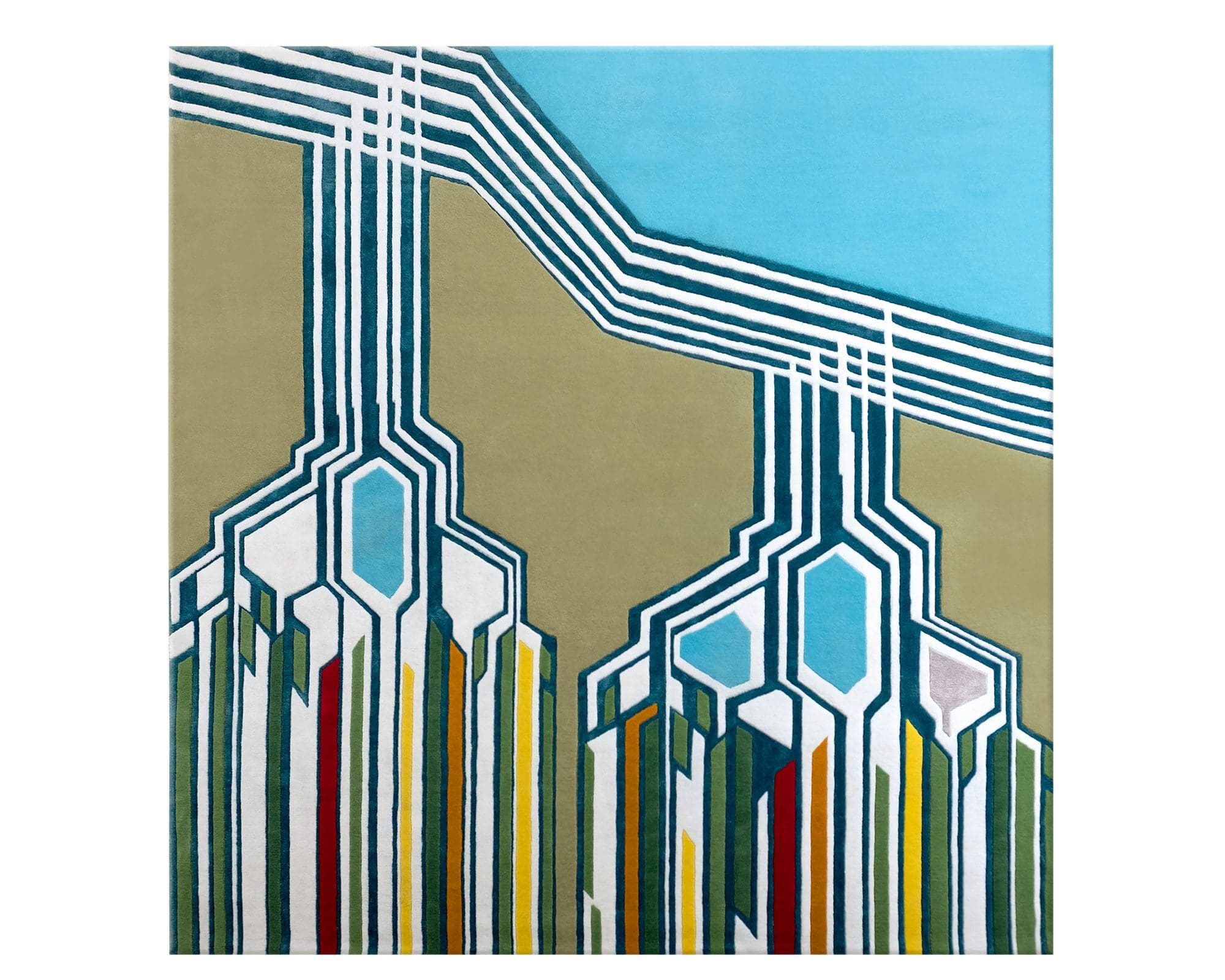 Watershed
Semiworsted New Zealand wool and silk
120 line classic Tibetan knot