Prominent Mexican artist, Javier Marín collaborated with Odabashian on a collection of 7 designs (two rugs and five tapestries). Each piece is a limited edition of 8.
The tapestries use dozens of custom dyed New Zealand wool, which are woven using a gobelin style technique in order to create hi-resolution 'images'.
The Battle Rugs are circular designs, woven in a traditional Tibetan knot technique using New Zealand wool. The compositions are created at random by the artist who throws black silhouettes down onto a white canvas – suggesting a narrative in the process.
The limited edition pieces will be presented for the first time in Mexico City at ZONA MACO, from 5 – 9 February 2020.
"This collection is as much about process as it is the final outcomes. The tapestries explore the deconstruction and reconstruction of molds used to make my sculptures, the documentation of this process generating the new works. Meanwhile the 'battle' rugs are created spontaneously – building a story from nothing as the figures fall on the canvas." – Javier Marín, Artist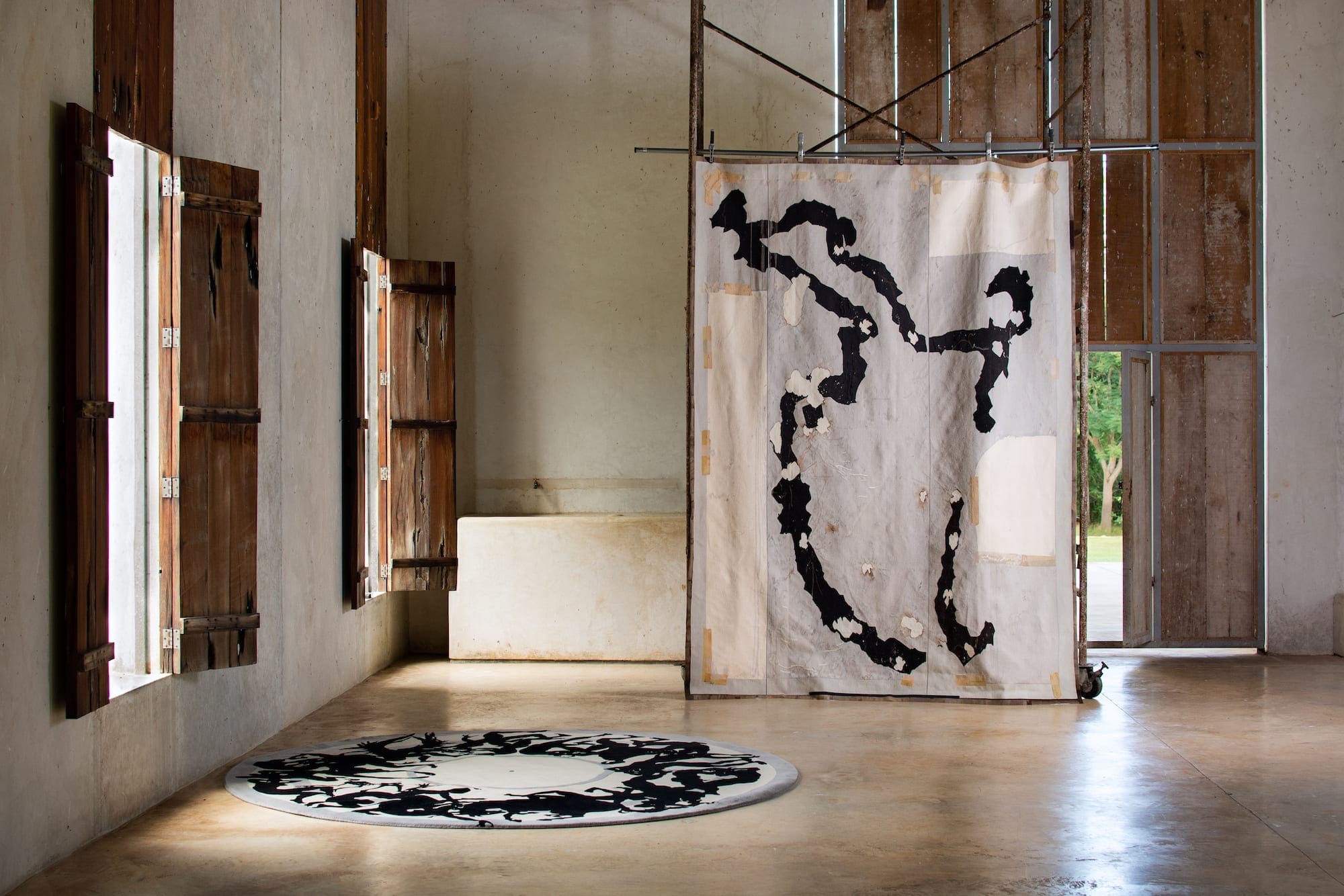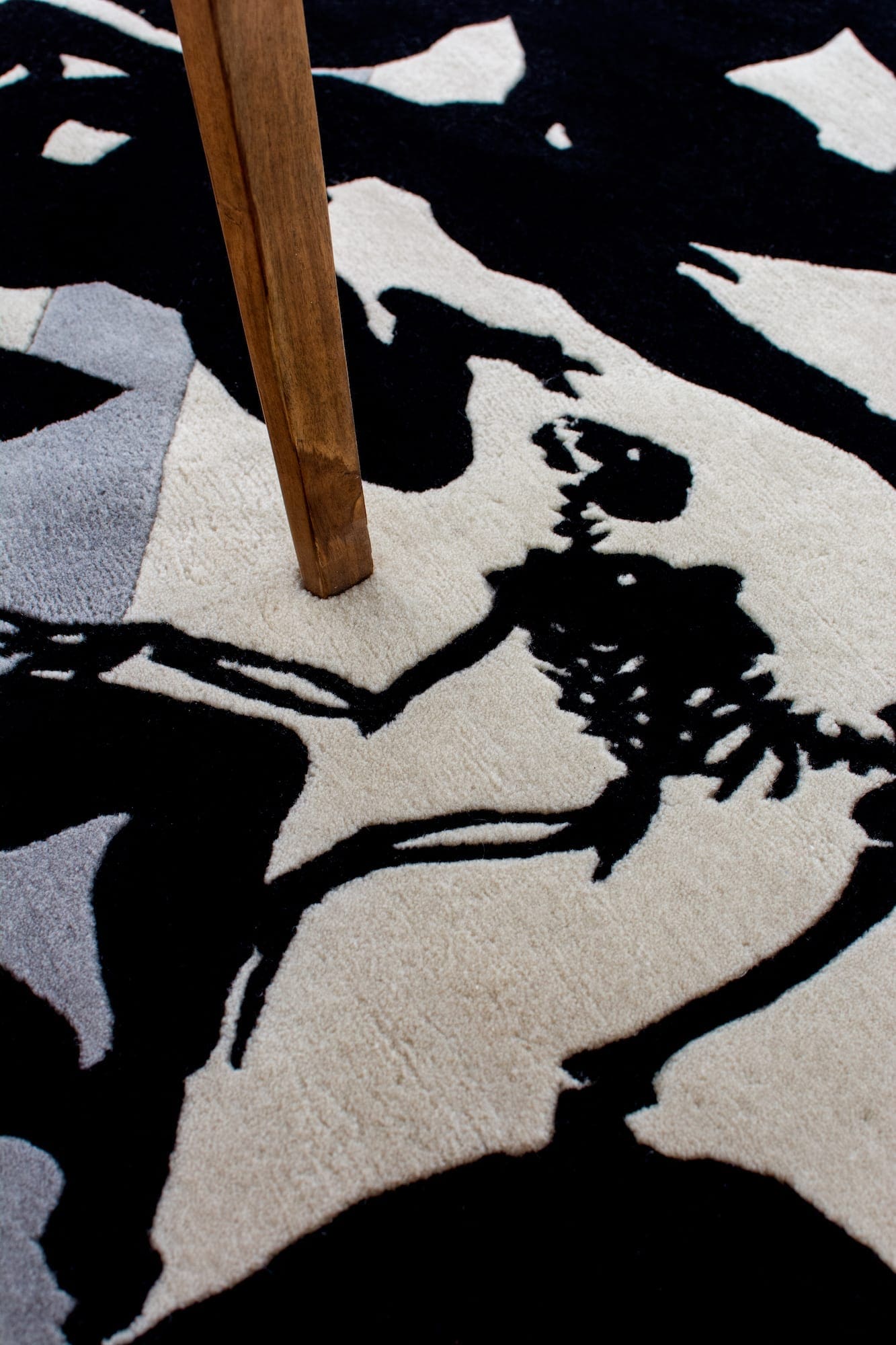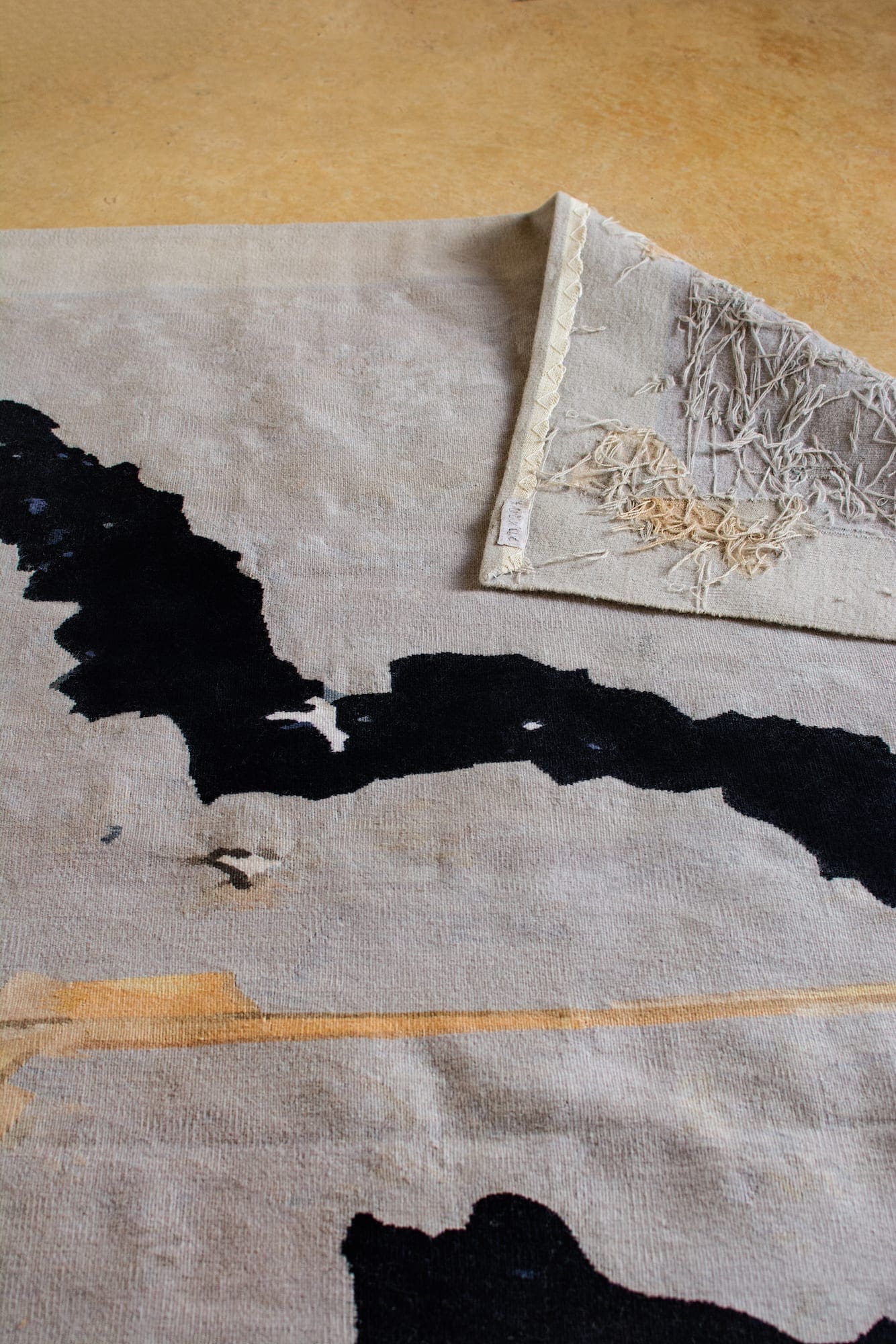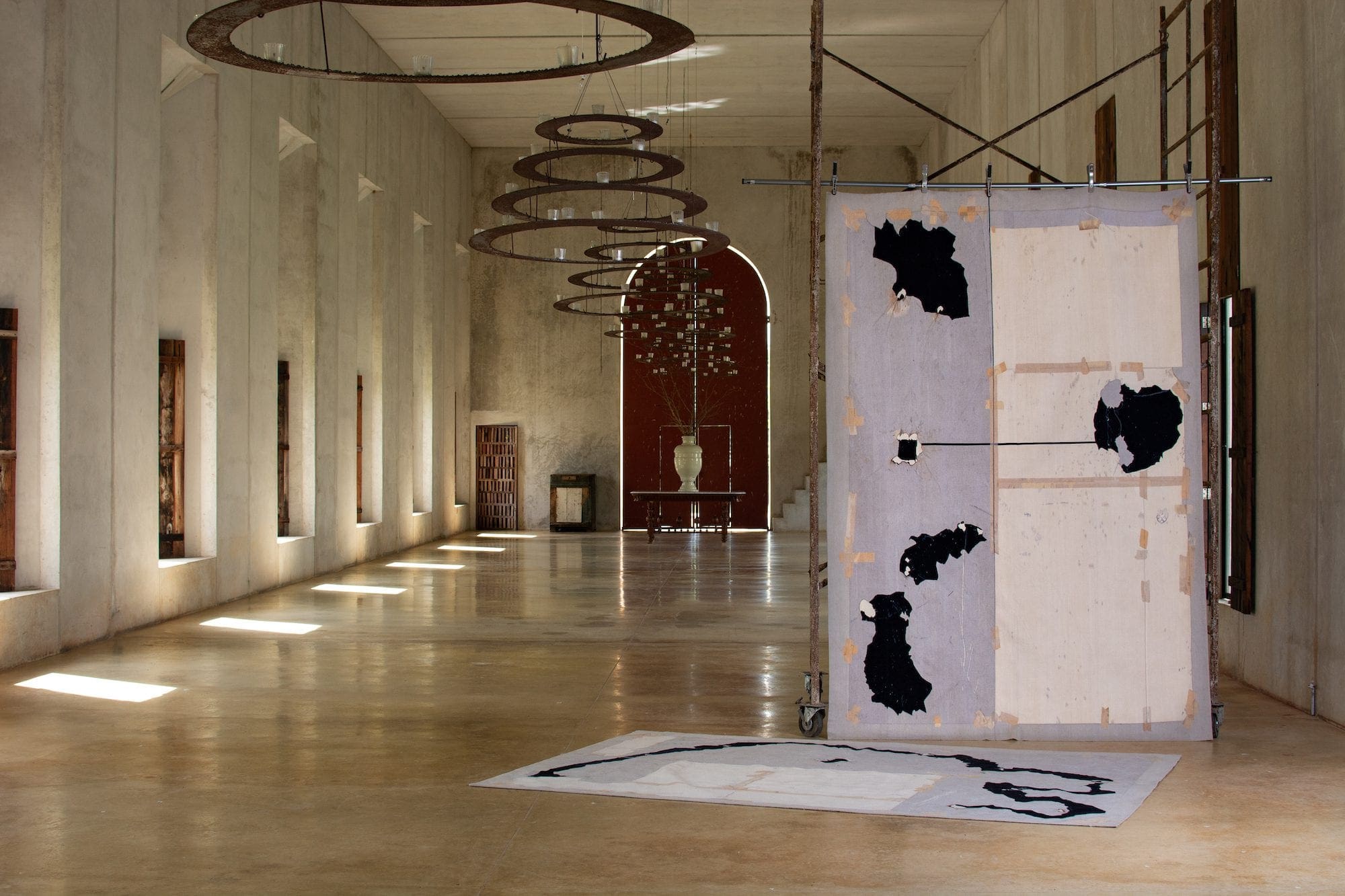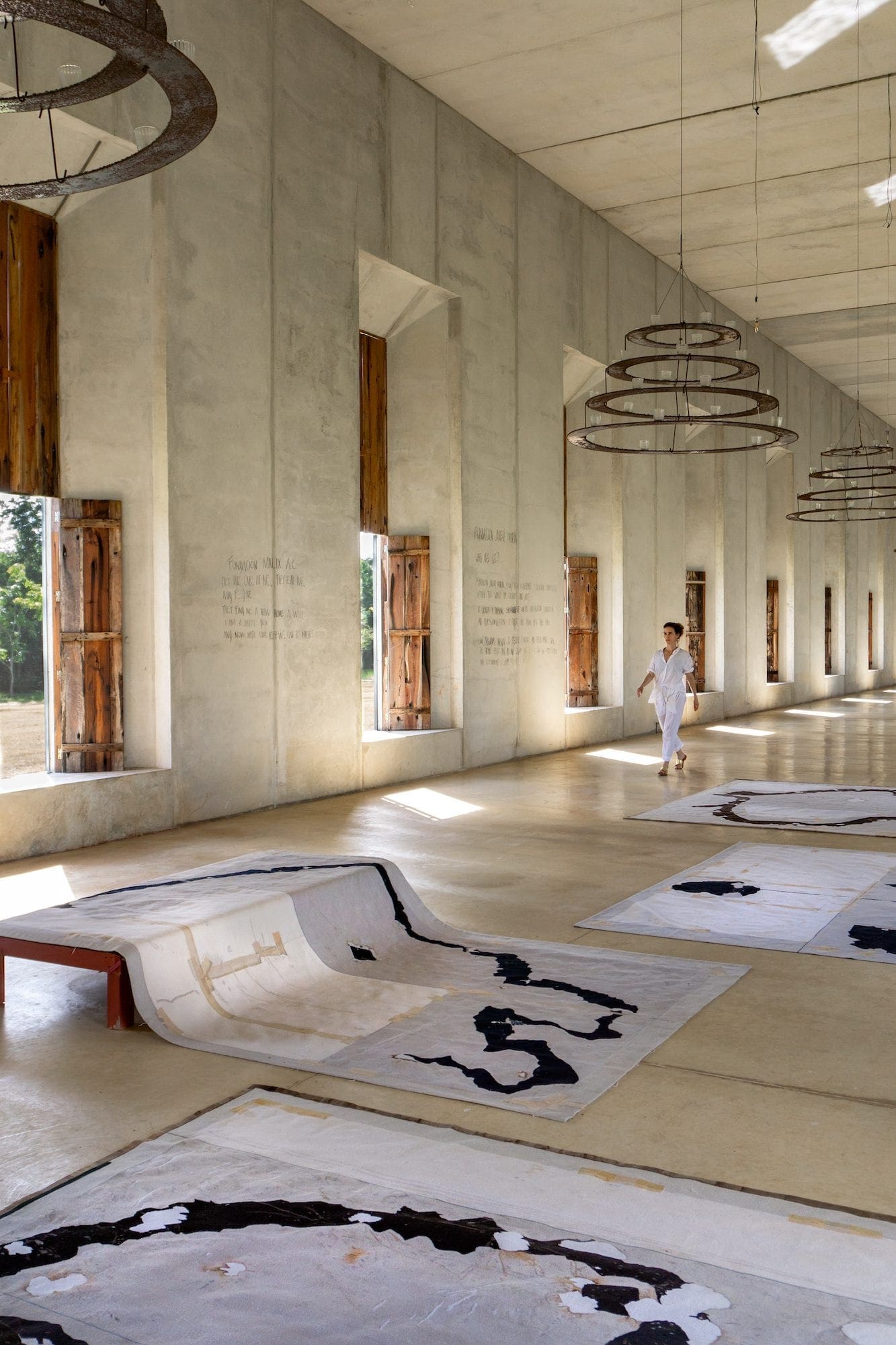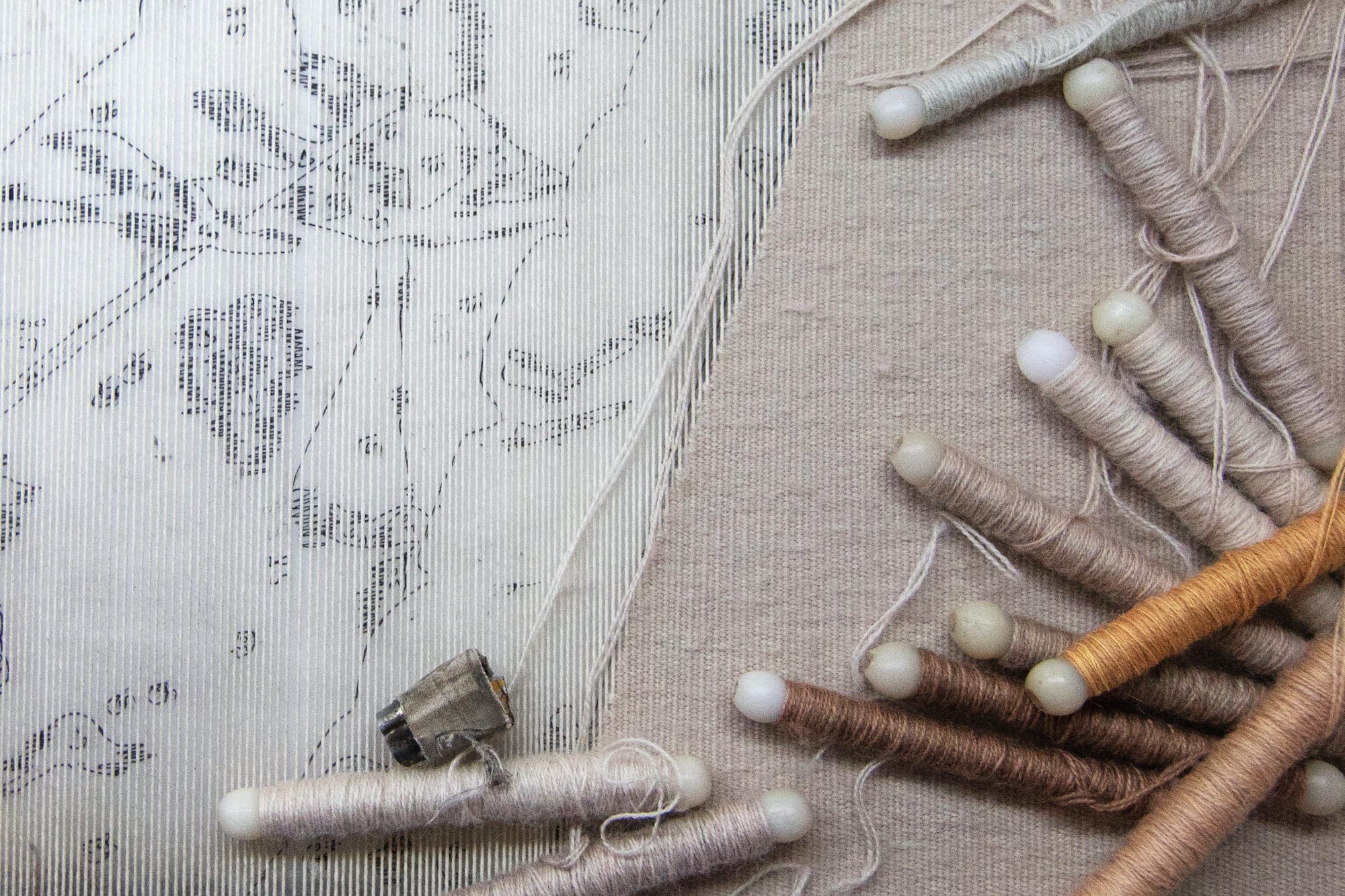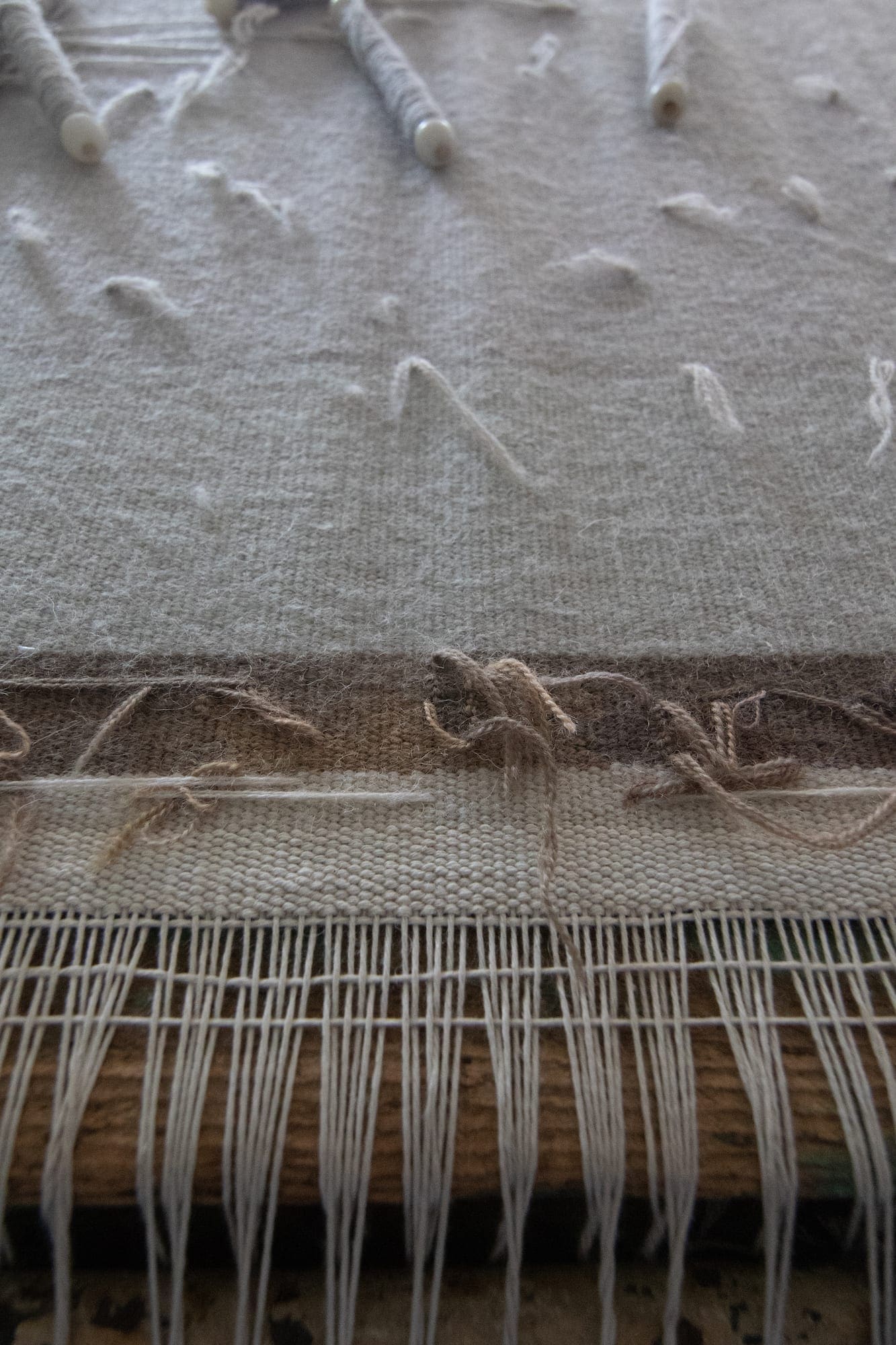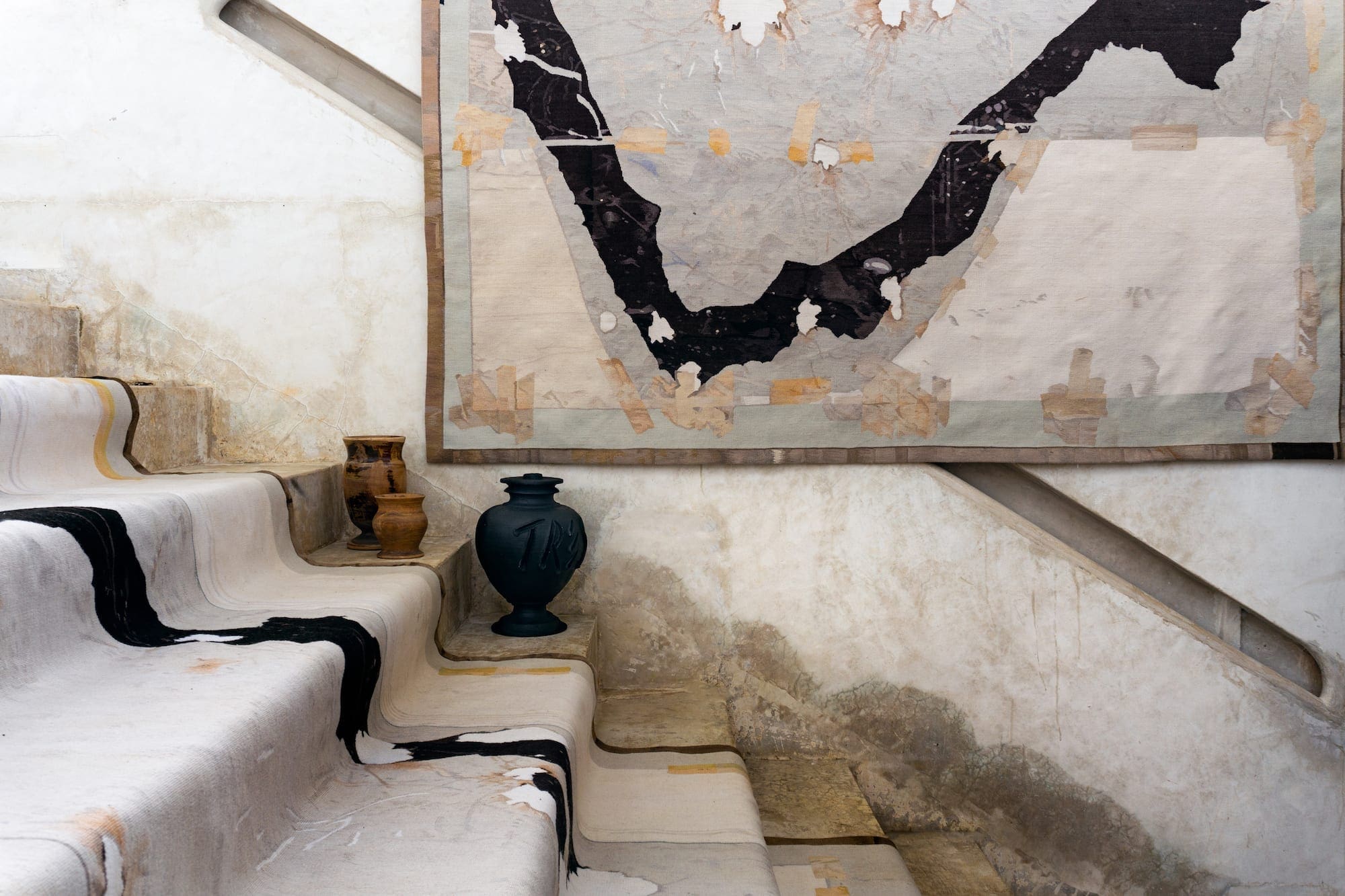 Tapestries
Woven in a traditional gobelin weaving technique, these 5 tapestries are 100% hand made using dozens of custom dyed New Zealand wools in order to create hi-resolution images.
For Odabashian, the greater challenge was to reflect with complete fidelity the images provided by the artist. These images are photographs portraying slices of the molds that Marín and his team used for his monumental sculptures. In other words, the tapestries capture images that not only show a part of a mold, but also include every detail of the cut mold, the cardboard on which they were placed, the tape on the cardboard, a shoe-print left by a worker.
"This collaboration gave us the opportunity to work with an artist at the height of his career. From the outset Javier had a very clear idea of how he wanted to translate his work into the woven medium.
Two ancient techniques – gobelin weaving technique and the Tibetan Knot – were pushed to new limits to create works that go beyond anything we have made before in terms of detail." – Jaime Odabachian, Odabashian CEO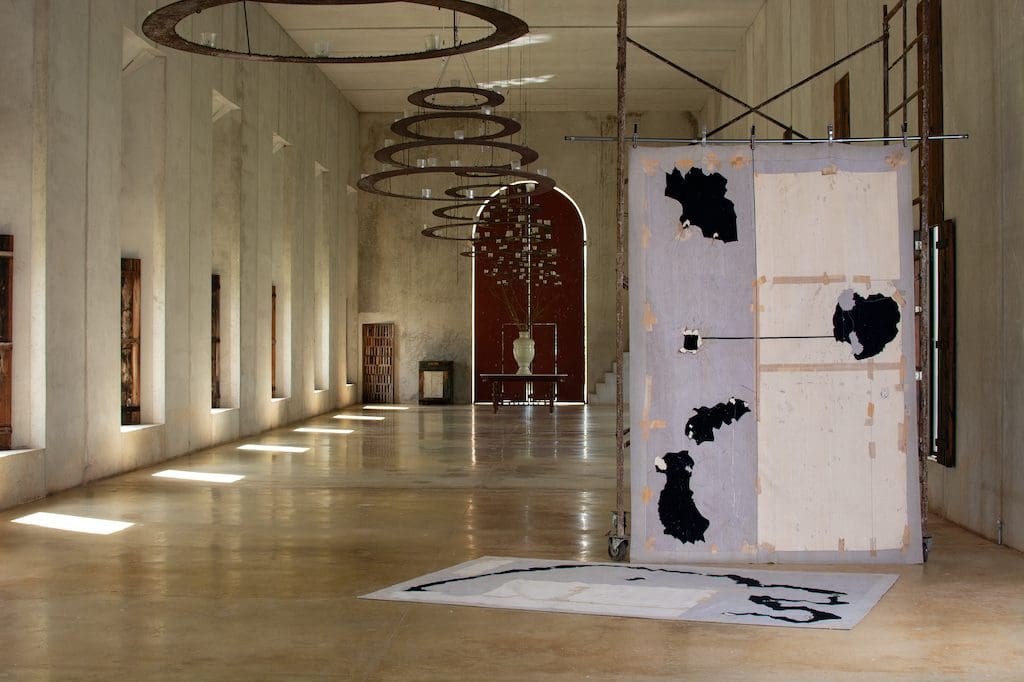 Rugs
These Battle rugs are circular designs, woven in a traditional Tibetan knot technique using New Zealand wool. The technique and material makes for a premium feel, yet highly resistant rug that can and be used on the floor or hung on the wall.
"The battle concept is stored deep within all of us; all of us have battles, even if they are only in our heads. For this part of the project, I started making free compositions: I cut characters in black paper and randomly and throw them over a white surface creating different stories each time." – Javier Marín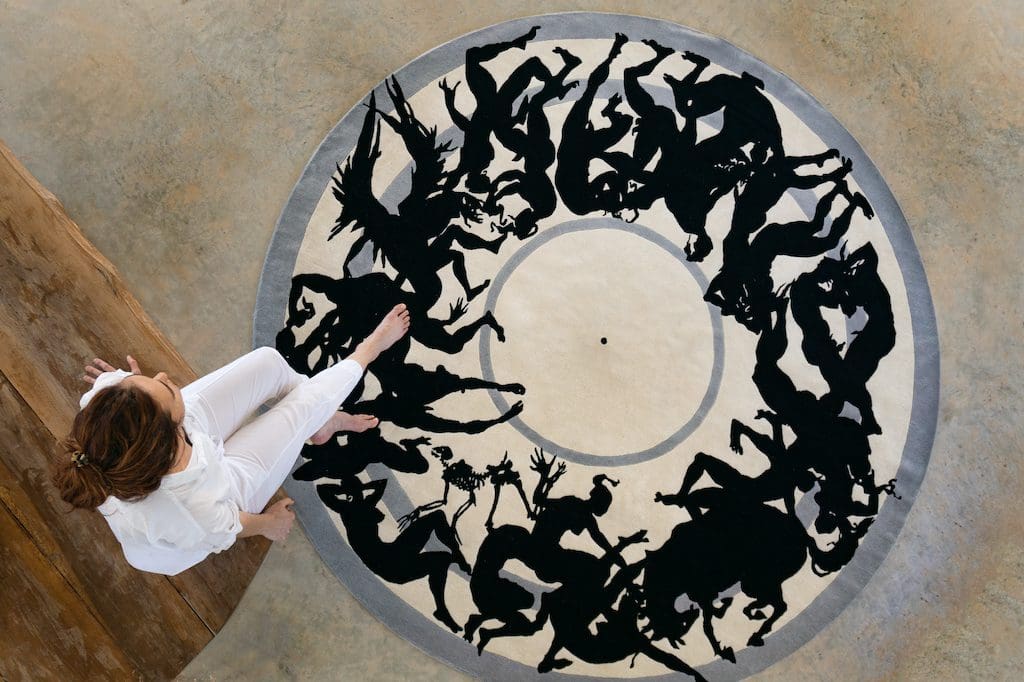 Javier Marín
Born in Michoacán, Mexico (1962) Javier Marín is regarded as one of the country's most prominent living artists having exhibited his work in over 90 solo shows and 200 group shows across the world.
His work can be found in major public and private collections such as the Museo de Arte Moderno (Mexico City); Museo de Arte Contemporáneo de Monterrey; Museo del Barro, in Caracas; Museum of Art and Latin American Museum, in Florida; the Blake-Purnell Collection, in New York; Costantini Collection in the Museo de Arte Latinoamericano de Buenos Aires; Ersel Collection, in Turin; and the Art Collection of the Prince of Monaco, among others.
He has received numerous prizes and recognition, including First Prize at the Third International Beijing Biennale (2008) and the title of Knight of the Order of Orange-Nassau (2009) by the Queen of the Netherlands.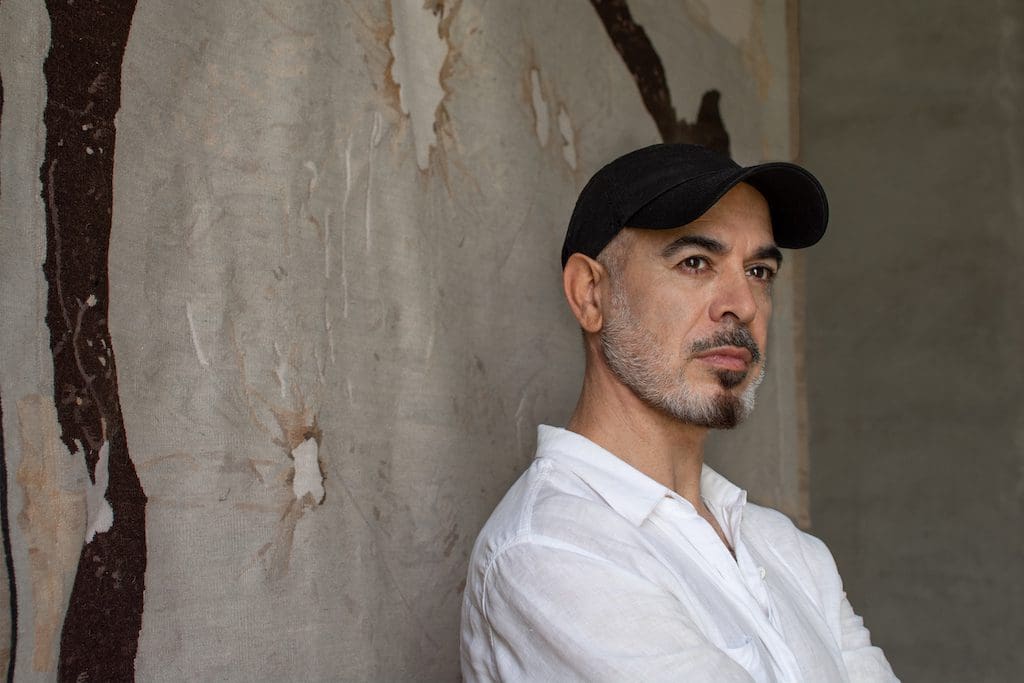 Odabashian
Established in 1921 Odabashian is the one of the oldest luxury rug manufacturers in the Americas.
Today our mission is to push traditional techniques into new territories via collaborations with some of the world's leading creatives and most prestigious hospitality brands.
Odabashian rugs are characterised by evocative aesthetics, innovative thinking and deep storytelling brought to life with flawless production.
odabashian.com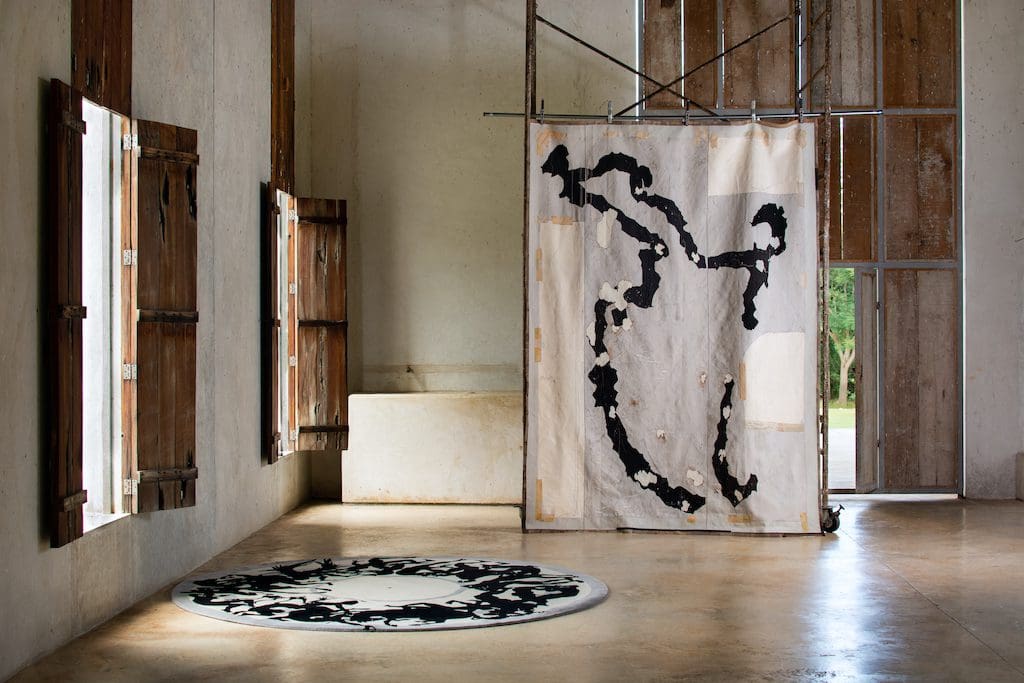 ZONA MACO
Mexico City February 5 – 9, 2020
Established in 2002 by Zélika Garcia, ZONA MACO is an international art fair with four events that take place every year at Centro Citibanamex, Mexico City.
Each year ZONA MACO México Arte Contemporáneo brings together the largest selection of leading and emerging international galleries.
In addition, Zélika García established ZONA MACO Diseño in 2011, ZONA MACO Salón del Anticuario in 2014 and ZONA MACO FOTO in 2015, with the goal of covering and strengthening the design, antique and photography sectors in Mexico.
Download press release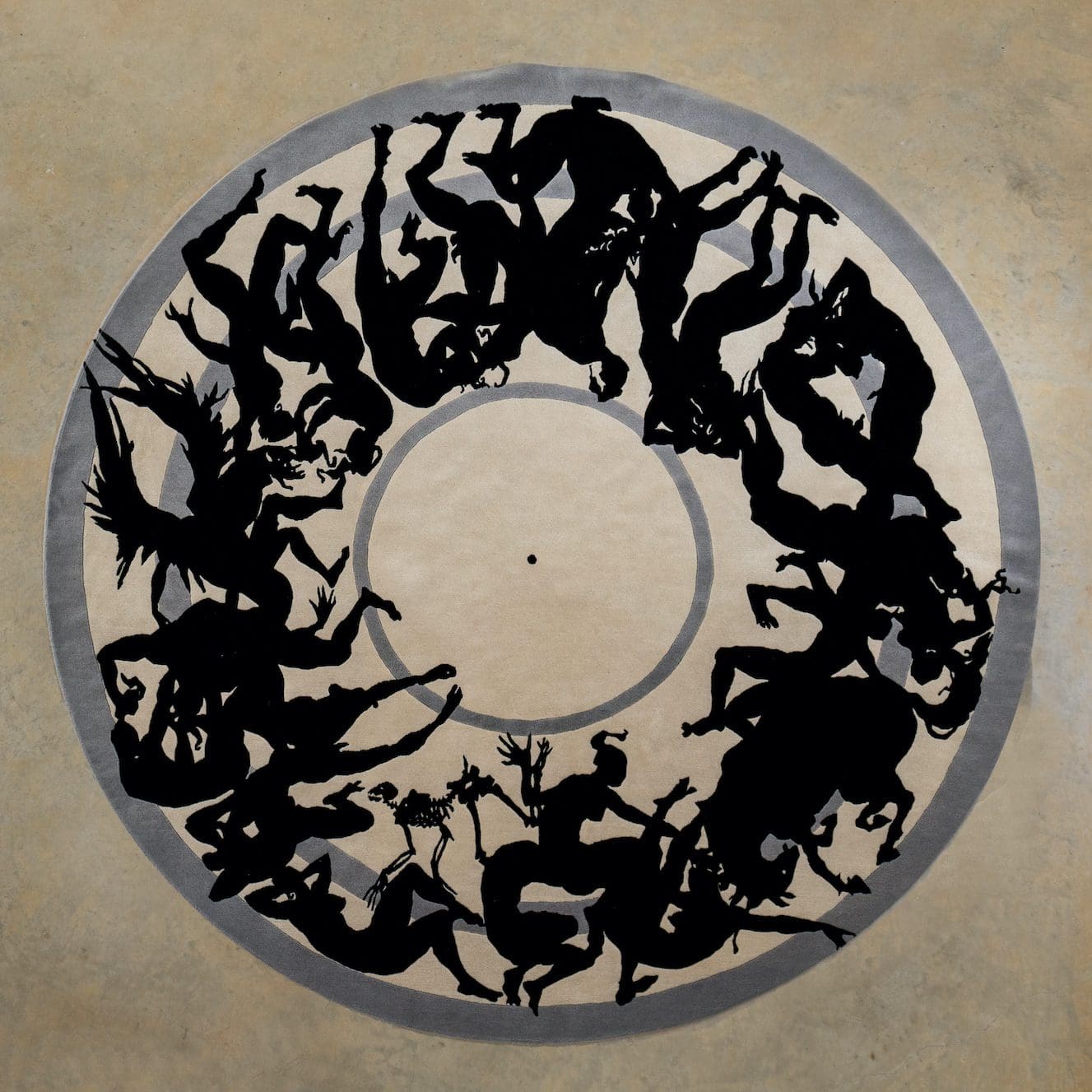 Javier Marín x Odabashian
Tapestry 220x300cm / Rugs - 240cm round
Woven in a traditional Tibetan knot technique