We have produced a one-off piece based on Jose Dávila's 2007 artwork "Twenty-five Great Circles" for the Mexico City gallery OMR. The commission measures 360 x 400 cm and is made from 100% New Zealand wool woven using the Tibetan knot technique.
"Twenty-five Great Circles" depicts Buckminster Fuller's work, the 25 great circles of the spherical octahedron, an arrangement made famous with his geodesic domes.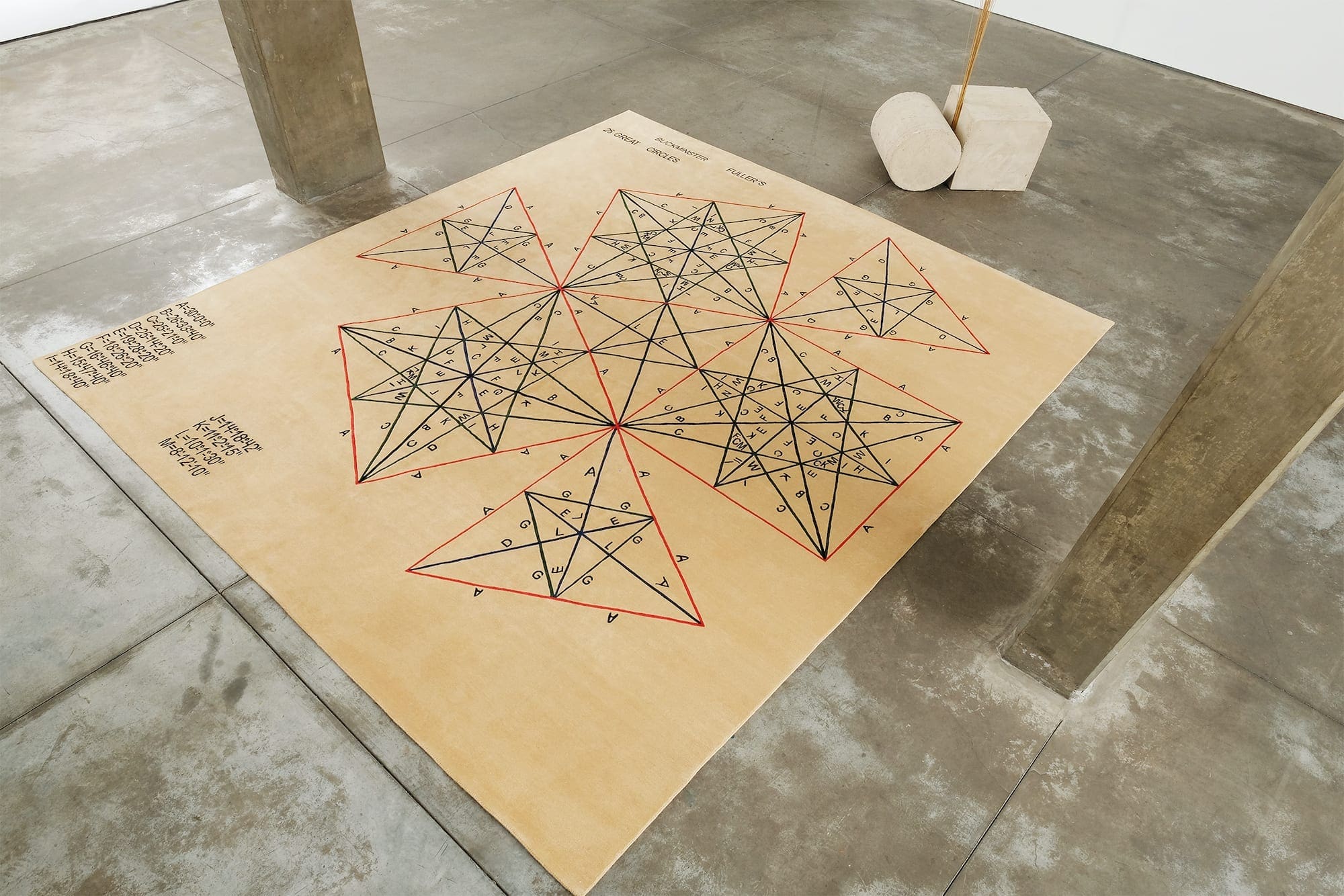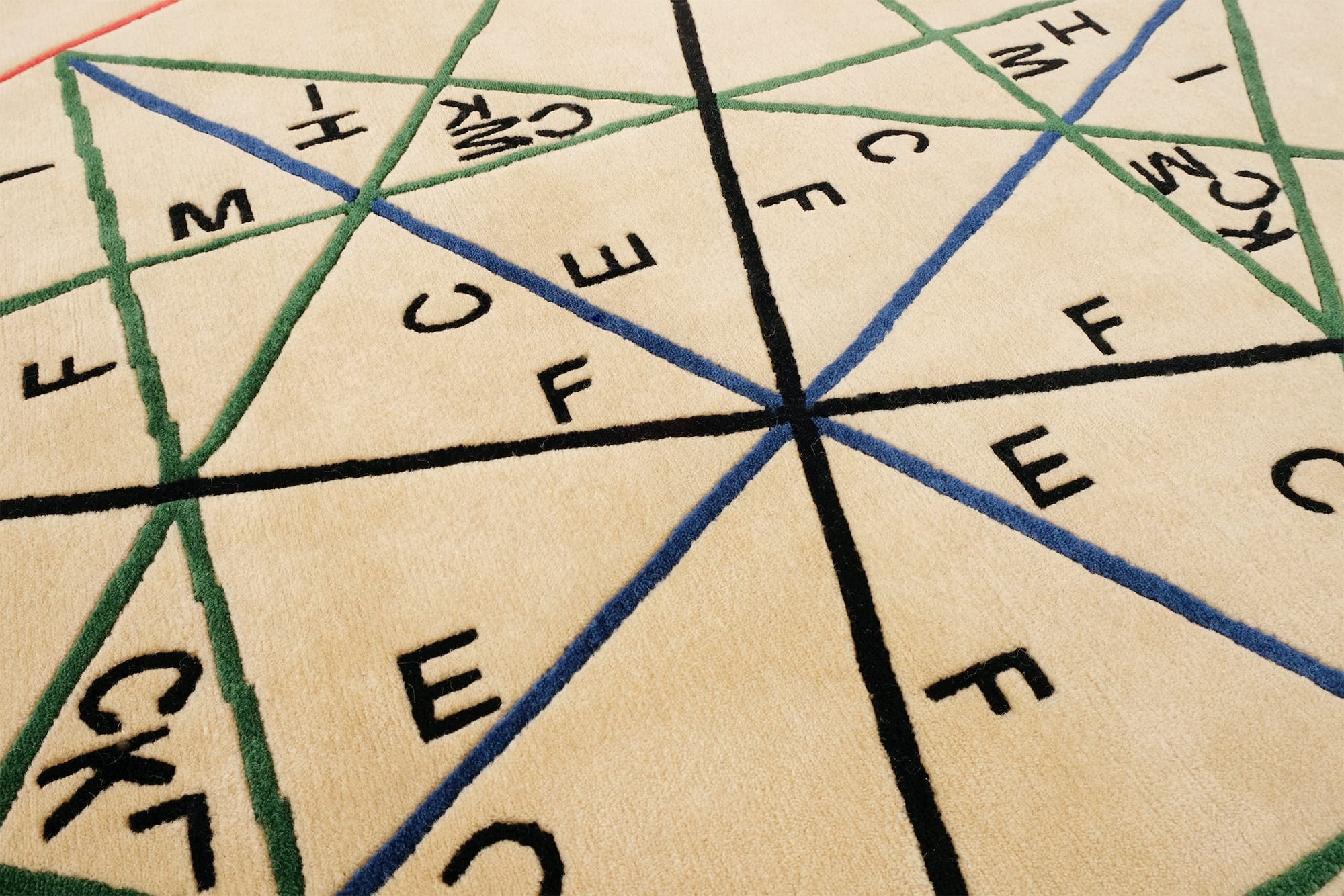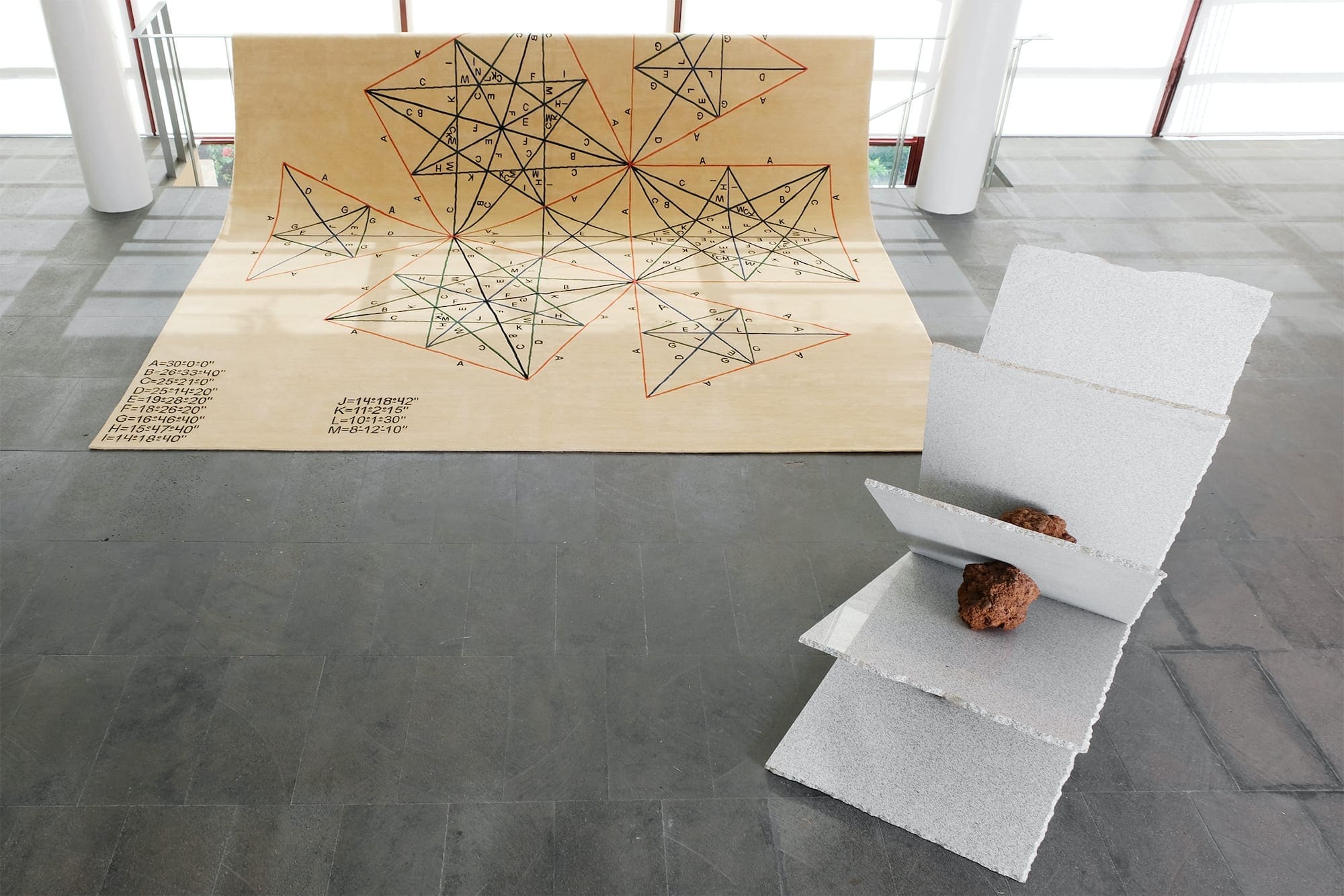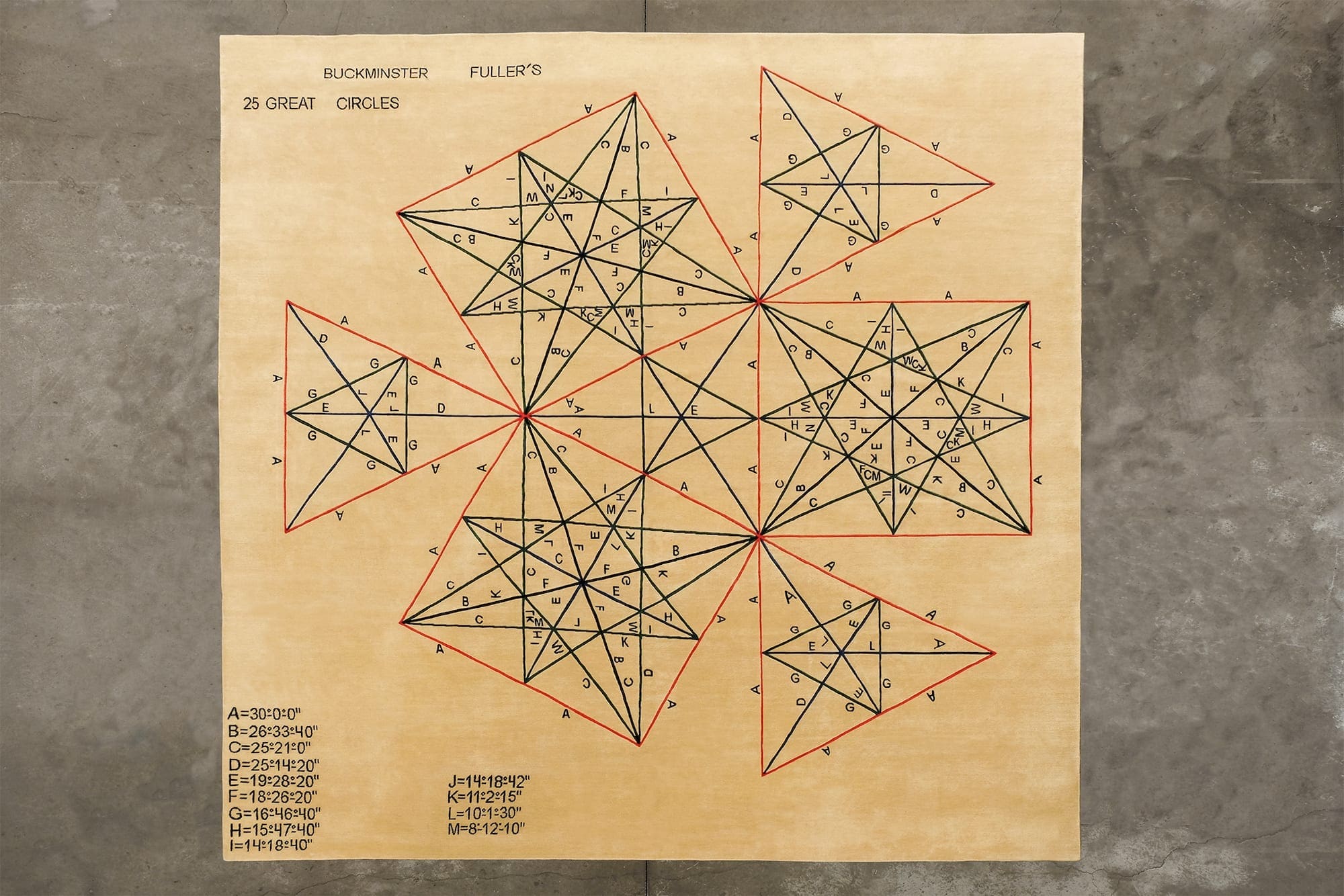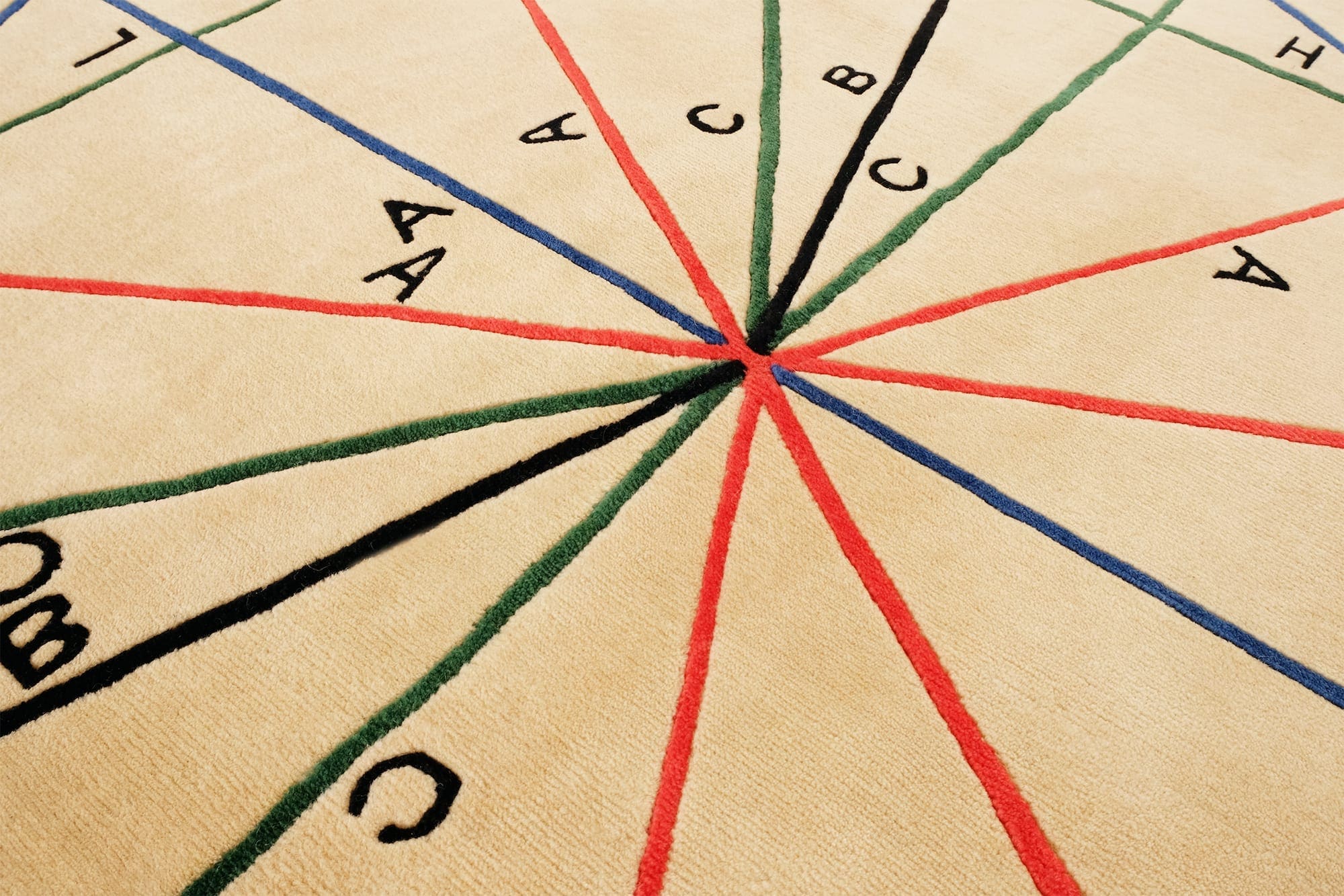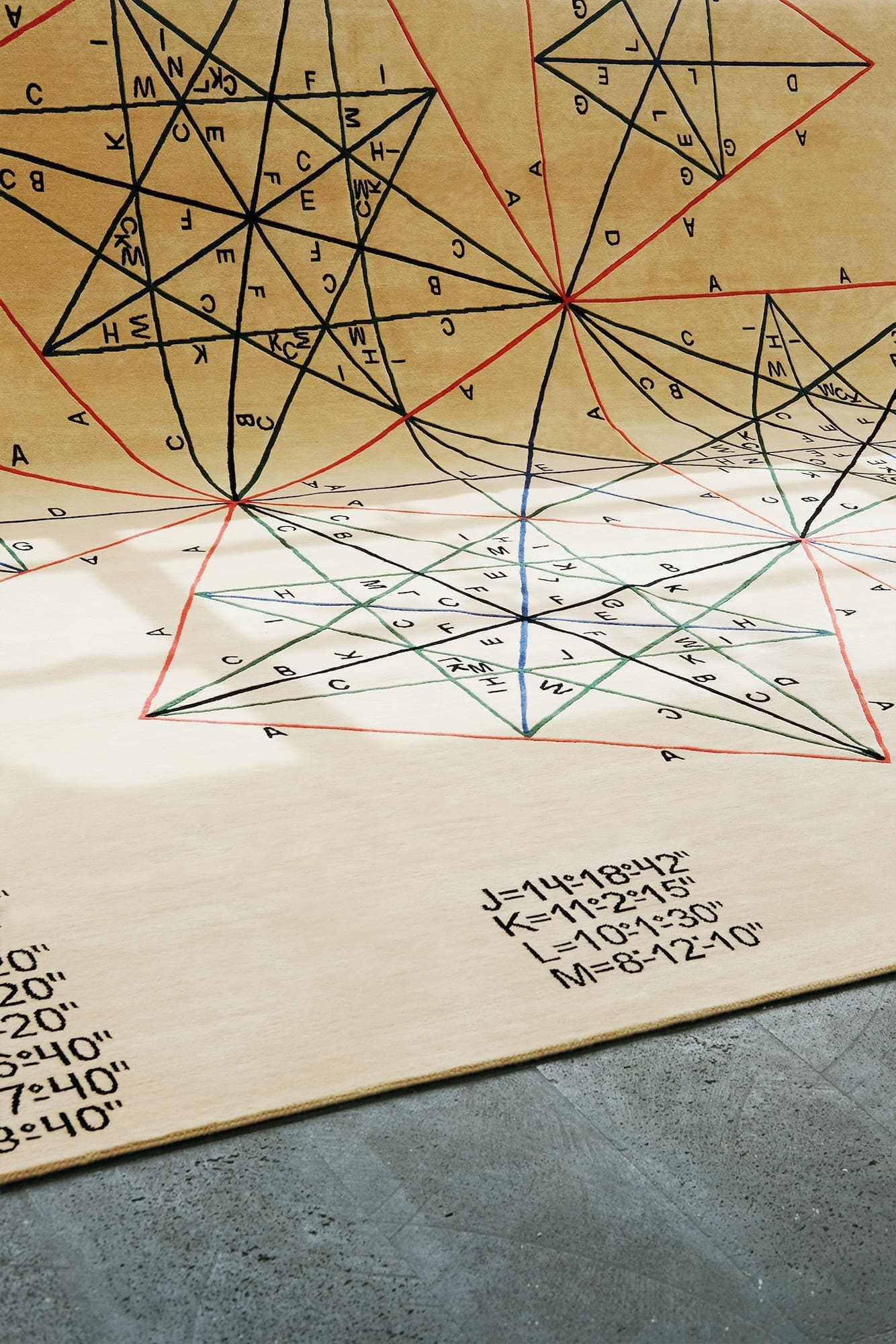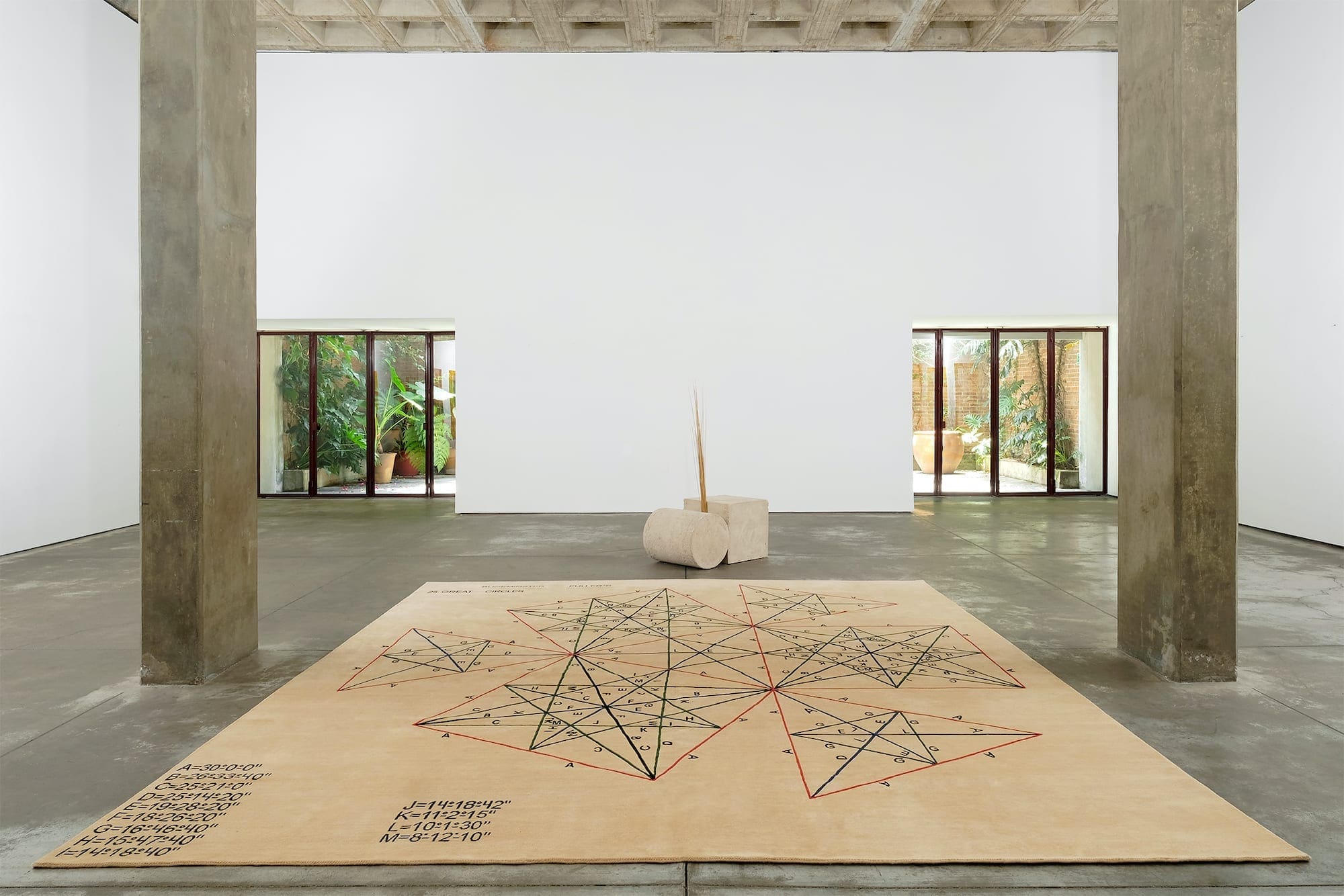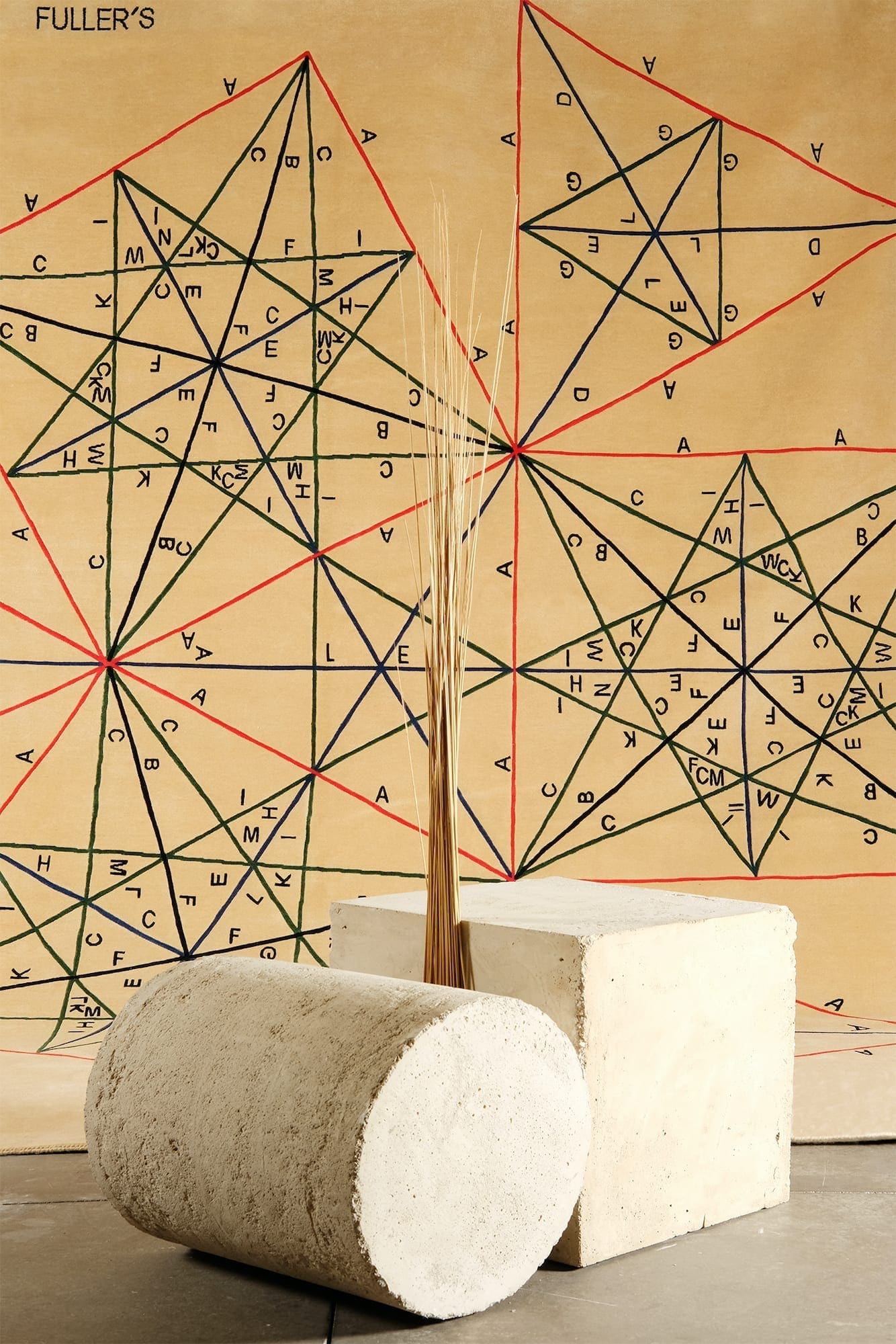 JOSE DÁVILA
The artist has an architectural formation which he uses to explore, appropriate and recontextualize iconic artworks in order to question the way in which we recognize and relate to them visually.
He combines his self-taught artistic senses to translate and edit the traditional procedures in order to modify the normal procedure of identification. He modifies materials and highlight or conceal elements, which can be read through the languages of art movements and are reproduced with local resources, within a contemporary context.
ODABASHIAN
Established in 1921 Odabashian is one of the oldest luxury rug manufacturers in the Americas. Today it's mission is to push traditional techniques into new territories via collaborations with some of the world's leading creatives. Odabashian rugs are characterised by evocative aesthetics, innovative thinking and deep storytelling brought to life with flawless production.
OMR
Since 1983, OMR established itself as one of the first galleries in Mexico and as a cutting-edge contemporary art space for the fostering of new artistic voices throughout Latin America and globally.
Over the past three decades, OMR has had the honor of working with and developing the careers of many of the most talented emerging and established artists in contemporary Mexican art.
Sales inquiries: anapaula@galeriaomr.com
Press inquiries: hugo@deduce.design
–
Photography by Fernando Etulain
Art direction by Deduce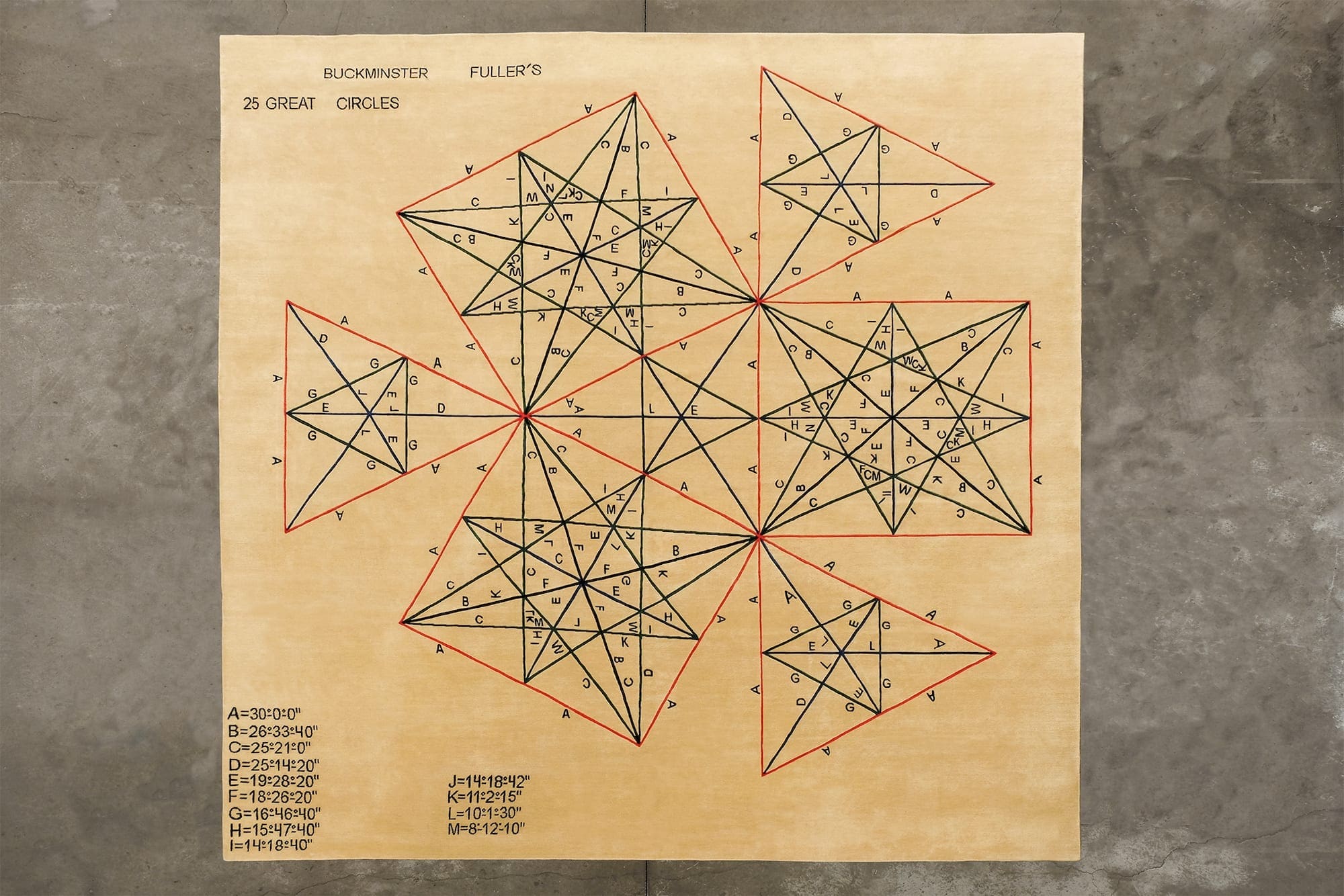 Twenty-five Great Circles
Unavailable (Unique Piece)