Odabashian is proud to announce our collaboration with Frank Bowling OBE, RA and HALES gallery.
Odabashian worked closely with HALES to develop an exquisite series of rugs inspired by Bowling's artwork Sacha Jason Guyana Dreams (1989) into a 5×7 ft. hand knotted rug, which was made by artisans near Varanasi, India using hand-spun New Zealand Wool and Silk.
The rug will be produced in a limited edition of 20 pieces to coincide with the exhibition 'More Than A Landscape' at HALES London (May 9 – June 22, 2019) and the artist's major retrospective at TATE Britain (May 31 – August 26, 2019).
The Sacha Jason Guyana Dreams rug is available exclusively through HALES Gallery:
Sasha Gomeniuk
sashagomeniuk@halesgallery.com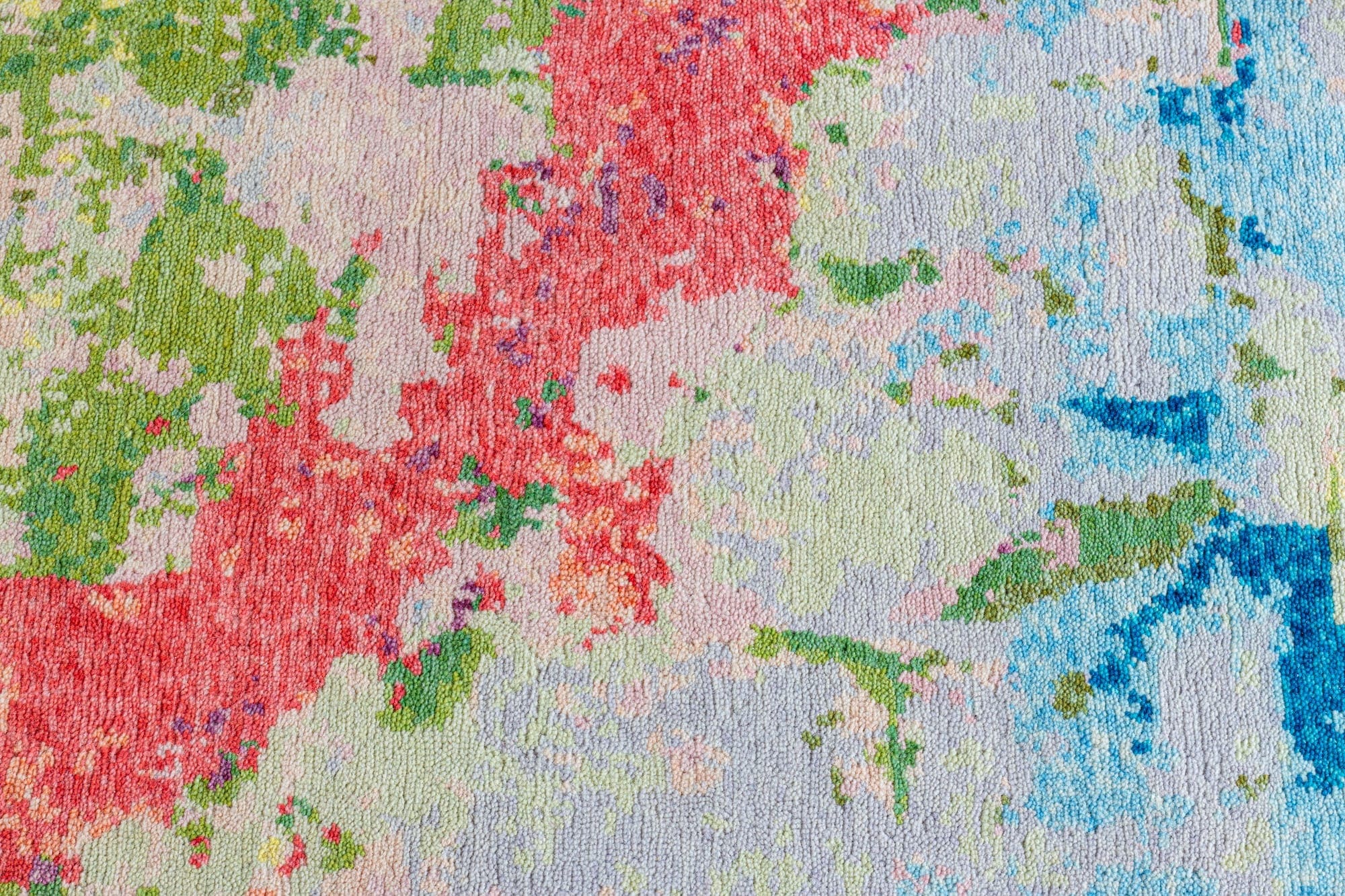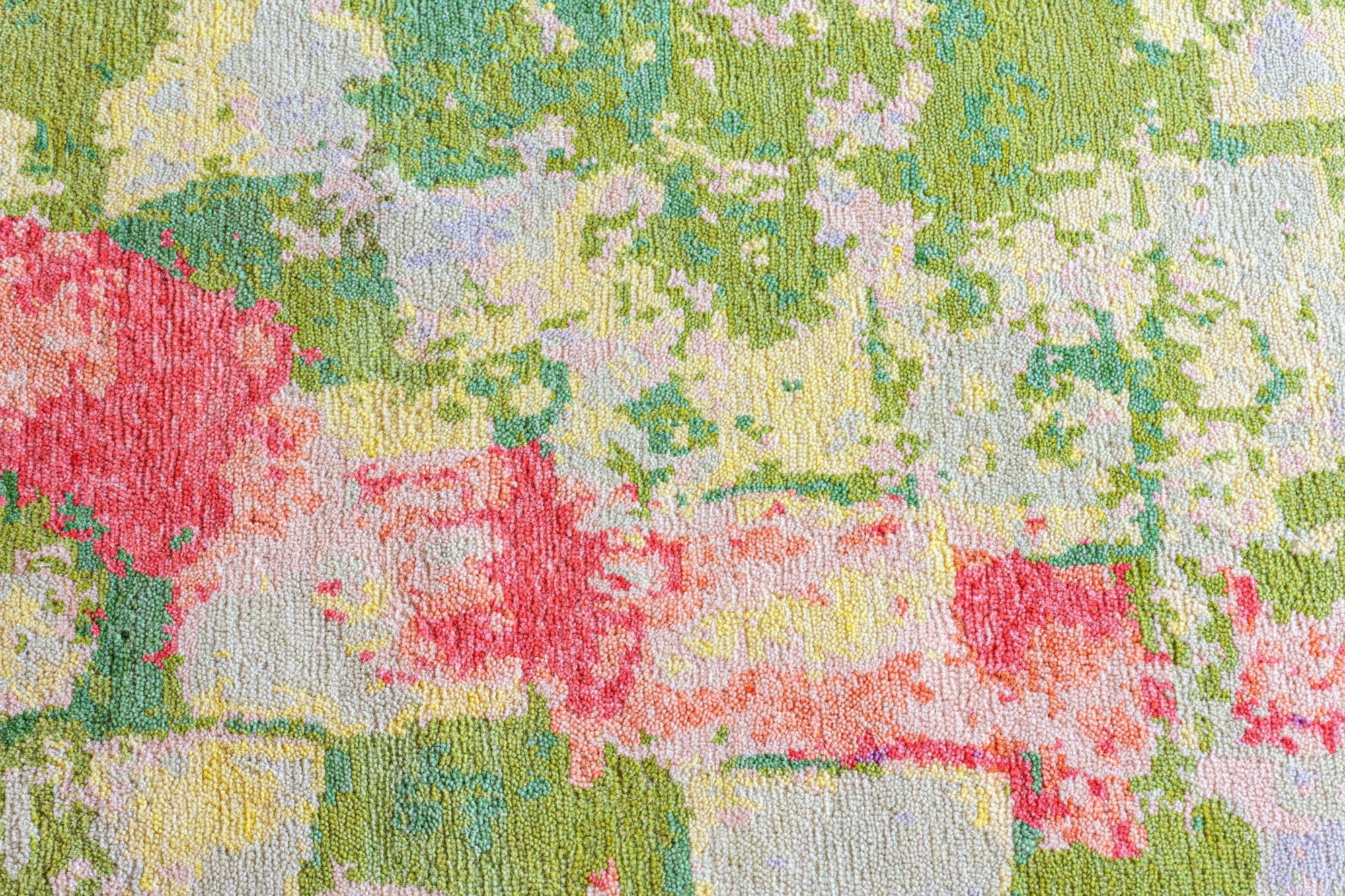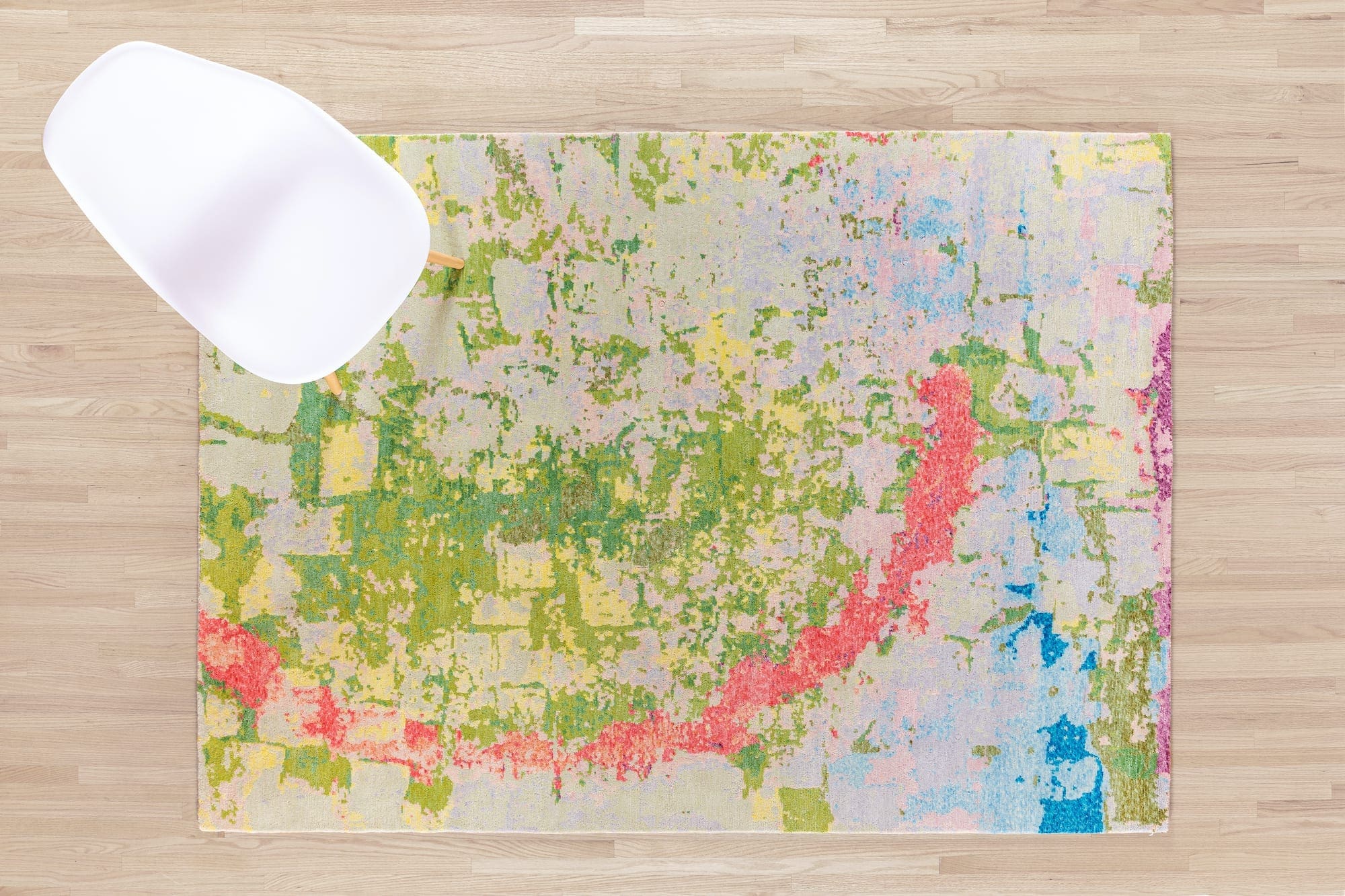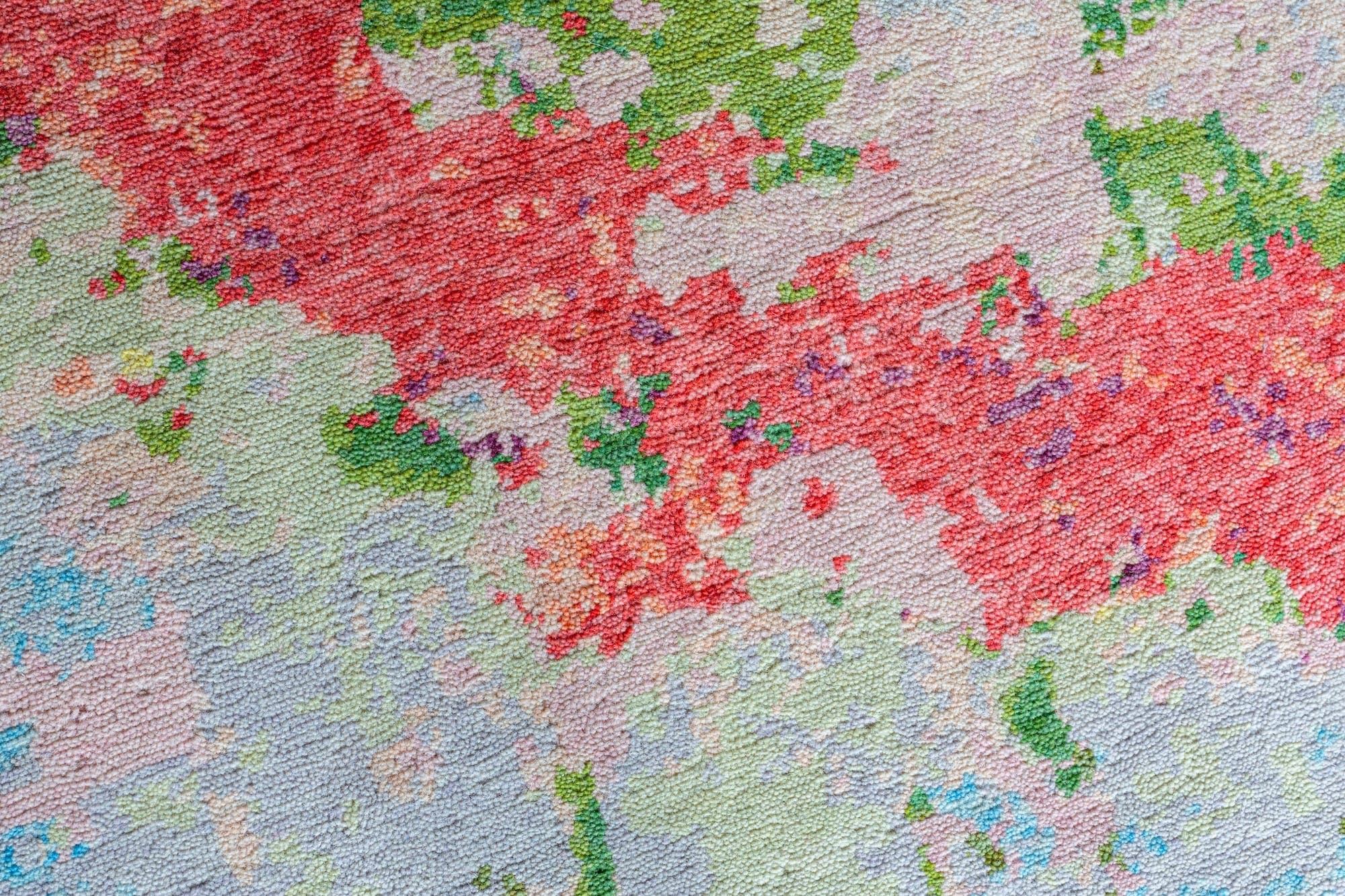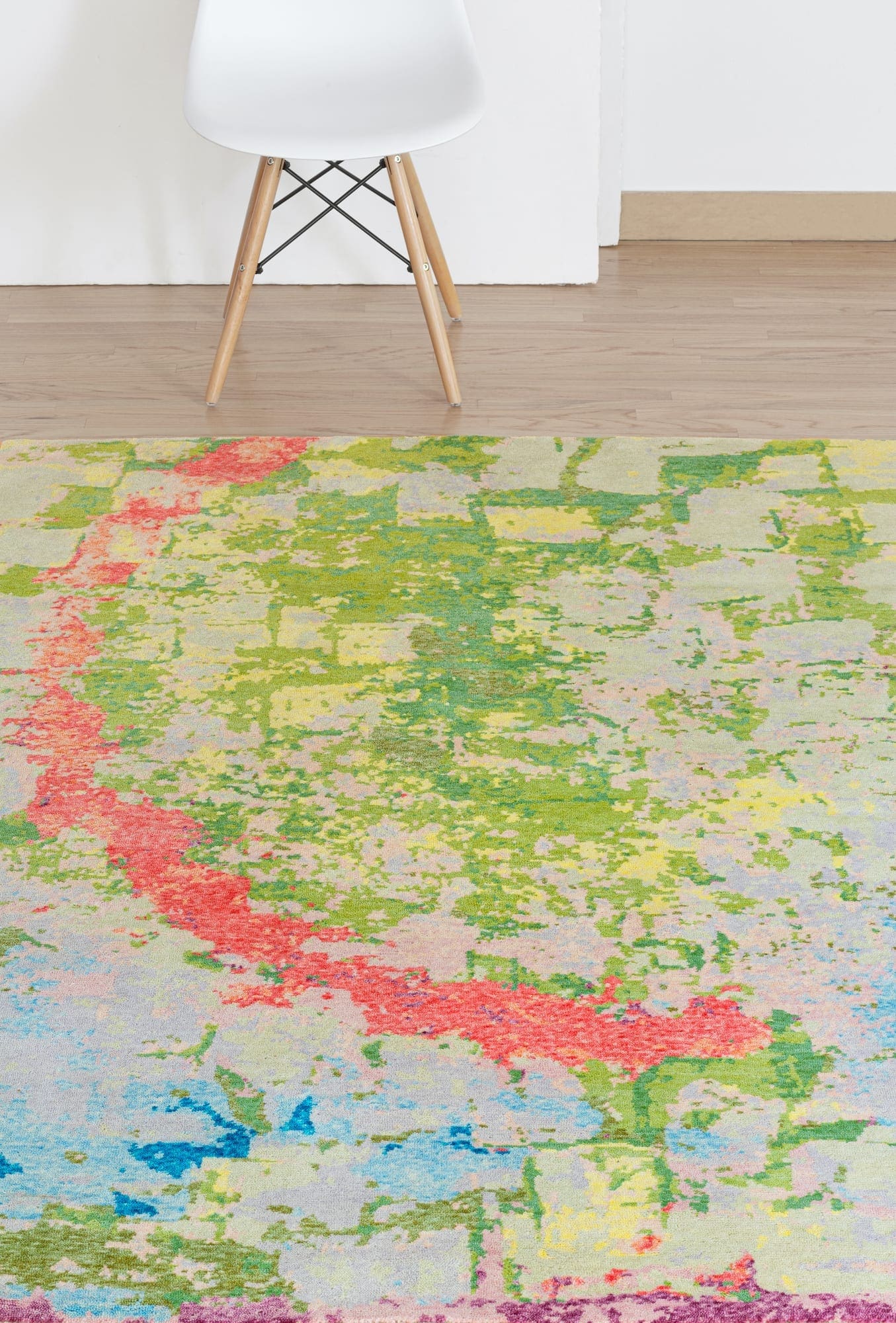 Sacha Jason Guyana Dreams

The artwork 'Sacha Jason Guyana Dreams is part of a series of large scale acrylic paintings completed by Bowling in 1989 that suggest landscapes.
"The title indicates that the painting relates to a visit Bowling made to Guyana with his son Sacha Jason in the spring of 1989. Bowling was born in Guyana in 1936 and emigrated to Britain in 1950. As Bowling explained in an interview with the art critic Mel Gooding, this was the first time Sacha Jason visited his father's birthplace. Standing at the edge of the Demerara estuary in the Guyanese capital of Georgetown, looking out over the Atlantic Ocean, Bowling asked his son 'to look over the sea wall to see whether what he could see had any connection with my painting' (Gooding 2011, p. 115).
Bowling recalled that his son had recognised in 'this heat haze where everything looks flat, and with very little depth, what I had been trying to do with my art … There it was, visible to any eye' (Gooding 2011, p. 115).
According to Bowling, the painting functions as a 'record of [that] moment of realisation and confirmation' (Gooding 2011, p. 115)."
Source: Mel Gooding, Frank Bowling, London 2011, pp.114–15 Via The Tate Website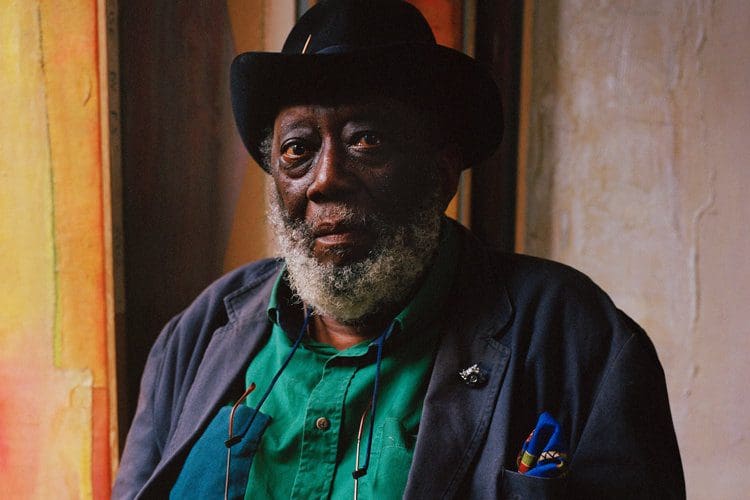 FRANK BOWLING OBE, RA
Frank Bowling OBE RA (b. Guyana, 1934) moved to London in 1953, where his artistic career started shortly after his arrival at the Royal College of Art (1959 – 62). Bowling began as a figurative painter incorporating personal and political subject matter, before moving to New York in 1966, where he made a decisive turn towards abstraction. In this career-defining moment, he developed a process-based practice – initially one committed to formalism, exploring the nature and possibilities of paint. Through his monumental colour field paintings, he cemented himself in the competitive New York scene.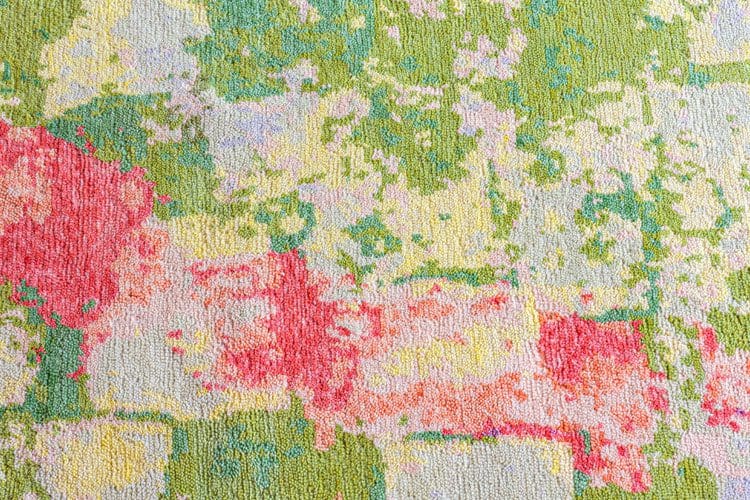 HALES
Founded by Paul Hedge and Paul Maslin over 20 years ago, HALES Gallery opened in 1992 as a contemporary art space in Deptford, South London. In 2004 HALES Gallery moved to the Tea Building, a dynamic and creative hub in London's East End on the border of Shoreditch and the business district. In February 2016 Hales opened a by-appointment office and viewing room in New York's Lower East side district, which as of September 2017 became the 'HALES Project Room', a space dedicated to hosting focused exhibitions that highlight specific artist projects and dialogues. In October 2018, Hales Gallery opened a new primary New York location in Chelsea, Manhattan – continuing the gallery's meaningful commitment to North America. Complementing the gallery's presence in London, Hales New York is committed to offering its international, cross- generational roster of artists a greater platform to showcase their work, as well as welcoming new figures to the programme.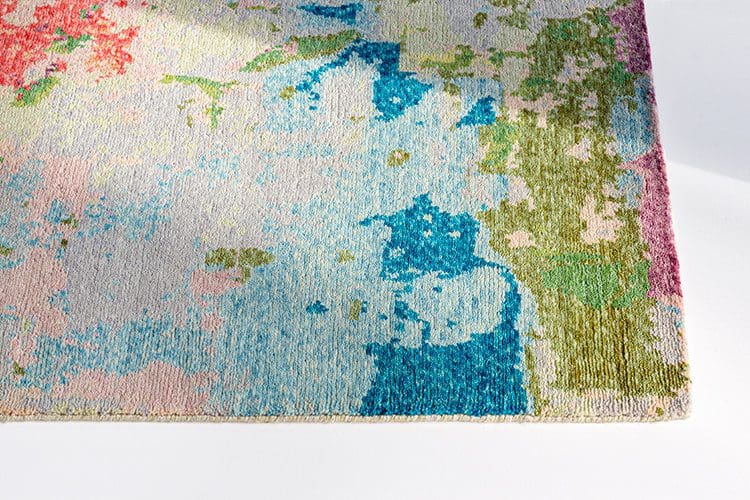 ODABASHIAN
Established in 1921 Odabashian is the one of the oldest luxury rug manufacturers in the Americas. Today it's mission is to push traditional techniques into new territories via collaborations with some of the world's leading creatives. Odabashian rugs are characterised by evocative aesthetics, innovative thinking and deep storytelling brought to life with flawless production.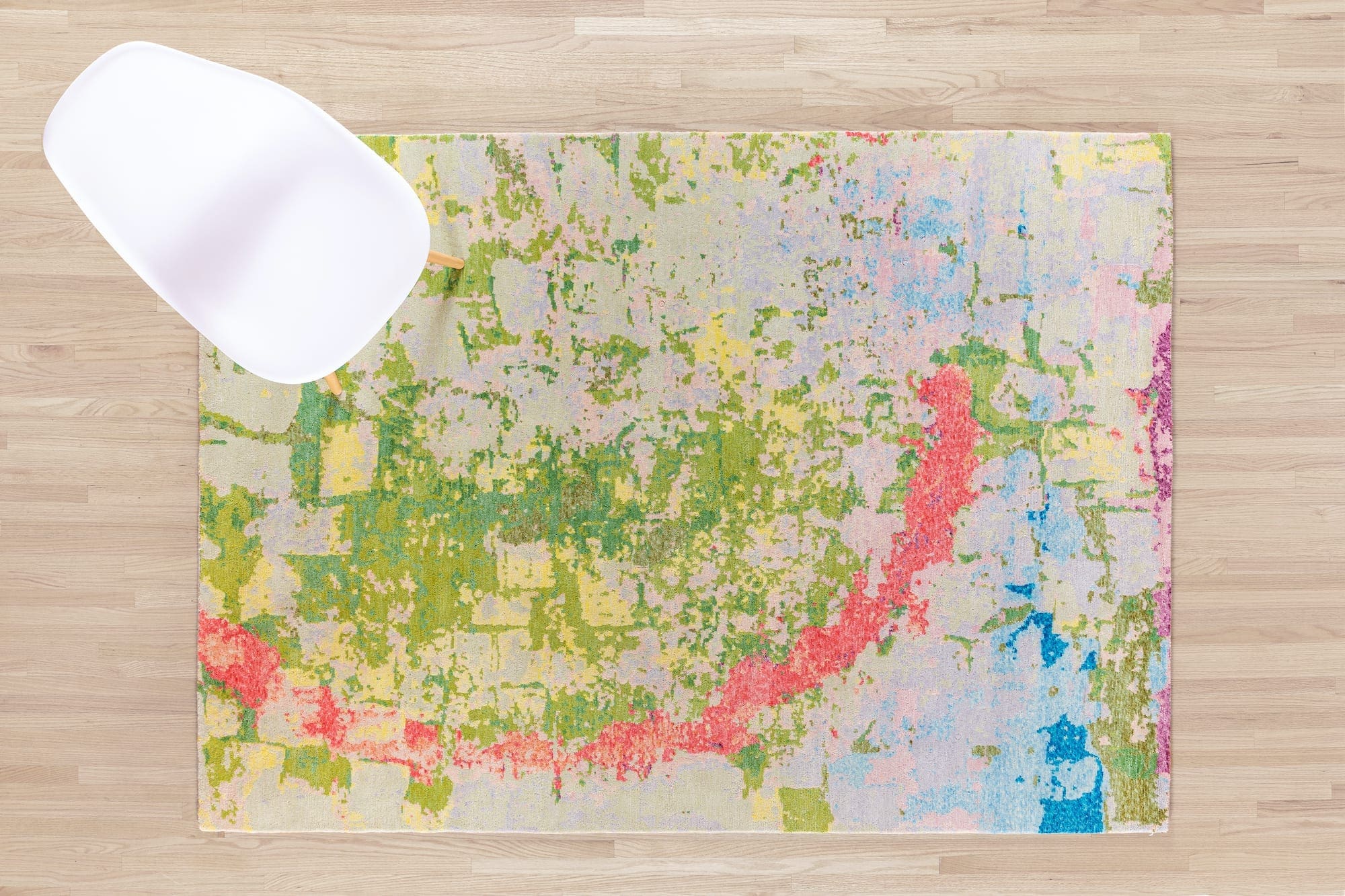 Sacha Jason Guyana Dreams
Hand-spun New Zealand Wool and Silk