Our collaboration with Omar Rodriguez-Graham "La Caída de Artemisa" references the baroque painting "Il Sacrificio di Ifigenia – The Sacrifice of Ifigenia" by Gianbattista Tiepolo. The circular tapestry, commissioned by Arróniz Gallery is composed of four fragments of the negative space – in keeping with his paintings.
"Working with the Odabashian team was very easy and we achieved a spectacular result together." – Omar Rodriguez-Graham.
Vivid colors, expressive forms and fine detailing make for captivating design that is nothing short of extraordinary. The design pushed our highly skilled artisans into new levels of precision and color shifts.
"La Caída de Artemisa" is woven in premium New Zealand wool with a cotton weft using the classical Gobelin technique. It has a diameter of 79 inches.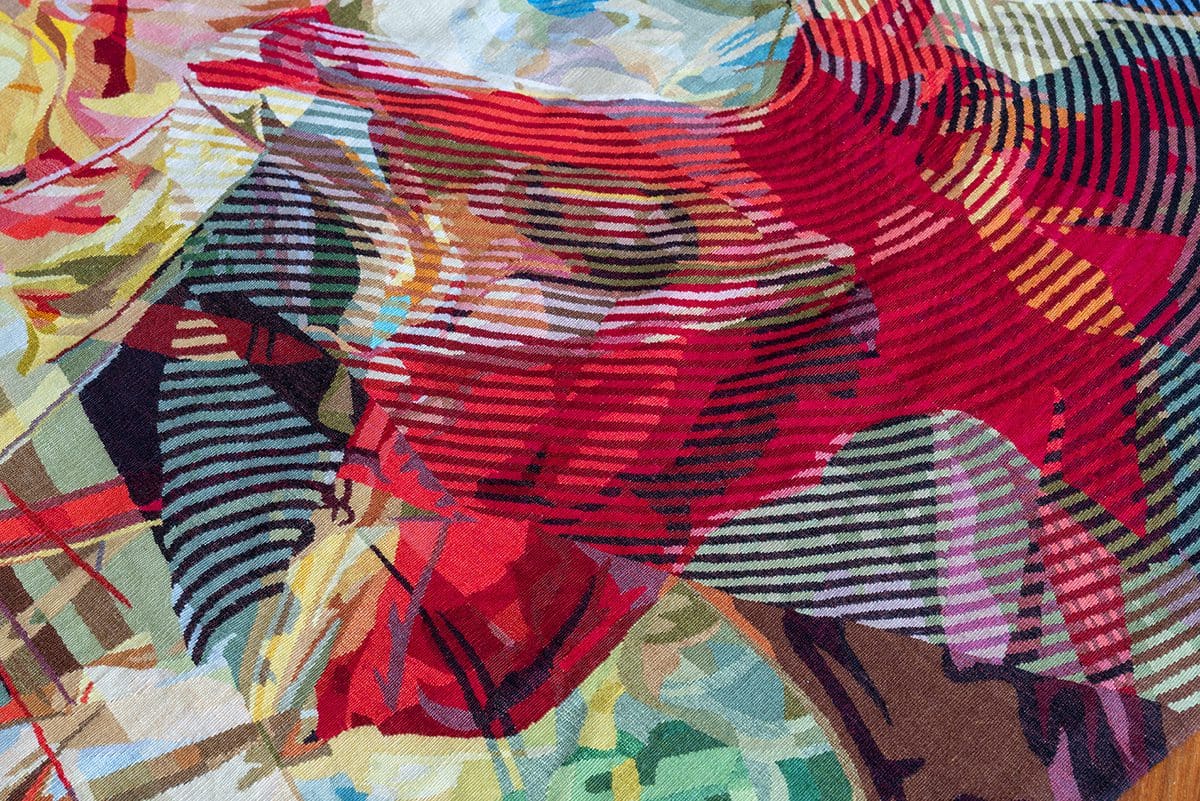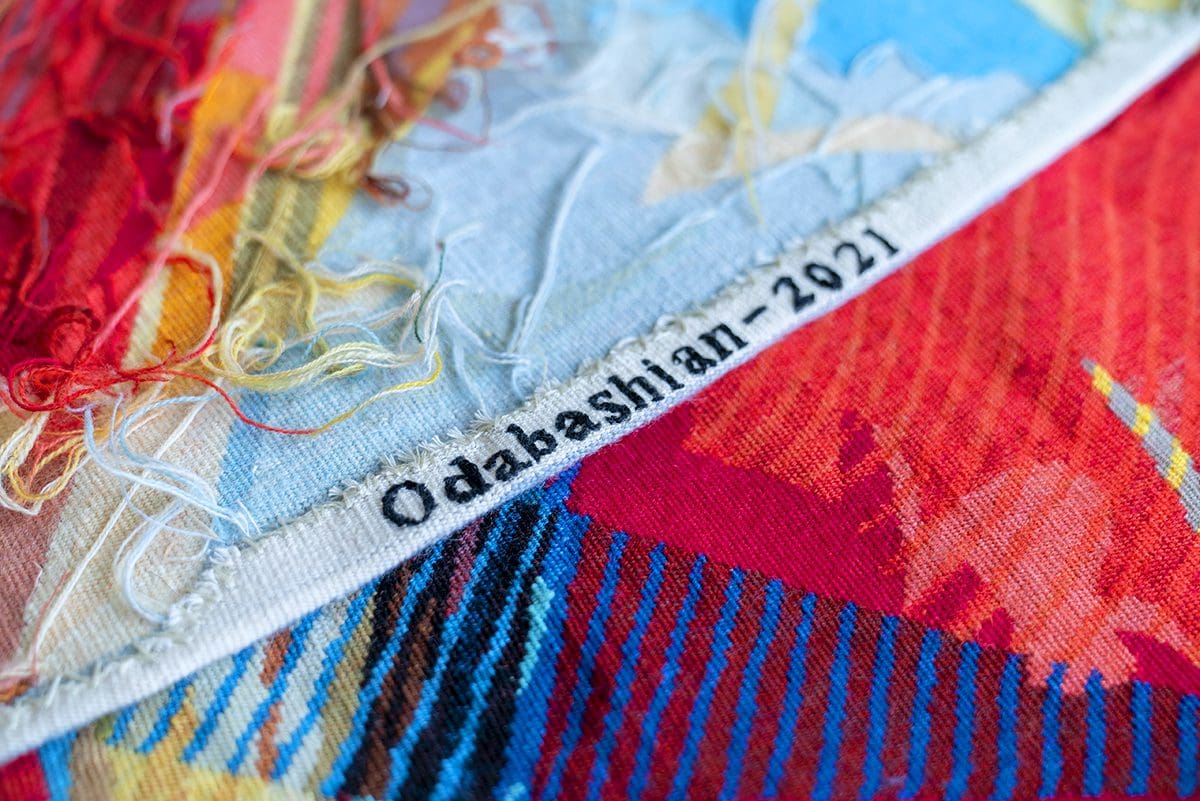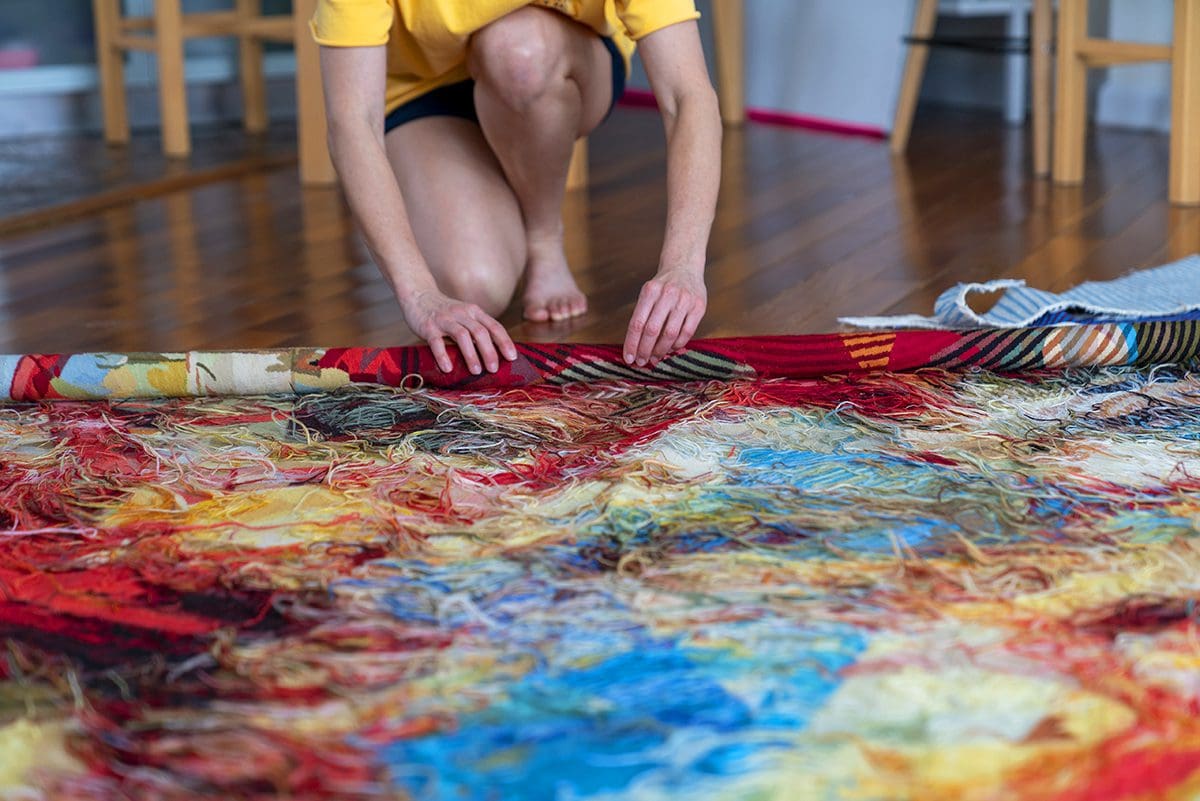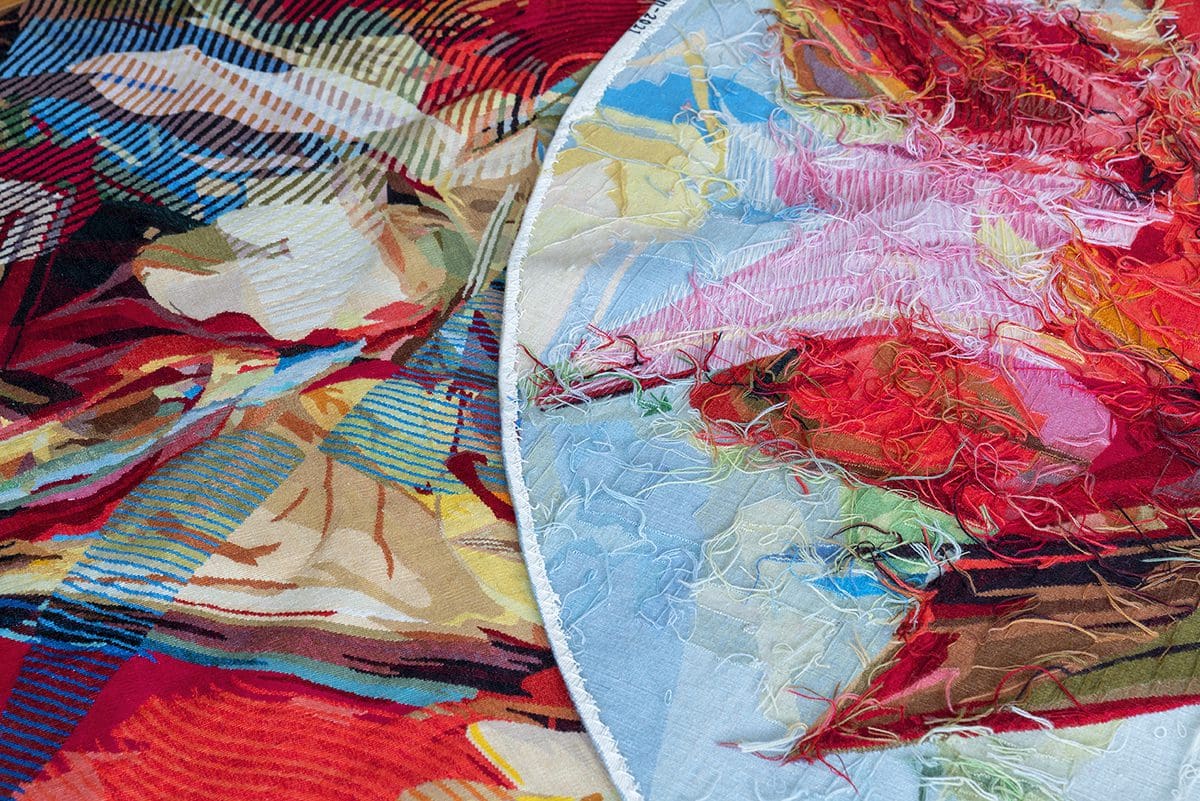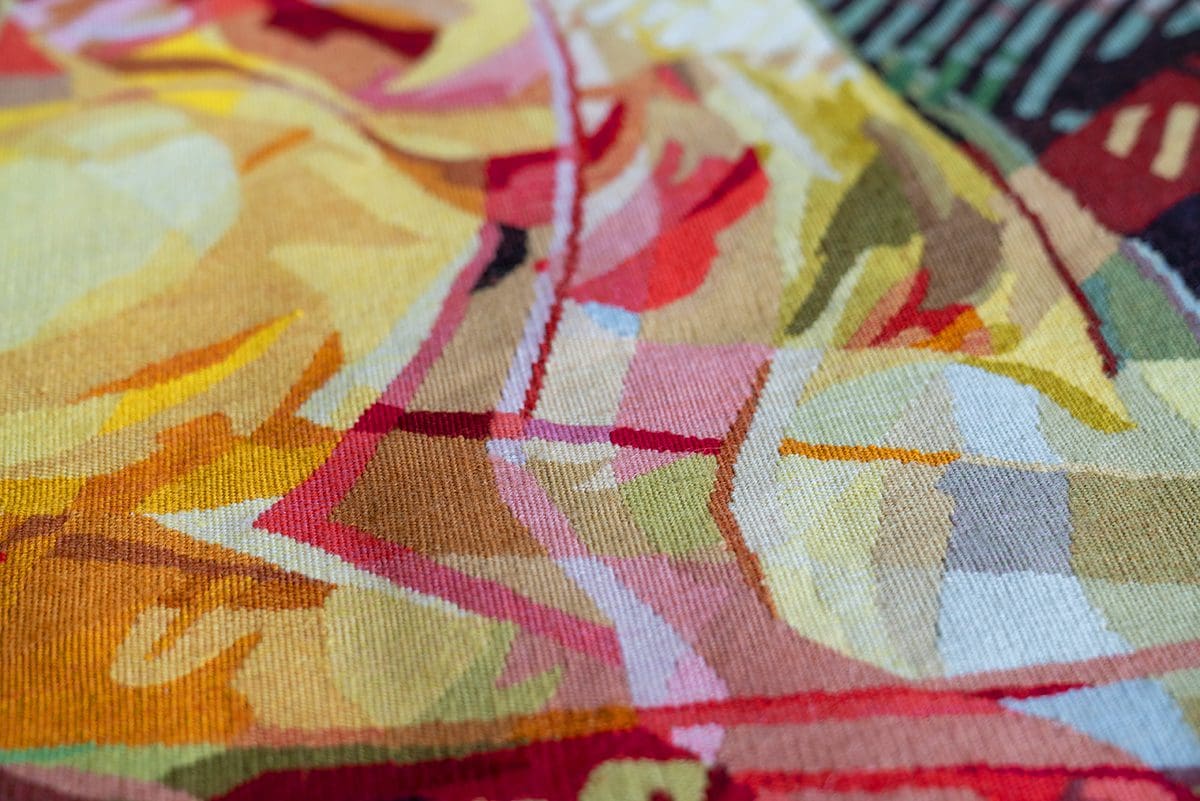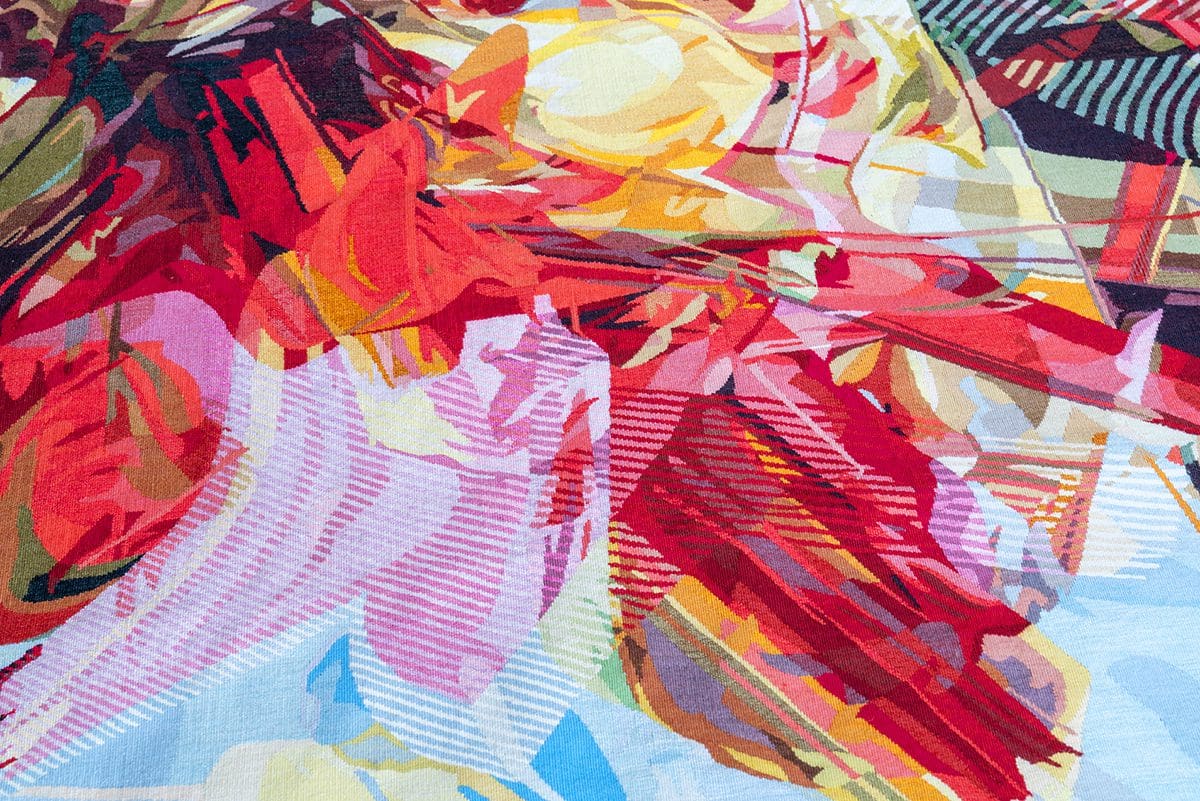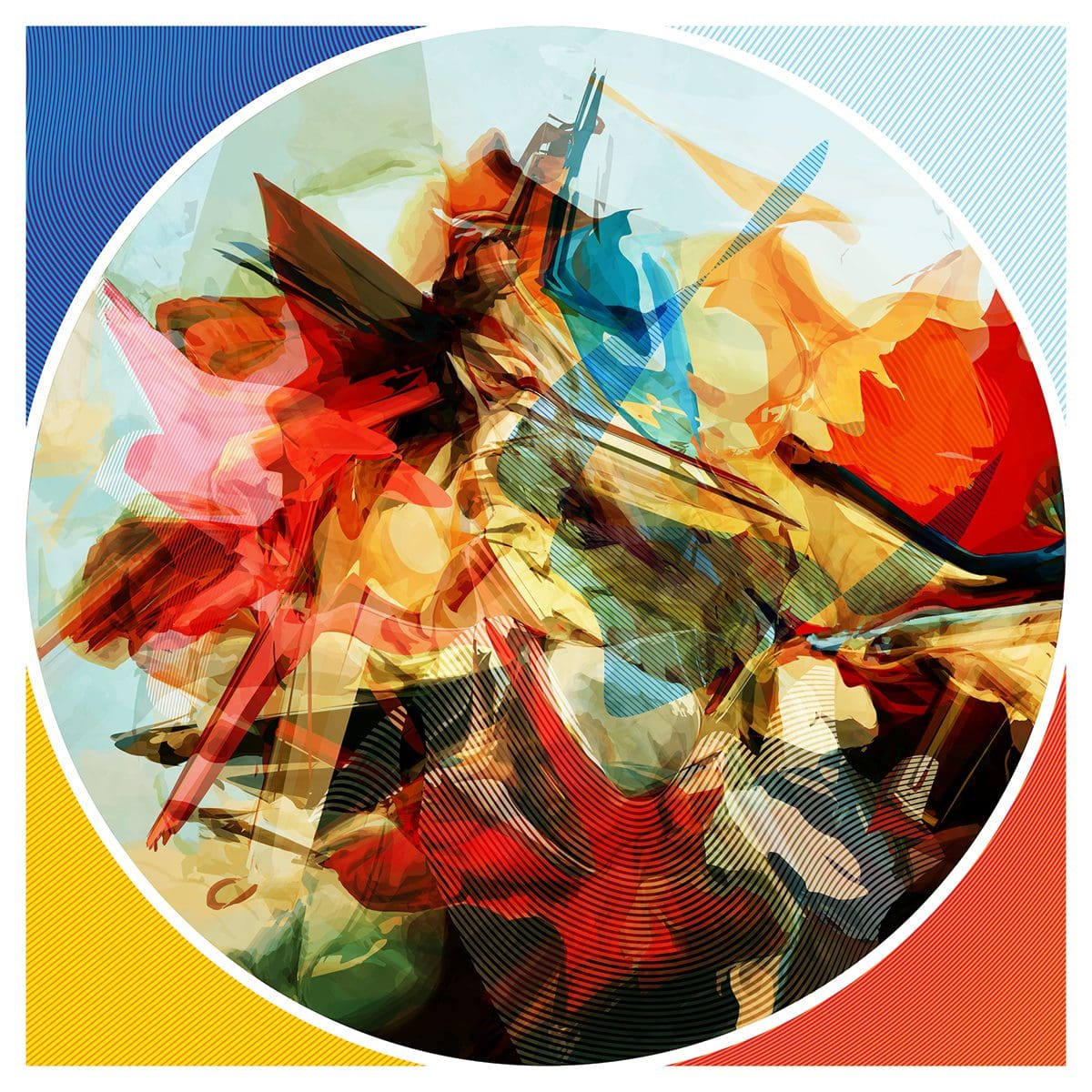 La Caída de Artemisa
Premium New Zealand wool with premium cotton weft