We are proud to present our new collection, "Odyssey," three new rugs that explore the visual language of space. This is an open ended edition of rugs that weaves together ancient and cutting edge technologies.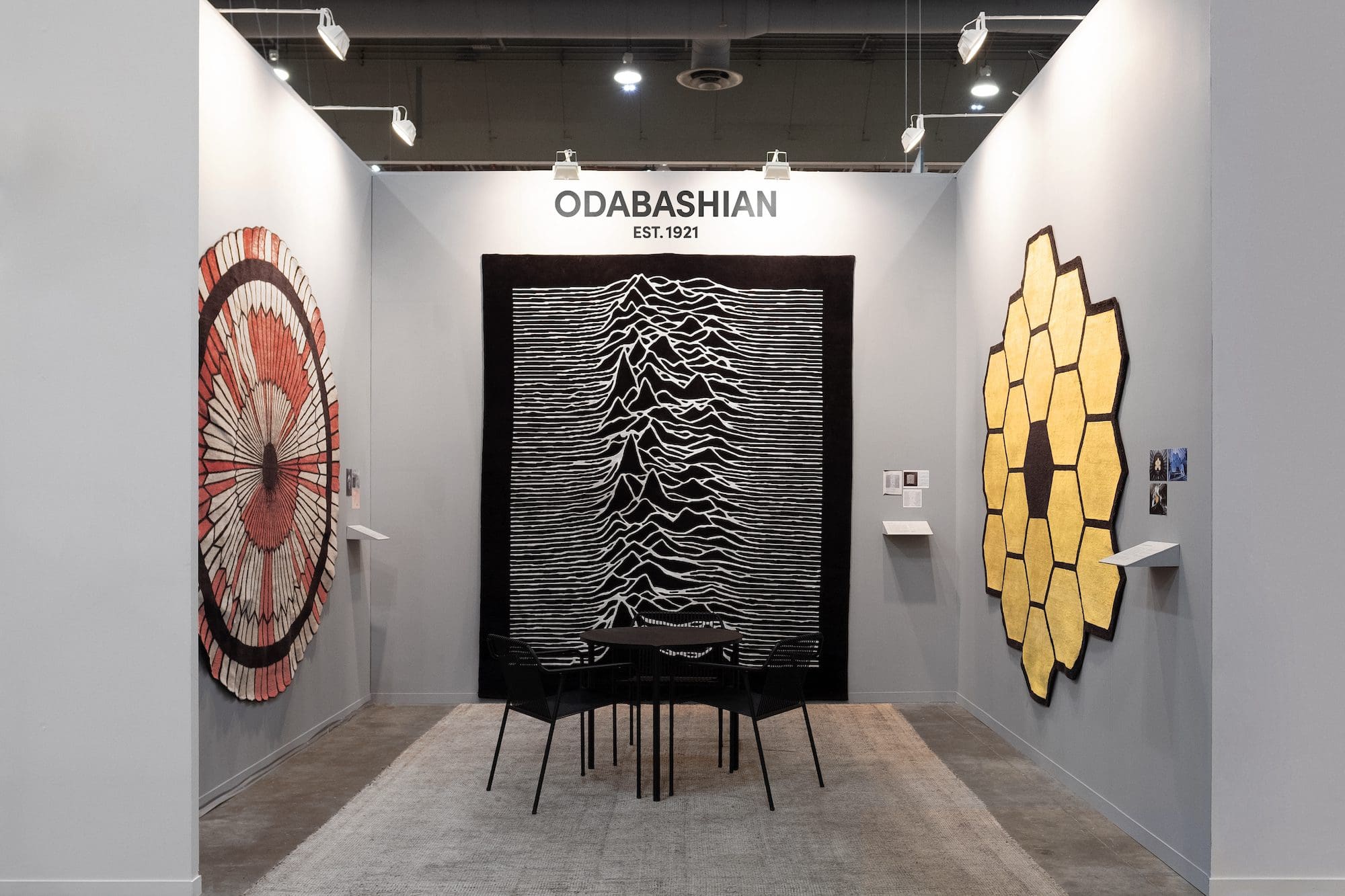 "This collection was born when we learned about the remarkable woven parachute used to land NASA's Perseverance Rover on Mars. From there, our fascination with space exploration and science inspired us to produce two more designs: CP1919 and James Webb Mirror serving as the inspiration." – Jaime Odabachian, Odabashian custodian.
The exhibition of the pieces took place at Mexico City's most important trade show during Art Week Mexico, from February 8th to the 12th. It was the first edition since 2020, due to the hiatus of the pandemic that paralyzed the world. The edition had the biggest assistance since its beginning as we know it, in 2004, with an assistance record of 77,000 visitors in one weekend. 216 exhibitors from 29 countries presented pieces of contemporary and modern art, design, antiques and photography.
An open edition rug that bridges humankind's most ancient weaving method with one of today's most technologically advanced fabrics. When NASA's Perseverance Rover landed on Mars in 2021, keen-eyed enthusiasts across the globe quickly began decoding the pattern on its parachute. It was discovered to read "dare mighty things," alluding to a famous speech by American president Teddy Roosevelt in 1899. The high- tech woven fabric used to make the parachute was produced in the UK; it took over 15 years to develop and is described as "the lightest, strongest, and most heat-resilient parachute fabric" in existence. In tribute to its extraordinary technical weaving achievements, we created a hand knotted rug produced in India by some of our most highly skilled weavers.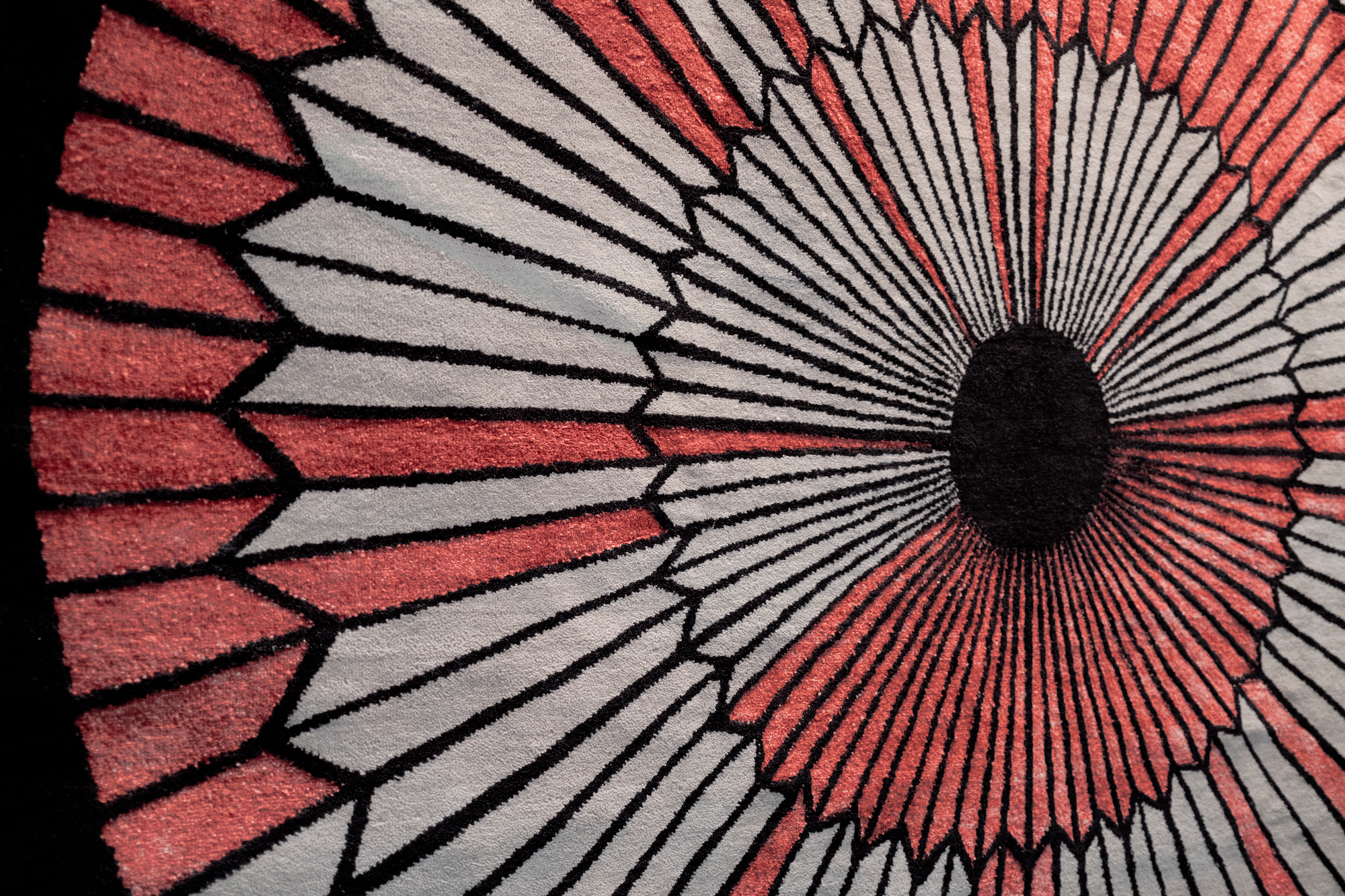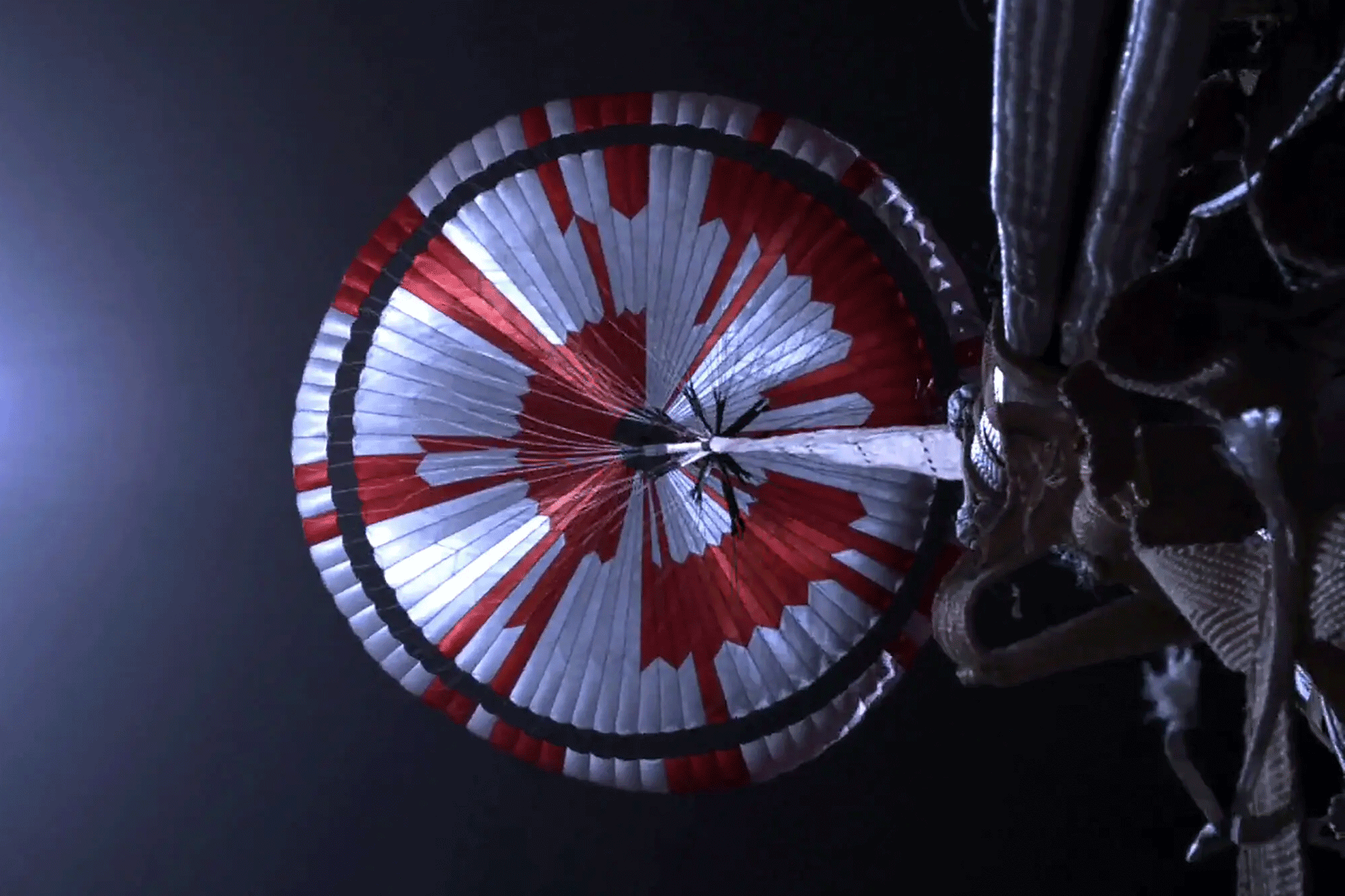 CP1919
While this graphic is cemented in music history as the cover image of Joy Division's 1979 album "Unknown Pleasures," its origin lies in the early study of pulsar stars and the plotting of their signals by scientists at Arecibo Radio Observatory in Puerto Rico in 1970. What you can see are "eighty successive periods of the first pulsar observed," a star known as CP1919 (Cambridge pulsar at 19 hours 19 minutes right ascension). For us, its connection to scientific research and music history makes it an irresistible image to explore in a classical Tibetan knot – one of the oldest known mediums where an image transpires from being plotted on a grid.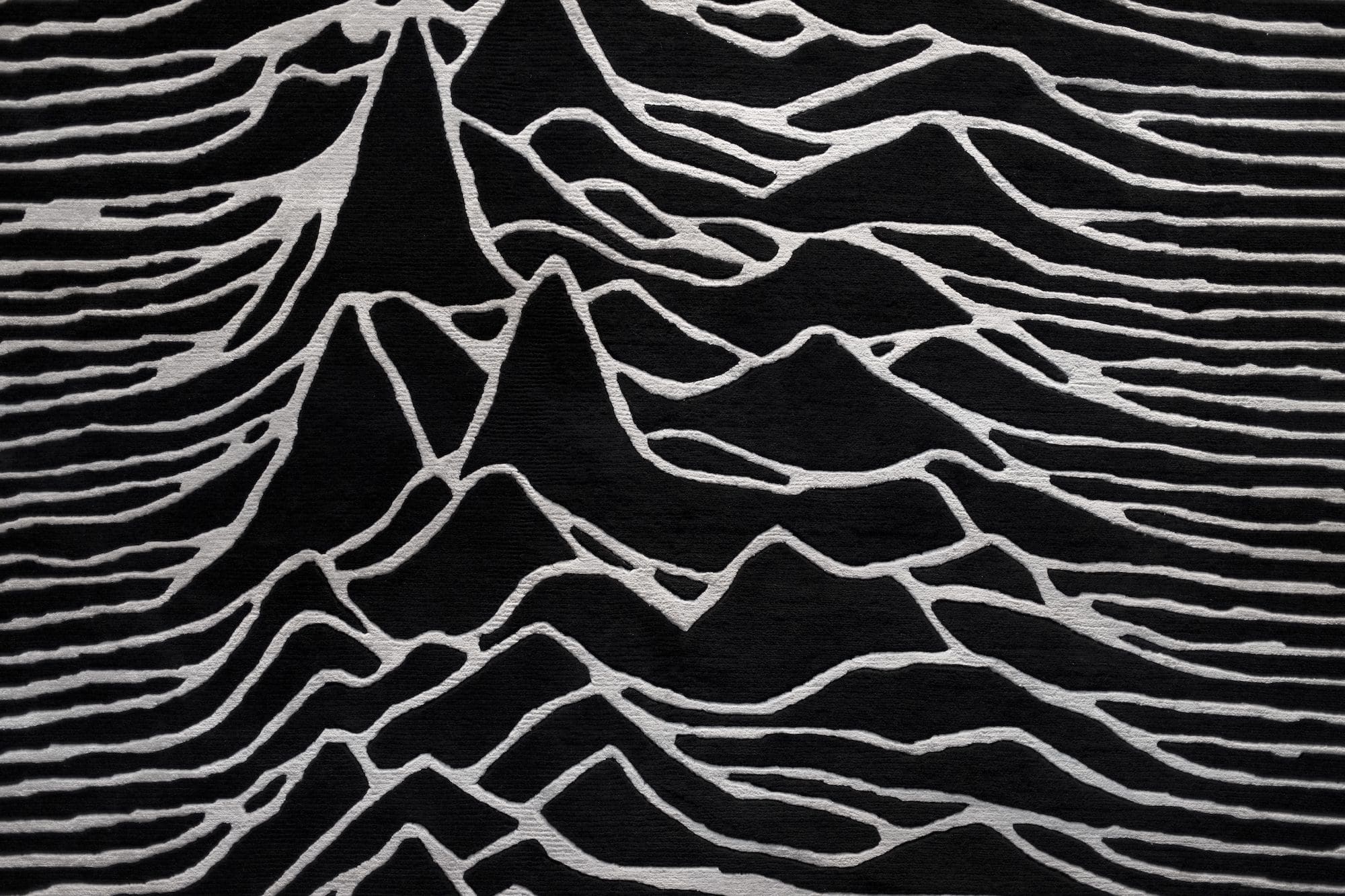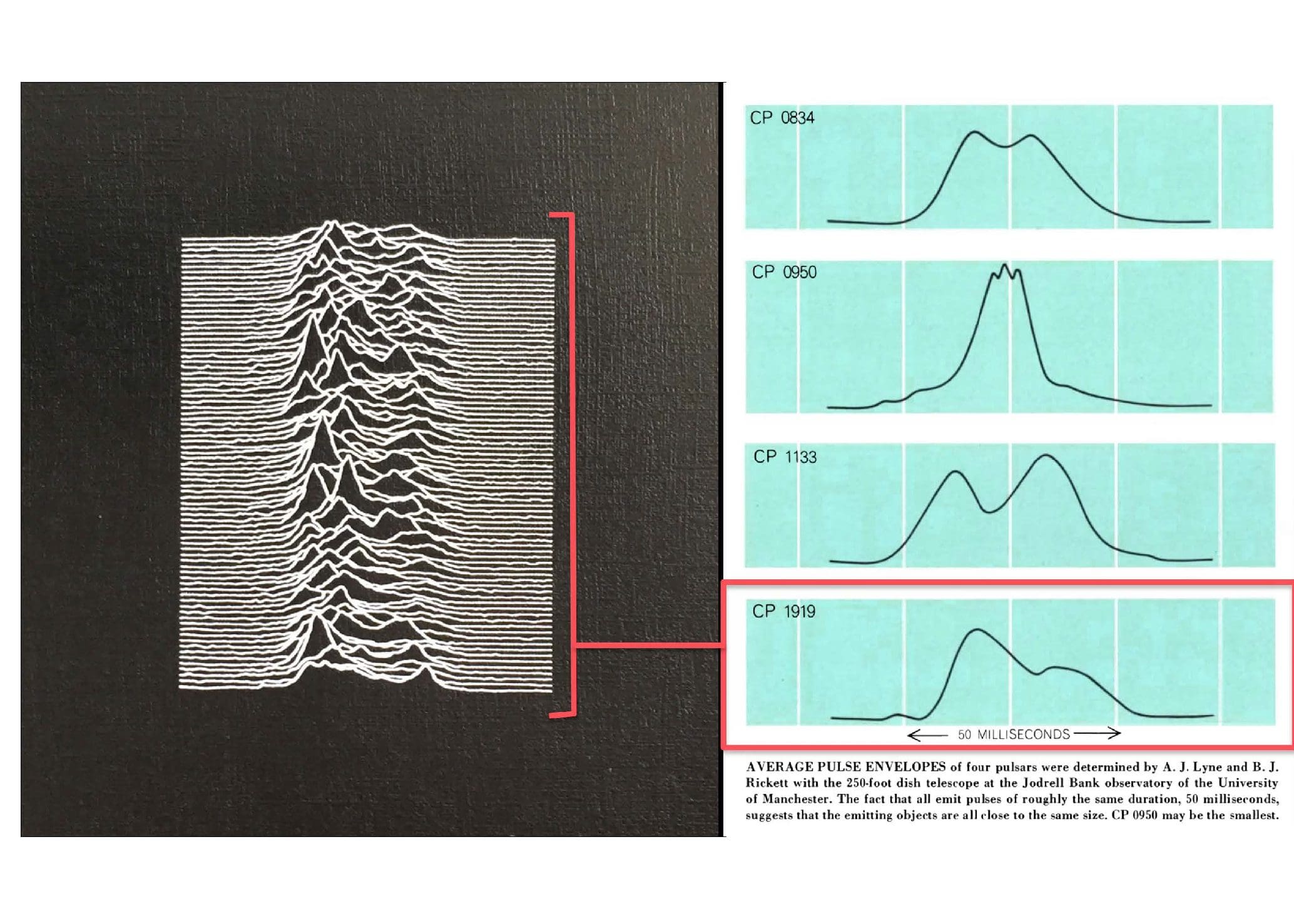 JAMES WEBB MIRROR
The James Webb Space Telescope launched on December 25, 2021. It is the largest, most powerful space telescope ever built; it uses 18 hexagonal mirrors that unfold in orbit to create a larger mirror that measures 6.5 meters in total. The beryllium mirrors have a thin layer of gold on their surface to reflect infrared light. The hexagonal shape allows for a roughly circular, segmented mirror and allows the segments to fit together without gaps. Our hand-woven rug in Persian knot, approximately 1:6 scale of the real telescope, is woven in homage to the impressive engineering achievements that the Webb Telescope demonstrates and the quest for knowledge of our universe that it embodies.