We are proud to announce our collaboration with Hales and the Estate of Anwar Jalal Shemza to release a limited-edition tapestry based on a now lost 1979 drawing by revered artist Anwar Jalal Shemza, "Birds in Flight".
"Birds in Flight" (1979) is characteristic of line drawing traditional to Pakistan. A style that Shemza had mastered at the Mayo School of Arts in Lahore but led to him failing many of his drawing exams at the Slade School of Fine Art in London, where his technique was misunderstood and rejected. In Shemza's remarkable "Birds in Flight" his pigeon motif is executed in elegant, sophisticated line. Pigeons were important to Shemza – as a young boy he kept homing pigeons on the roof in Lahore, where he often slept because of the heat. Once he lived in London, as an immigrant – if visitors came from abroad it was customary to visit the tourist hotspots like Trafalgar Square to feed the pigeons and take photographs.
The edition of 5 is made from 100% New Zealand wool in Gobelin style technique, and measures 4 x 5 feet (122 x 152 cm).
SALES
Sasha Gomeniuk: sashagomeniuk@halesgallery.com
PRESS
Hugo Vela: hugo@deduce.design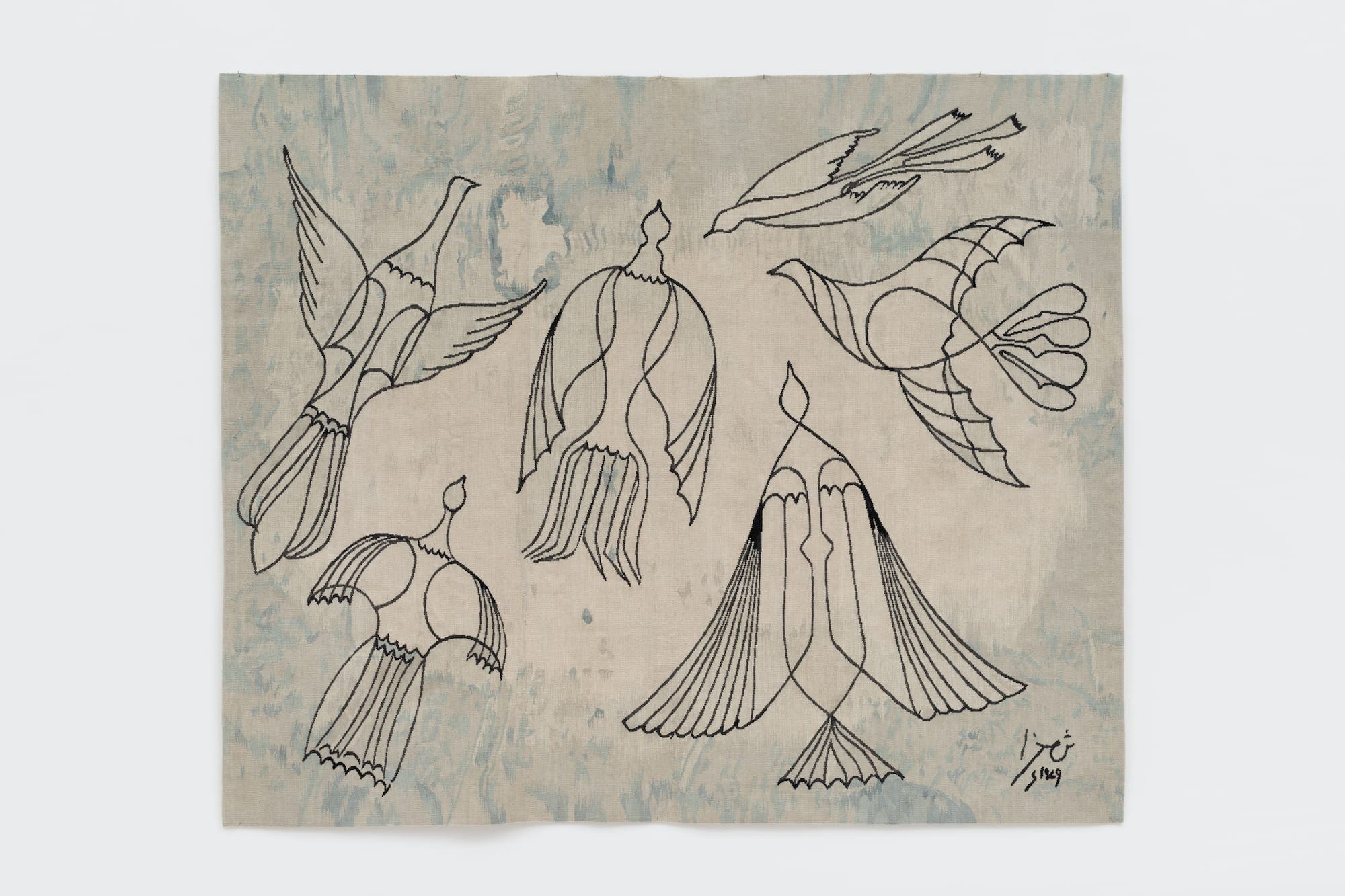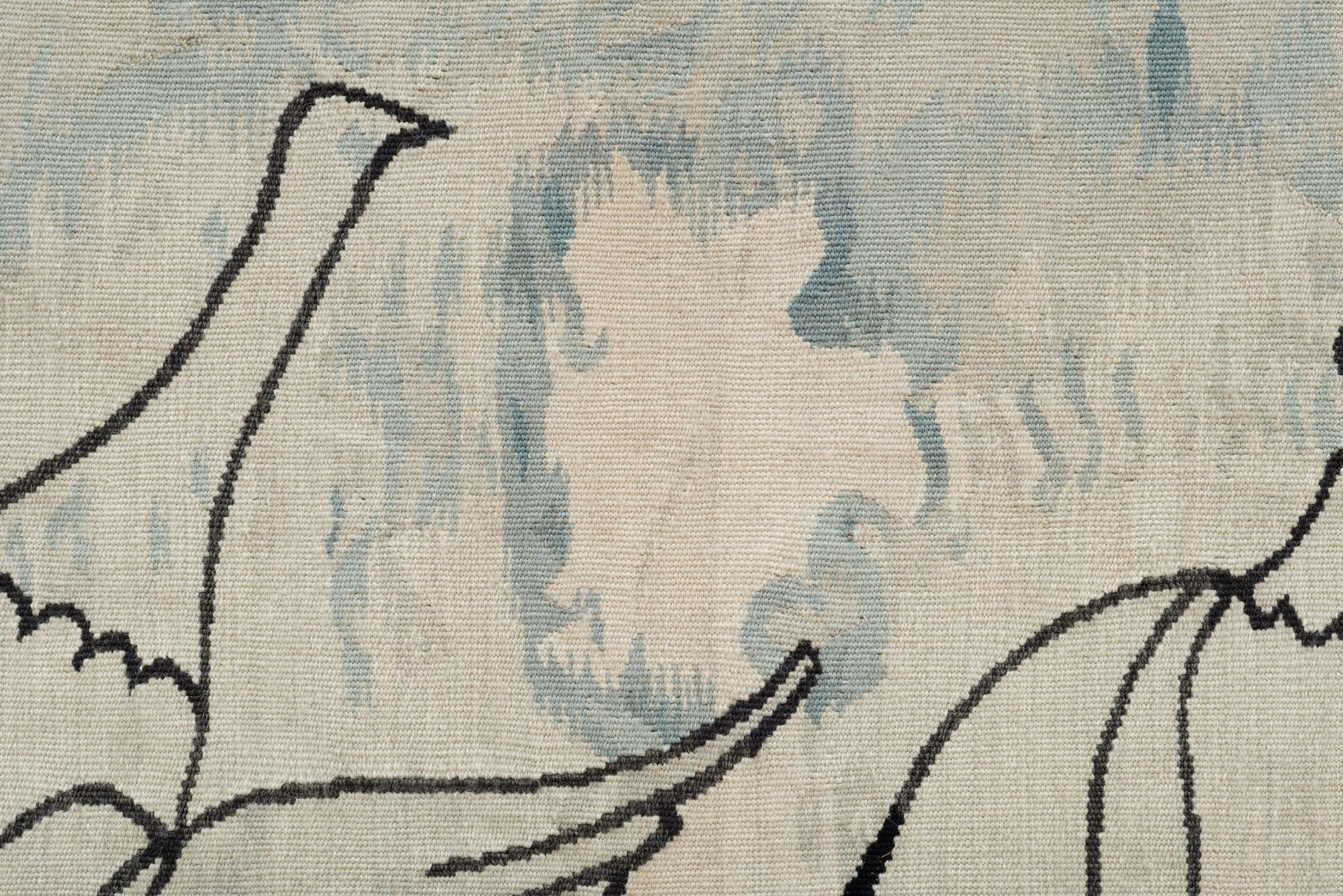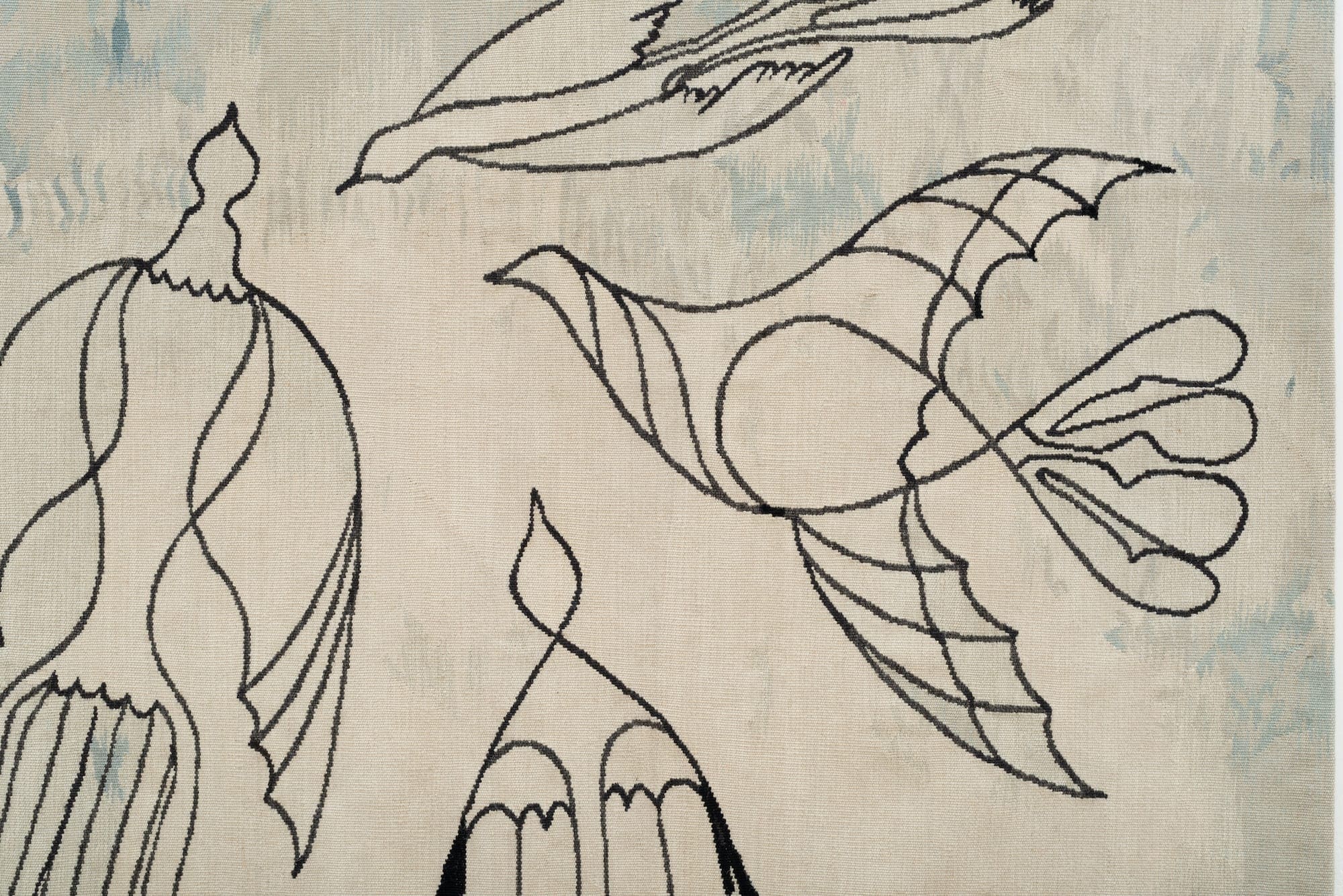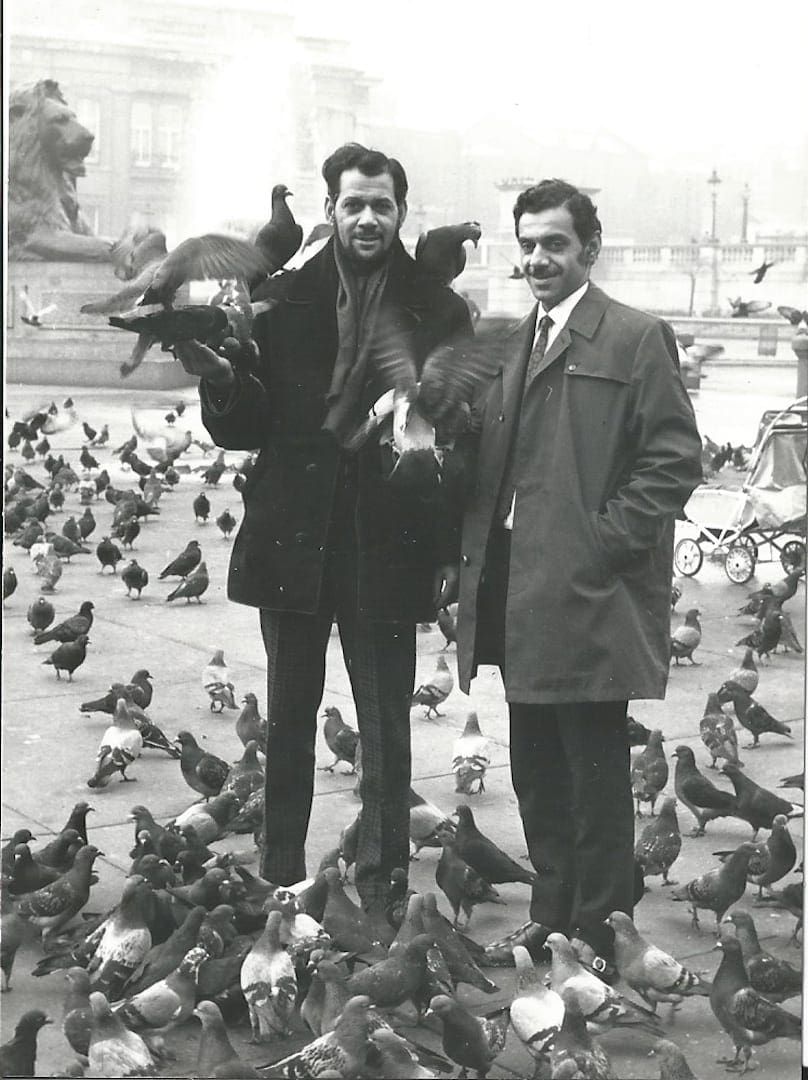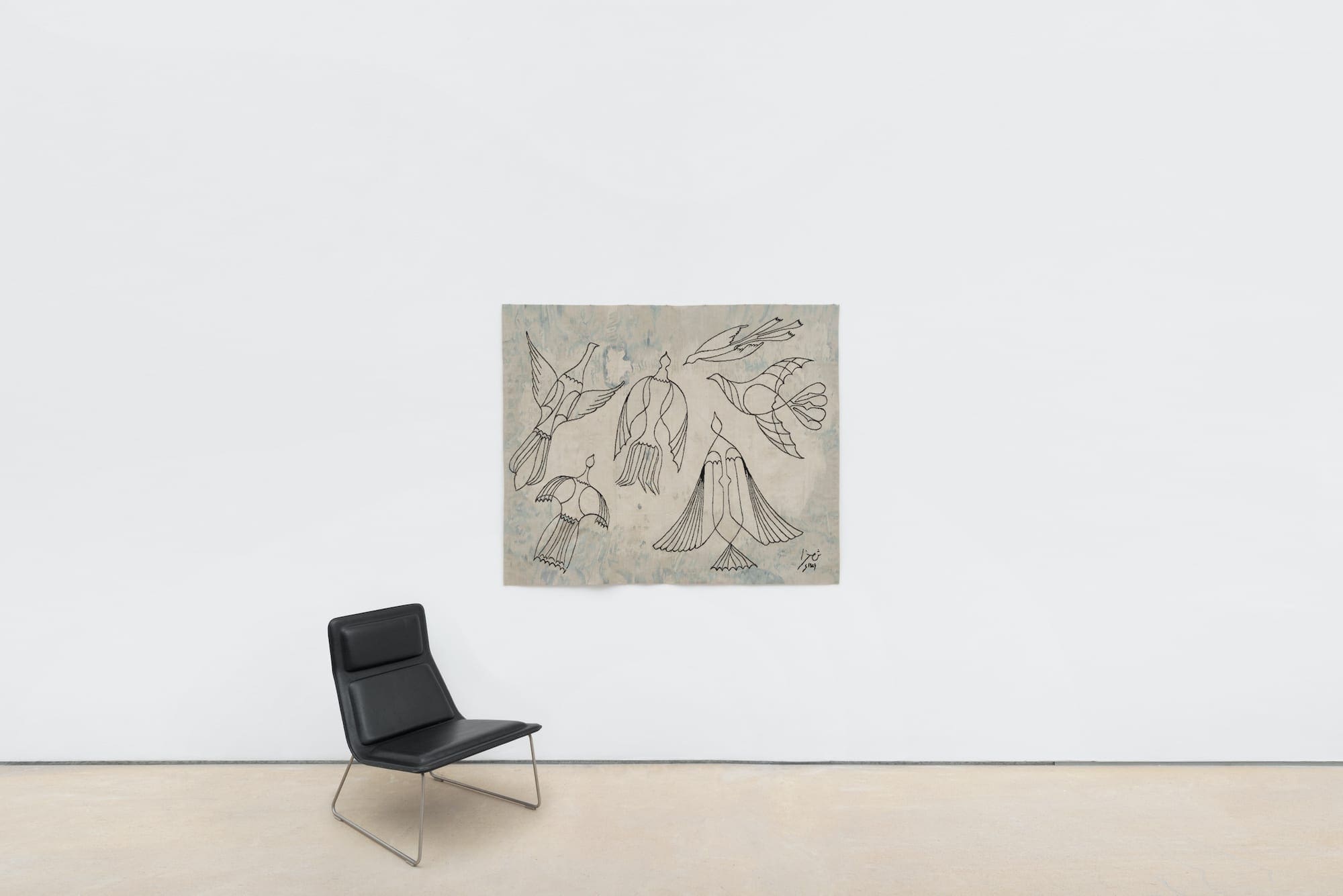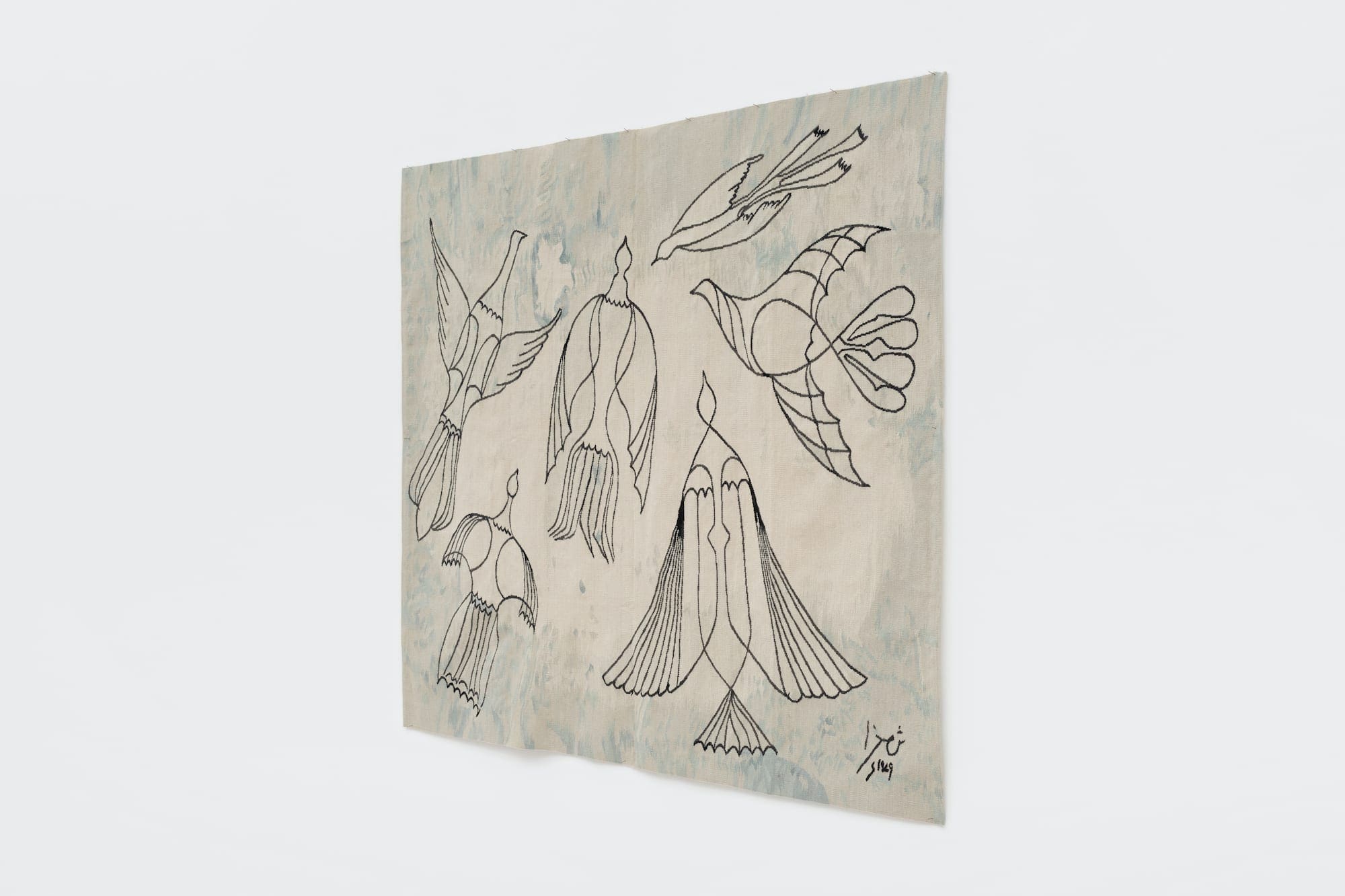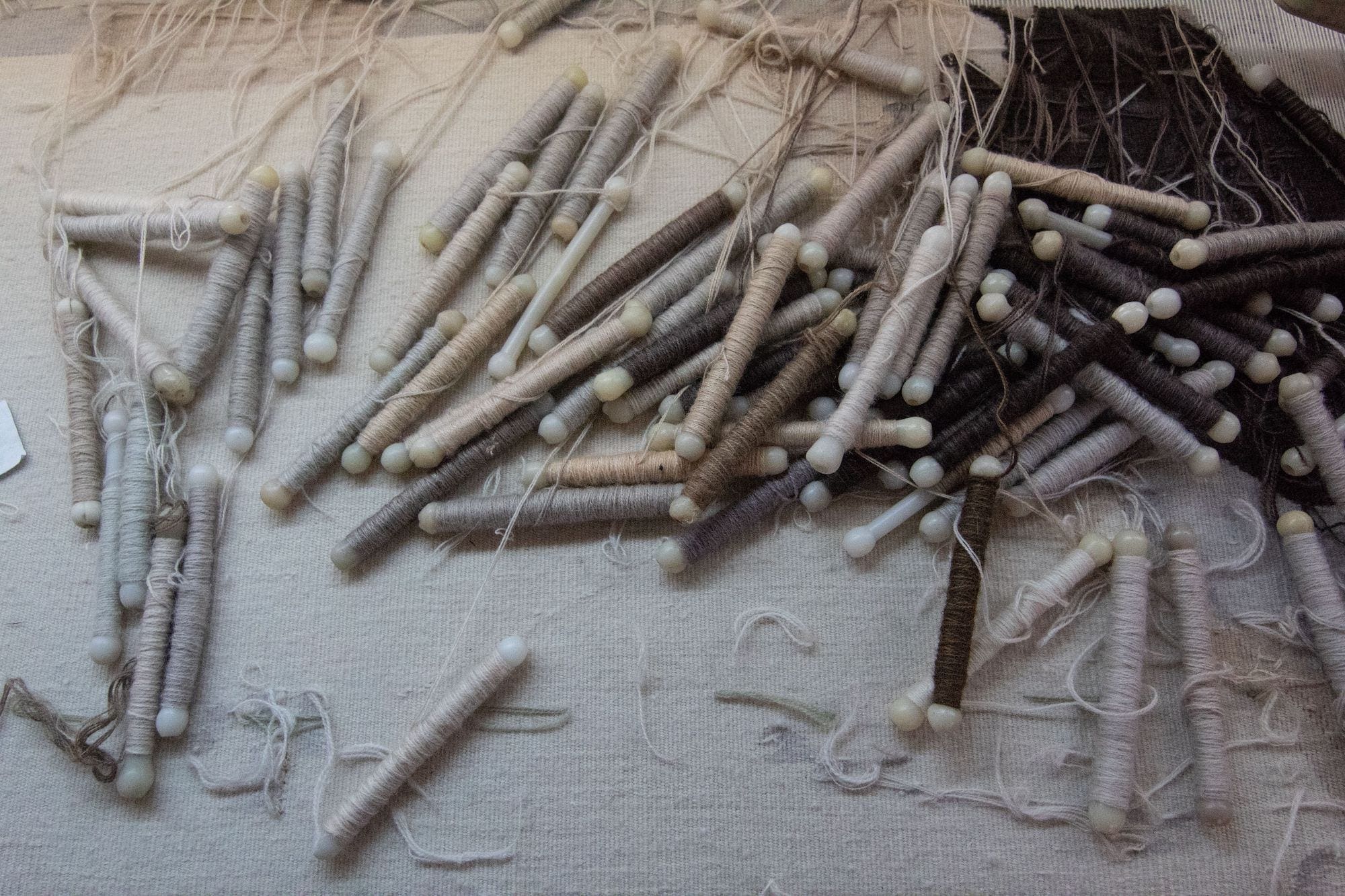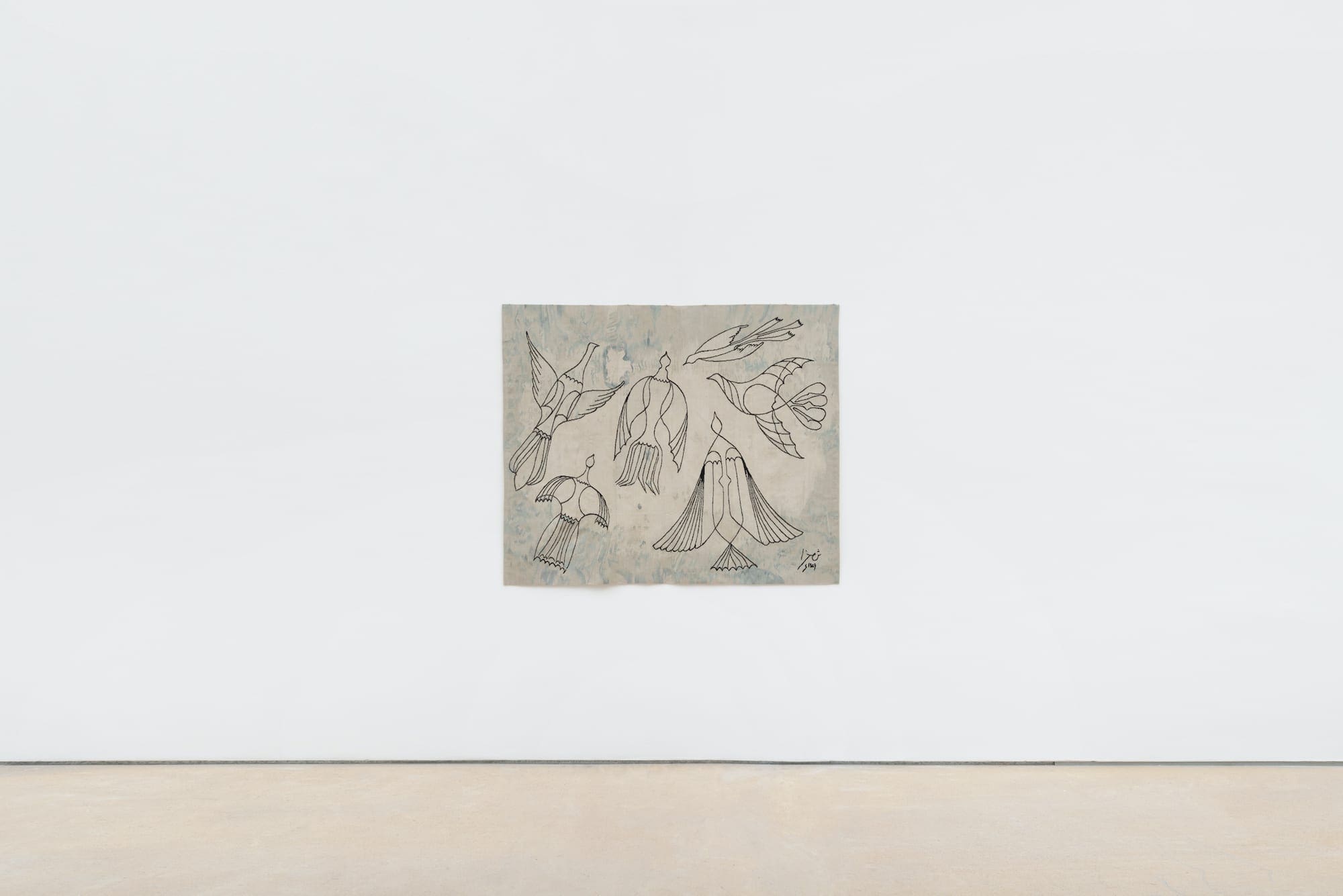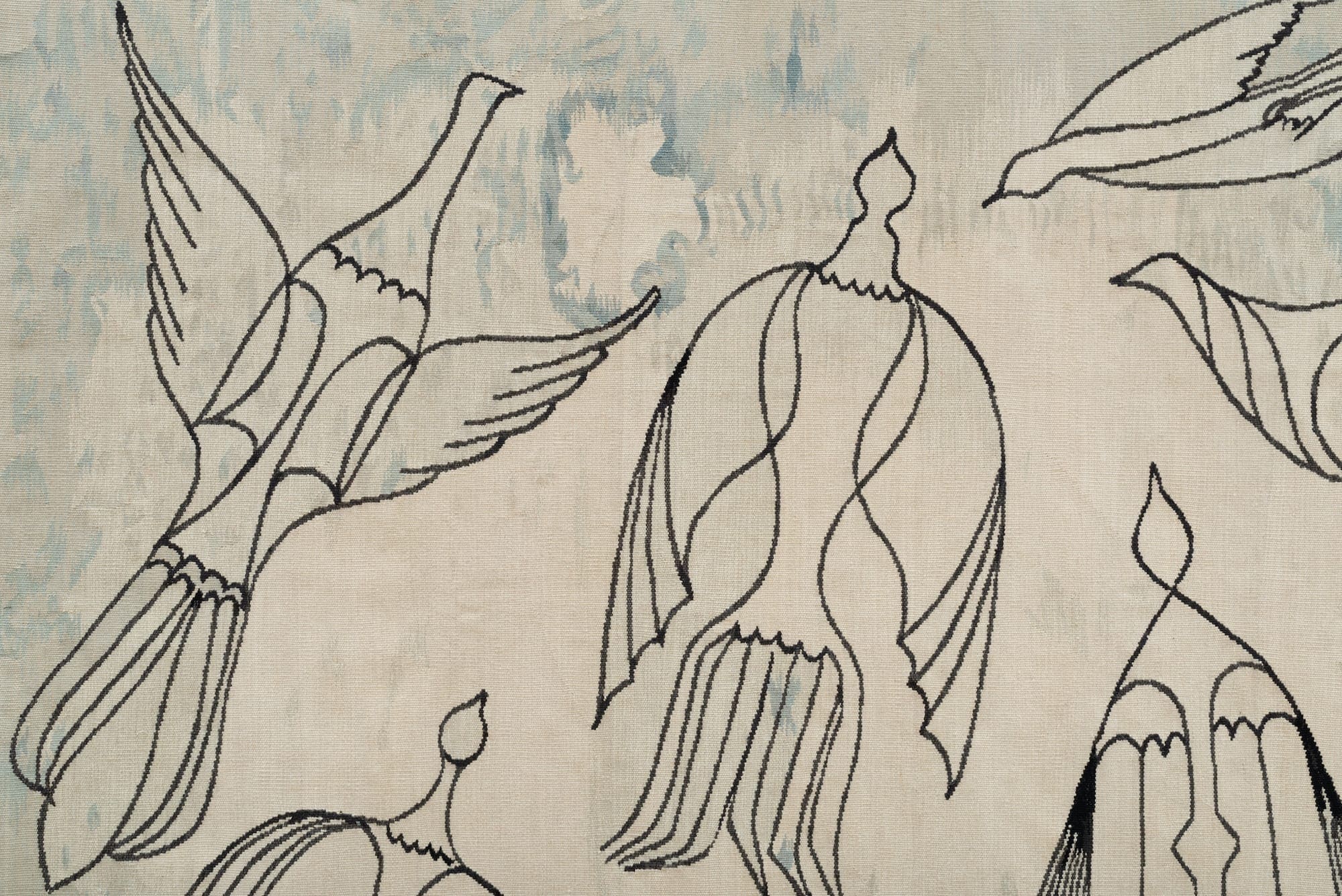 Birds in Flight
4 x 5 feet (122 x 152 cm)
Unavailable (Unique Pieces)