We recently collaborated with French artist Claire Tabouret to create a stunning tapestry for her exhibition at the ICA Miami. The tapestry, titled "Paysages d'intérieurs (vert)," the piece was woven in a Classic Agra Farsi Baff technique using New Zealand wool and silk. It features as part of the exhibition "Claire Tabouret: Au Bois d'Amour," which runs from May 5 to October 29, 2023.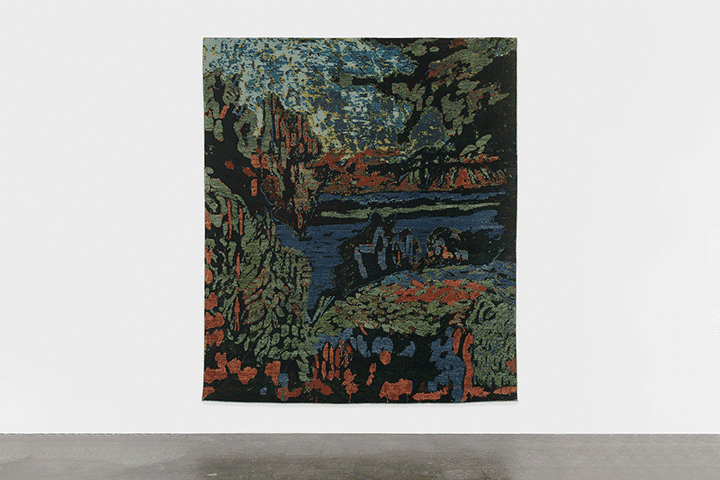 The translation of her painting into a tapestry was an intriguing process for Claire, allowing her to see how her art could be interpreted into a woven medium by someone else. Our experience with tapestry making was instrumental in guiding the artist through the process and helping her to envision the overall texture and reflectivity of the tapestry.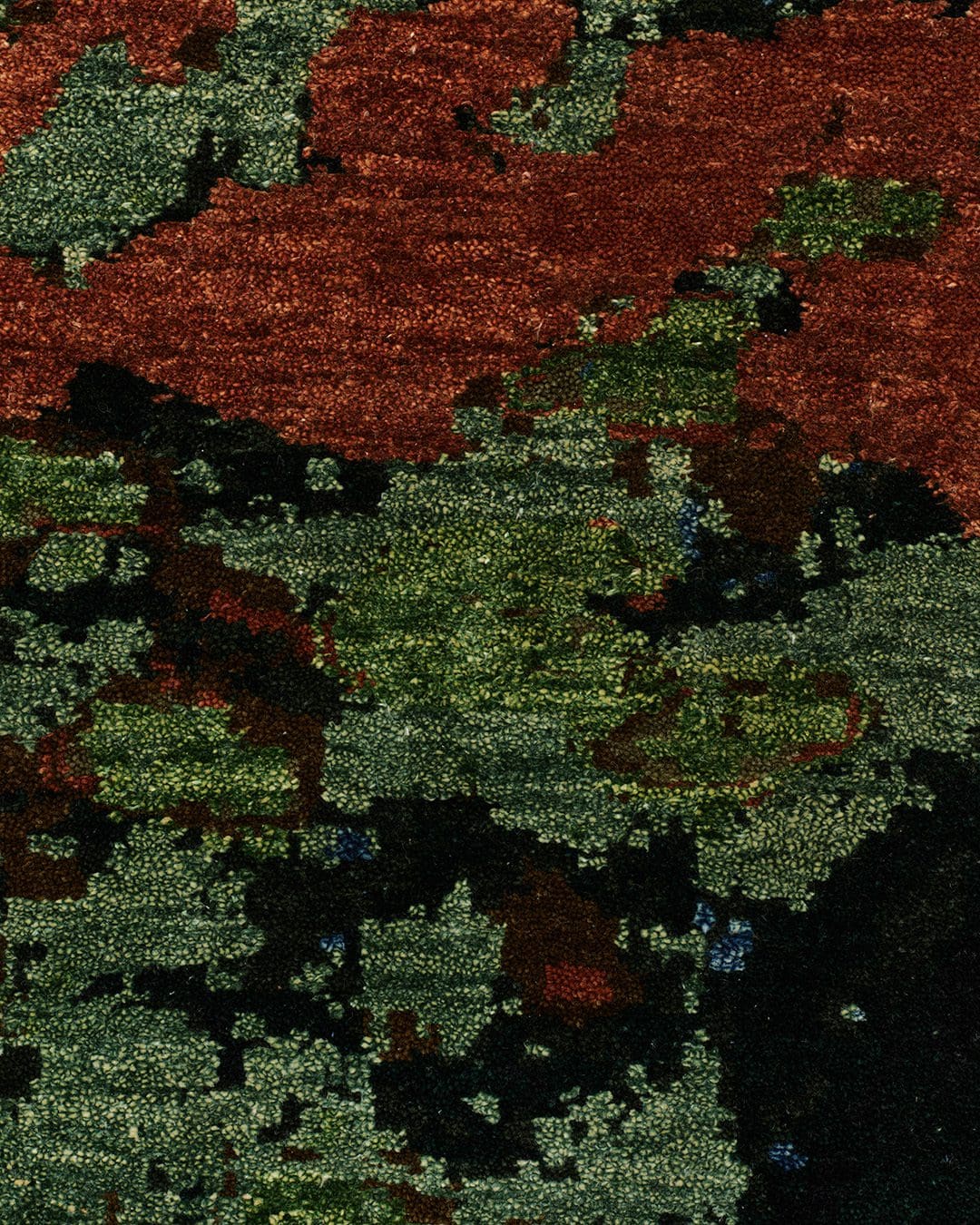 "Unrolling the work in the studio for the first time was exciting," she said. "Seeing it on the floor, walking around it and experiencing it from multiple angles felt super immersive. Then when we hung it on the wall to photograph it, it was like seeing an entirely new work."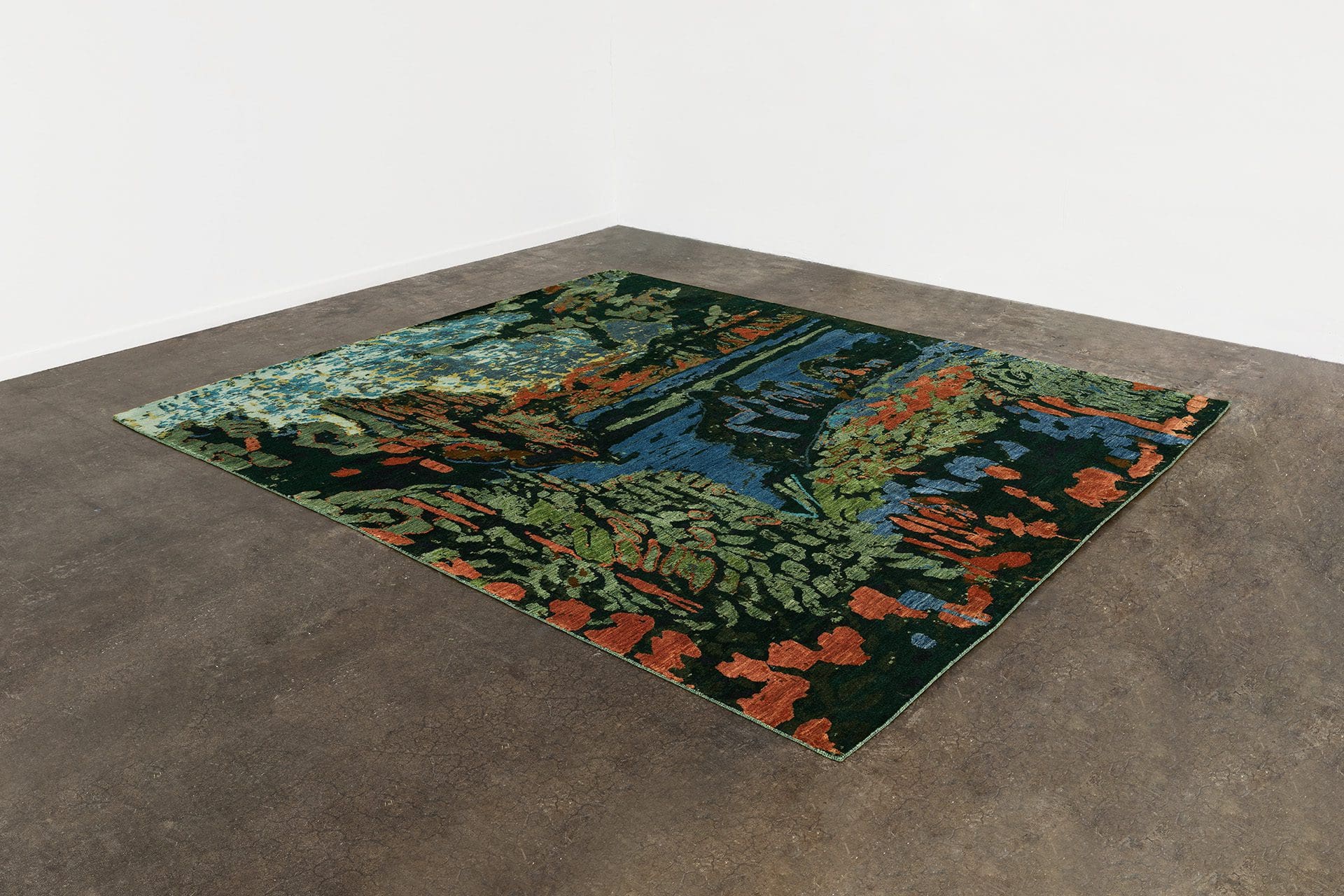 Our decision to choose a classic Persian knot woven in Agra was based on the city's rich artistic legacy that has been sustained since the Mughal era. Additionally, the piece was woven at a loom that has been in use for approximately fifteen generations.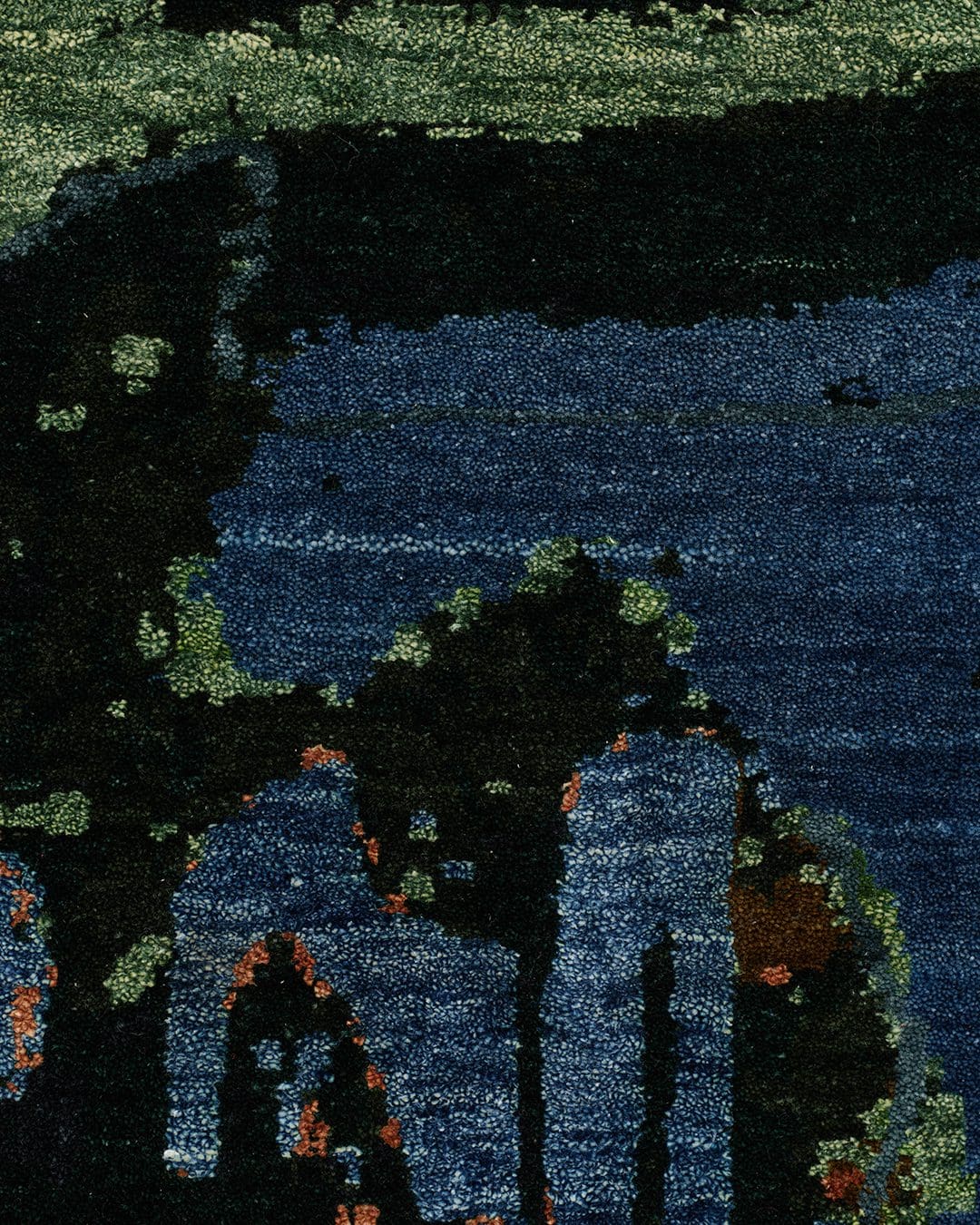 This attention to detail and respect for tradition, combined with Tabouret's creative freedom and willingness to leave some aspects up to the weavers' interpretation, resulted in a stunning tapestry that beautifully showcases the fusion of contemporary art and ancient techniques.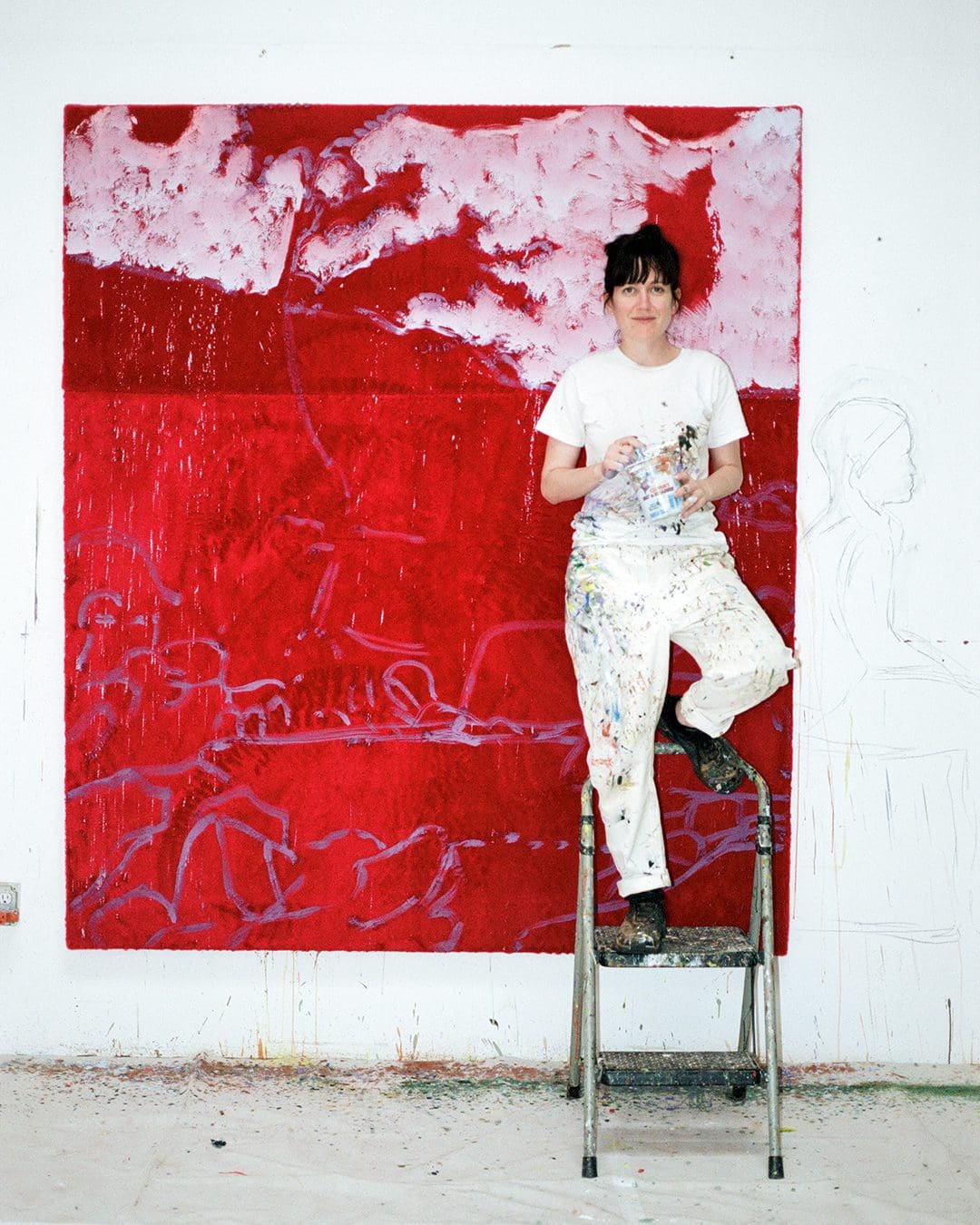 Claire Tabouret (b. 1981, France) is a highly regarded French contemporary artist whose figurative paintings delve into themes of identity and individuality. Her education in Paris at the École Nationale Supérieure des Arts Décoratifs has helped shape her artistic style, which is characterized by a thoughtful exploration of human emotions and expressions. Her art has been displayed in major galleries and museums worldwide, such as the Palais de Tokyo in Paris, the Los Angeles County Museum of Art, and the Museum of Contemporary Art in Chicago.
For more information on Claire's current exhibition please visit the ICA's website here >>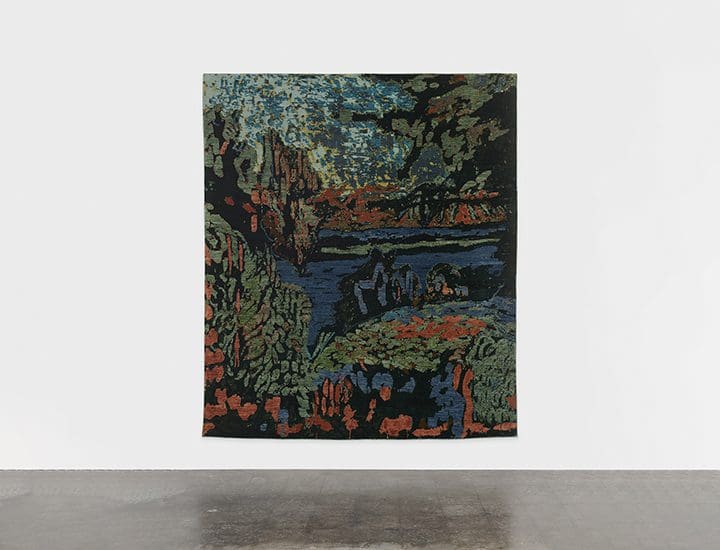 New Zealand wool and premium silk
Classic Agra Farsi Baff (Persian knot)